3 Practical Ways to Help Christians Fleeing ISIS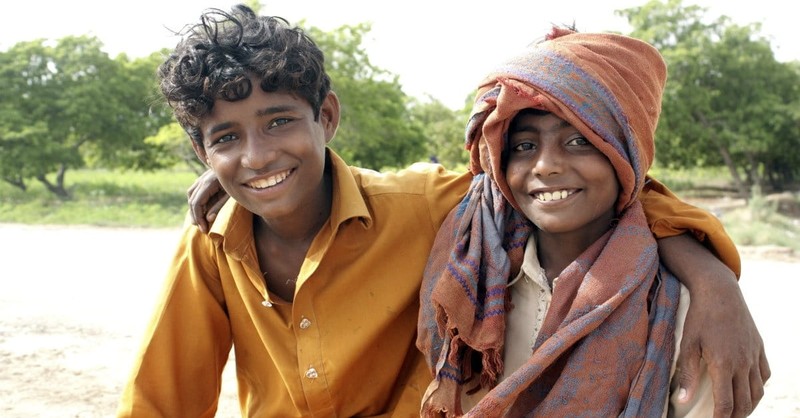 As ISIS carves a path of brutality across Iraq and Syria, many people are asking, "What can I do to help those who are fleeing?"
I recently returned from a trip to Lebanon, where I met refugees facing the threat of ISIS. Today I'd like to share three practical ways to help these displaced believers throughout Iraq, Syria, and surrounding countries.
1. Provide Shelter and Safety
Organizations like Open Doors, Samaritan's Purse, and World Vision are working to assist Christians fleeing ISIS in Iraq and Syria. With your support, these organizations can continue to provide basics like food, clean water, and safe shelter. Winter is approaching swiftly, and many Christians in Iraq are still seeking adequate shelter for their families. You can help organizations like Open Doors to holistically address the needs of refugees – providing practical support such as food and shelter, as well as training, trauma counseling, and childcare. Get involved by helping to support these powerful initiatives on the ground in Iraq and Syria.
2. Speak Out for Iraqi Christians
Every time you share an article, blog post, or video about Iraqi Christians within your social media network, you are helping to raise awareness of their plight. Use social media to be a voice on behalf of suffering believers, and strengthen efforts to help them. You can learn more about helping Christians on the ground in Iraq through watching and sharing this powerful video. Father Douglas, an Open Doors partner in Iraq, is hosting Christians fleeing ISIS in his church and the surrounding courtyard. In this video he describes some of the very real challenges confronted by Christians fleeing ISIS.
3. Build Child Friendly Spaces
Think for a moment about the emotional impact of not only fleeing your home, but facing the risks of beheadings and mass executions. The realities facing Iraqi Christians are horrible – and the impact on children can be particularly egregious. Still in their most formative years, many Iraqi and Syrian children are out of school and struggling to fill their time while in a refugee camp. You can help organizations like War Child and Open Doors in their efforts to construct "child-friendly spaces" throughout Iraq and Syria. These spaces afford refugee children with the unique opportunity to play games, eat snacks, and meet other children – all in a safe, supported, and supervised environment.
You can make a difference for Christians fleeing ISIS. Thank you for speaking out on behalf of those who are suffering, and working to provide aid and assistance during this difficult time.
Kristin Wright serves as the director of advocacy at Open Doors USA. She is a columnist at ChristianHeadlines and a contributing writer at The Huffington Post. Kristin can be reached via her website at bykristinwright.com.
Publication date: November 5, 2014