3 Truths You Can Cling to When You're Scared
Lisa Whittle

Proverbs 31

2017

1 Jun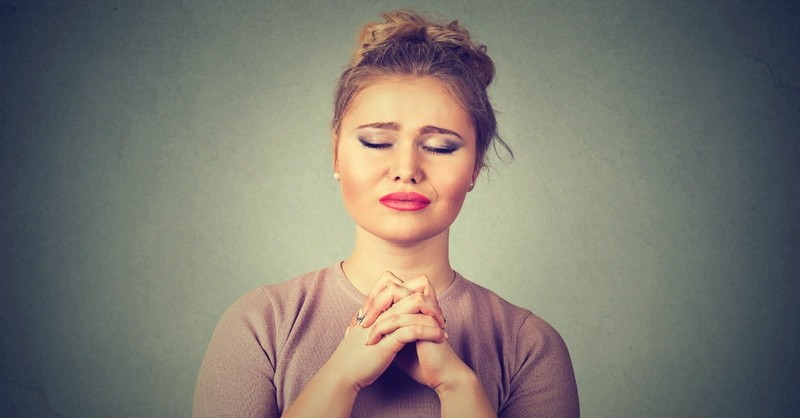 Living scared. I sense we've gotten used to it.
Our regular days are filled with irregular worries – that the bombs might come nearer to us in civilized America…that our children might one day encounter a mad man with a gun…ISIS and that crazy election that brought us face to face with the reality of the human depth of held grudges, differing viewpoints, and volatile relationship dysfunction.
We don't know what to do with it all so we take it to Facebook and ask Jesus to come quickly or at least, take the wheel.
Turns out, it is hard to live with a lump in the throat and a pit in the stomach.
I'm not God, not even close, but I often imagine how He must ache for humanity as we twist in angst and pine for the better life, when He died to give us exactly that which we crave.
It's true -- we aren't living our real best life yet, because we aren't yet in heaven. But Jesus didn't mean for us to live scared in the meantime.
What a waste of a beautiful life to have been promised peace, joy, love, and fulfillment, but instead choose to live scared because we never claimed what was rightfully ours, as children of God.
As a wife, mom, and woman with my own set of everyday fears, I'm right there with you. In the midst of the often hard and crazy times in which we live, some of the simplest truths have kept me the most sane and grounded.  I share them with you, today, in the hopes they will encourage you to lift your eyes to Jesus for the comfort and peace your heart seeks.
1. God has this.
Never, for one second, has God relinquished his title of authority over all the world. Never will He.  John 16:33 says it plainly, "…take heart! I have overcome the world." Ephesians 1 speaks of His hierarchy over all people and things. Nothing and no one is higher than our God.  This will never change because "Jesus Christ is the same yesterday and today and forever." (Hebrews 13:8) When we get scared, this truth that God has this is one that provides comfort to the deepest of aches. If we believe that God has this, we truly have nothing to fear. God can and will handle it all. He has been handling it all forever and will handle it forever, still.
2. God loves you.
Let this truth never become old or worn, as it means everything. That God loves us means the purest, most passionate, unbiased, deepest heart intention. It means the plans for you and me are without any ill will or harm but only good. ("For I know the plans I have for you," says the Lord. "They are plans for good and not for disaster, to give you a future and a hope."Jeremiah 29:11 NLT) It means there is nothing He won't do to make meaning of our life. It means no matter how far we move away from Him, He will go and find us ("Even though you are banished to the ends of the earth,, the Lord your God will gather you from there and bring you back again." Deut. 30:4 NLT)He's already proven the depth of His love when He died to save us. ("For God loved the world in this way: He gave His One and Only Son, so that everyone who believes in Him will not perish but have eternal life.">John 3:16 HCSB). This truth is one to cling to because remembering how Jesus loves us calms our anxious heart to the reality of a good God who will hold us close, no matter what.
3. Heaven is the prize.
In our everyday life, it's easy to forget that we are living in a temporary space. Earth is not our home. We are living in rental property, with temporary jobs and yes, even temporary bodies, and lives. When our focus is on earth, we tend to scare easily. But when we remember that the best life, the real prize is the one we haven't yet seen or known but awaits us in heaven, we live with a more peaceful perspective. Jesus wants us to long for heaven, since it's the home He's been preparing for us – can you even imagine how spectacular? As hard things go on around us in this world, may we be ever mindful of Philippians 3:14 and pray to do as it says: "I press on to reach the end of the race and receive the heavenly prize for which God, through Christ Jesus, is calling us." My friends, things aren't perfect down here because they aren't supposed to be perfect. We aren't to our best life yet. Always remember: heaven is the prize.
May we never get used to a living scared way of life, but instead, exchange it for a life of freedom that is ours through Jesus. Jesus died so we might have life more abundant, not life lived scared.
He has this. He loves us. Heaven is the prize.
May we cling to the remembrance of these things, exchange the life of fear for trust in our faithful God, and walk Jesus strong from this moment forward.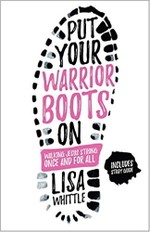 Lisa Whittle is a leader, author and speaker with a heart and passion to communicate one thing: Jesus is everything. Her love runs deep to see people pursue Jesus for life, grow deep roots of faith, and walk strong in the midst of a world that so often seems to have gone crazy. She is the author of six books, including her latest Put Your Warrior Boots On, and a sought out Bible teacher for her wit and bold, bottom line approach.  She is a wife and mother of three who currently resides in North Carolina. Visit her at LisaWhittle.com.
Image courtesy: ©Thinkstock/SIphotography
Publication date: June 1, 2017