3 Ways God Turns Our Mistakes into Masterpieces
Jody Hedlund

jodyhedlund.com

2016

20 Sep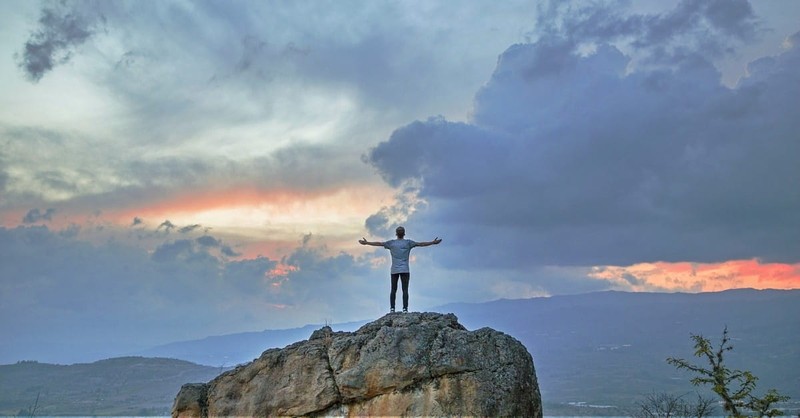 "We serve a gracious Master who knows how to overrule even our mistakes to His glory and our own advantage." ~John Newton
John Newton was the master of mistakes. Although he grew up in Christian home, he chose to abandon his faith, reject God, and live for his own pleasures. As a young man, he strayed about as far from God as any person can get, indulging in every vice available to men. He even became involved in the lucrative but brutal African slave trade.
Little did Newton realize that someday God would use all of those mistakes for His glory and to shape him into a great man who would change history.
Out of Newton's mistakes, God birthed the most famous and moving song the world has ever known: Amazing Grace.
Out of Newton's mistakes, God used his eyewitness testimony in Parliament to help put an end to the slave trade.
Out of Newton's mistakes, millions of lives have been touched and blessed.
Yes, indeed, God has the power (and perhaps even takes delight!) in turning our mistakes into His masterpieces. Our mistakes don't have to remain mistakes, particularly if we let God work through them in these three simple ways.
1. Let mistakes push us to GROW in prayer.
I'm the mother of five children. I love them all dearly. But there's one thing that's very true about being a parent—especially to a large brood: children expose our weaknesses. Although I started off wanting to be a perfect parent, it didn't happen. I've made mistakes. And sometimes lots of them.
In the midst of my parental mistakes, when I'm heartbroken or discouraged, I find that I drop to my knees in prayer much more readily than when everything is hunky-dory. My problems push me to grow in prayer in a way that the good times never can.
John Newton's mistakes pushed him to be a man of prayer too. By the end of his life, his diary indicates that he prayed at least five hours a day. Out of that payer life, he developed a close relationship with God that impacted the world.
2. Let mistakes move us to SHOW His glory.
You may be asking, how in the world can our mistakes show God's glory? When we fail, fall down, hurt others, and crash and burn how does that do anything but show our frailty as sinful humans?
The truth is in the aftermath of mistakes most people cry, rant, become bitter, and wallow in misery. Anyone can do that.
It takes effort and faith to lift our heads and gaze at the face of the One who promises to give us His joy when we ask for it. He says, "The joy of the Lord is your strength." Nehemiah 8:10
When we accept His joy in the midst of our mistakes and painful experiences, that reaction of joy is so different and unexpected that we can't help but begin to reflect His glory to the world around us.
3. Let mistakes point others to KNOW Him better.
John Newton's tombstone is inscribed with these word: "Once an infidel and libertine ... by the rich mercy of our Lord and Savior Jesus Christ preserved, restored, pardoned, and appointed to preach the faith he had long labored to destroy."
Even in death, Newton was conscious of his mistakes and the grace that came as a result. In his last breath he said, "I am a great sinner, but Christ is a great Savior."
Newton let God use his mistakes to point others to the Savior. His freely shared his testimony about his rebellious sinful years in an autobiography that became a bestseller. He did so to let others know that if God's grace could save him, a blind wretch, then God could save them as well.
When we're transparent about our mistakes, we let others know that no one is ever beyond the reach of God's grace.
We may suffer for our mistakes. We may beat ourselves up over our mistakes. We may hurt others over our mistakes. But let us never forget that God has the power to redeem and use our worst sins. Just like he used Newton's.
He can turn our mistakes into masterpieces that reflect His beauty.

Jody Hedlund is a CBA best-selling and award-winning author of fourteen books. Among a variety of genres, she especially loves bringing long-forgotten women of history to life. She is the author of Luther and Katharina, which was awarded the ECPA Book of the Year Award in Fiction. Her other novels have won the Carol Award, the INSPY Award, and the Christy Award. She resides in Midland, Michigan, with her husband and five busy children.
Hedlund has been featured by numerous media outlets, including Publishers Weekly,Romantic Times and Library Journal. She holds a bachelor's degree from Taylor University and a master's from the University of Wisconsin, both in social work. Currently, she resides in Midland, Michigan with her husband and five children.
Website: http://jodyhedlund.com/
Facebook: https://www.facebook.com/AuthorJodyHedlund
Twitter: https://twitter.com/JodyHedlund
Pinterest:  https://www.pinterest.com/jodyhedlund/
Publication date: September 20, 2016
Image courtesy: Unsplash.com