4 Biblical Ways to Say 'No' to Workaholism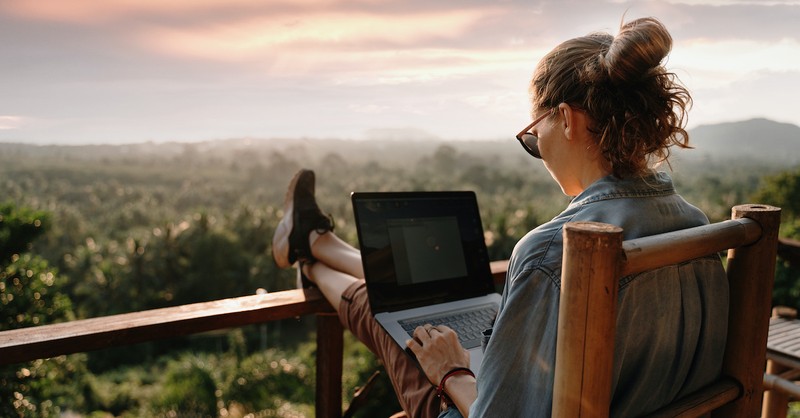 There is a battle inside every Christian—the war between work and rest. Scripture tells us to rest in God. Yet our minds are battered with splats of paint gun fire telling us to go, go, go. And we're running. The balance between work and rest is a delicate line and often non-existent. The world tells us to do more, rise higher. Become something. It's easy to get caught up in the commotion of life. Yet somewhere in the background clamor, the gentle voice of our Savior is whispering for us to get close and personal. Even in the storm, he calls for us to ignore it and let him carry our heavy burdens. While Jesus silences the storm, he invites us to pause, take a little nap. Especially in the storm.
The Bible tells us in Psalm 127:2,"In vain you rise early and stay up late, toiling for food to eat—for he grants sleep to those he loves."
God calls us to have balance. Life can be exhausting with so many demands. Is escaping the pressure possible?
Our Lives Are Meant to Be Peaceful
Life did not begin on a hamster wheel. It's man's invention, and we all line up to take our turn spinning. I confess I've owned several wheels under the guise of productivity. Busyness is not always productive, but it always leads to burnout.
God's original intention for man was peace. The Garden of Eden was tranquil, without storms. No hurricanes, tornados, no thunder, or rain. Genesis 2:6 tells us a gentle mist watered the ground.
Adam and Eve enjoyed life without worldly cares. They were naked. Free not only from wardrobe dilemmas, but there were no mind games. Shame didn't exist. And there were no comparison issues to breed anxiety. When the Lord sent them off, skipping into paradise, he gave them only one mission while tending the garden: to be fruitful and multiply (Genesis 1:28).
Adam and Eve walked and talked with God and rewarded them with a stress-free utopia to live in forever. It provided everything for them. They had the privilege to do as they liked if they would heed his one command. Avoid the tree of good and evil (Genesis 2:16, 17).
Cracking the Code of Satan's Lies
When Satan lured man from peace, his lies didn't lag behind in the garden. As he slithered out to prepare for phase two, he may have ramped up his efforts.
Knowing a victory won't come by telling us an utter lie, he's careful to distort the truth. He and his minions will use even things you're doing for God against you. So, if you're a "good" Christian, you must do all you can to spread the Gospel. And if Jesus is giving you strength, who needs sleep, right?
The Bible says, "And let us not grow weary of doing good, for in due season we will reap if we do not give up. So then, as we have opportunity, let us do good to everyone, and especially to those who are of the household of faith" Galatians 6: 9-10.
So, we keep going. We dot our i's and cross our t's, and "yes, ma'am" is on autopilot. We know that if our faith does not have works, it's dead (James 2:17). God did not tell us to work hard for him. Yes, we are to have a zeal for the ministry of Jesus on earth. But we can't be prepared to do God's work without first spending time in his presence.
What Satan never tells us is that we are to abide in Jesus. That is the preliminary work for all we hope to accomplish for Christ.
"I am the vine; you are the branches. If you remain in me and I in you, you will bear much fruit; apart from me you can do nothing." John 15:5.
As we abide in and acknowledge God first, he will make our paths straight (Proverbs 3:6). That means he will lead us, open doors for us, instruct us, and provide wisdom to do what he's prepared for us to do.
Choose the Right Boat
What's the distinction between a sailboat and a rowboat? One trusts in the wind; the other depends heavily on human effort. A rowboat will require you to row without stopping to get to your destination. No amount of current will bring you to shore in any orderly fashion.
It is only in the sailboat we can cast our cares (1 Peter 5:7).
If you are in the rowboat, chances are you've got every day of the week set aside for something. Between work, home, and the church, you have bitten off more than you can chew, and the analogy of eating an elephant one bite at a time no longer seems logical. Not only will you never eat that elephant, but you've also taken bites impossible to swallow.
God does not care about quantity as much as quality. He wants your engaged heart working with a pure motive. Let's think about the two boats for a minute. The rowboat is all about you. It's about your effort to create and make something happen for God. The trouble with that is, he's already got a lot going on. He only needs you to partner with what he's already doing—in the sailboat.
Are You a Martha or a Mary?
So, the real challenge is not getting off the wheel; it's staying off. We all come to the point when it's time to take off the superhero cape and let the wheel rest. It's usually after an episode of burnout that leaves us depleted, living in pj's, and binge-watching TV until our energy resurfaces, and we hop right back on the wheel. But what if we could stop the cycle and shift our priorities?
The Bible outlines the secrets to success. God comes first. When Martha worked franticly to prepare dinner for her guests, she protested that her sister Mary wasn't cooperating. No, Mary had plans. Mary was doing what she was called to do, resting at the feet of Jesus.
Luke 10: 38-42: "As Jesus and his disciples were on their way, he came to a village where a woman named Martha opened her home to him. She had a sister called Mary, who sat at the Lord's feet, listening to what he said. But Martha was distracted by all the preparations that had to be made. She asked, "Lord, don't you care that my sister has left me to do the work by myself? Tell her to help me!" "Martha, Martha," the Lord answered, "you are worried and upset about many things, but few things are needed—or indeed only one. Mary has chosen what is better, and it will not be taken away from her."
So how do we effectively say no to workaholism? For that, we'll look at the example of Jesus.
4 Ways Jesus Said 'No' to Workaholism
1. Jesus Withdrew
Jesus withdrew from the crowds. He knew that it's impossible to hear the whisper of God amidst the distractions of the world (Luke 5:16).
2. Jesus Prayed
Jesus prayed to his Father. He knew that wisdom is available to all who ask (James 1:5).
3. Jesus Obeyed
Jesus obeyed his Father and chose great over good. He knew he couldn't do everything and only did what his Father called him to do, and it would go well (Jeremiah 7:23).
4. Jesus Responded Calmly to Tasks
Jesus had peace and responded to everything calmly (John 14:27).
In following the biblical example Jesus set, we can do the same. We can withdraw, pray, obey, and trust that God will reward us for taking time to rest and rely on him.
Photo credit: ©GettyImages/Olezzo
---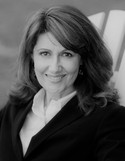 Diana LéGere is a Christian writer whose passion is to share her faith and life experience through her words and help other women do the same. She is the author of four books, most recent, Celebrations of Praise: 365 Ways to Fill Each Day with Meaningful Moments and the memoir journal, Ripples: A Memoir of Reflection.You can learn more about Diana and her books by visiting her website at https:www.womenofwordsrva.com.