4 Steps to Pursue Your Dreams with Godly Excellence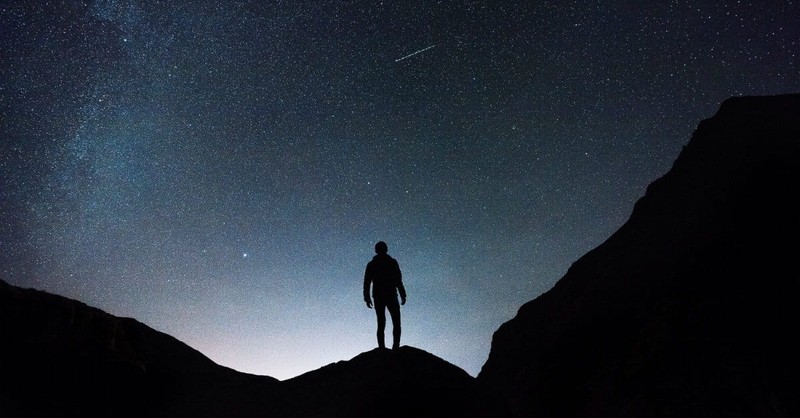 We can glean great inspiration and motivation from the lives of people who never give up. People who push aside every distraction and obstacle in order to achieve their goals and God's calling on their life. These people embrace adversity as an opportunity to grow stronger, they aren't afraid to put in the daily work, they refuse to be defined by their limitations, and they understand the importance of each moment within the big picture.
We can live a life like that too: A life of endurance.
Here are four principles of endurance we can learn from four champions who live a life beyond amazing: 
Find Good Coaching and Follow It
At fifteen, American competitive swimmer Katie Ledecky stunned the swimming world by winning the gold medal in the 800-meter freestyle at the London Olympic games. Four years later she was the most decorated female athlete in the 2016 games in Rio De Janiero. She has broken 13 world records and continues to succeed.
How does she do it?
Put it simply: she trains for it, relentlessly. She's determined, disciplined, and willing to do the daily grind of practice and work to deliver exceptional performances again and again.
Her goal isn't to win and walk away. Her goal is always to improve on her best and to continually break her own world records. And she's done that repeatedly. She receives expert coaching, but she acts on it. And she has a training plan designed to help her win and she follows it. She embraces adversity as a training tool. She chooses to train against—and frequently beat—competitive male swimmers. With enough accolades to retire and still be a legend, Ledecky continues to push herself to grow so that she will endure and be strong.
Pursue Your Passion with Faithful Fanaticism
Ben Yehuda devoted his life to the restoration of the Hebrew language to the Jewish people. For forty-one straight years, he lived for nothing else. Every morning, he got up with one purpose. His dedication to accomplishing his vision is the definition of the word endurance. He found his passion and he pursued it. The Jewish people no longer speak 150 languages—the national language of the State of Israel today is Hebrew.  
When Ben Yehuda started work on his dream, Hebrew was only spoken in religious context. It had not been used in daily life for over two thousand years. But he lived to see the day when virtually every Jew in his country wrote on their census form, under mother tongue, the word "Hebrew."
He lived to see the day when Hebrew was the language of the courts, the theater, of business, and society, and public affairs.
If you go to Israel today and find his grave, this is what you'll see written on his tombstone:
"Here lies Eliezer Ben Yehuda, Faithful Fanatic."1
Make Your Dreams More Important Than Your Memories
Erik Weihenmayer was the first blind man to successfully climb to the top of Mount Everest. But what happened next profoundly affected the next chapter in his life.
I got a letter from Erik's father who told me that as Erik was completing his Everest descent, his team leader said to him, "Don't let Everest to be the greatest thing you ever do"—meaning do not create a mausoleum of your trophies and retire on your laurels.
Many years later, after six full years of intense training, Erik solo kayaked the mighty rapids of the Grand Canyon, 277 miles—blind—a feat way more difficult than Everest.
Run Best at the End
Everyone wanted to know Coach Jim Collins' secrets to success. What made his high school girls' and boys' teams contenders for the state championship every year?
In his book, Good to Great, Jim Collins writes, "We run best at the end. We run best at the end of workouts. We run best at the end of races. We run best at the end of the season when it counts the most. Everything in their program is geared to this simple idea, and the coaching staff knows how to create this effect better than any other team in the state. For example, they put a coach at the 2-mile mark (of a 3.1-mile race) and he collects data as the runners go past…. And they calculate not how fast the runners go, but how many competitors they passed at the end of the race, from mile 2 to the finish…. The kids learn how to pace themselves, and race with confidence: 'We run best at the end,' they think at the end of a hard race. 'So if I'm hurting bad, then my competitors must hurt a whole lot worse than I do.'"
So don't quit. Keep going. Let's do God's work together. Let's strengthen one another. When we're struggling, let's remember these four principles and remember that times of adversity can strengthen us for the future. God is preparing you for something special. And you're going to be a champion.
Do you want to live the abundant life God created you for? Check out Dr. Jeremiah's new book, A Life Beyond Amazing: 9 Decisions That Will Transform Your Life Today.
1Adapted from Robert St. John, The Life Story of Ben Yehuda (Noble, OK: Balfour, 2013), Kindle edition, locations 6411–6422.
2Jim Collins, Good to Great (New York: HarperCollins, 2001), 206.