5 Remarkable Ways Your Faith Can Heal Your Past
Robin Pearson

Author

Published

Dec 31, 2019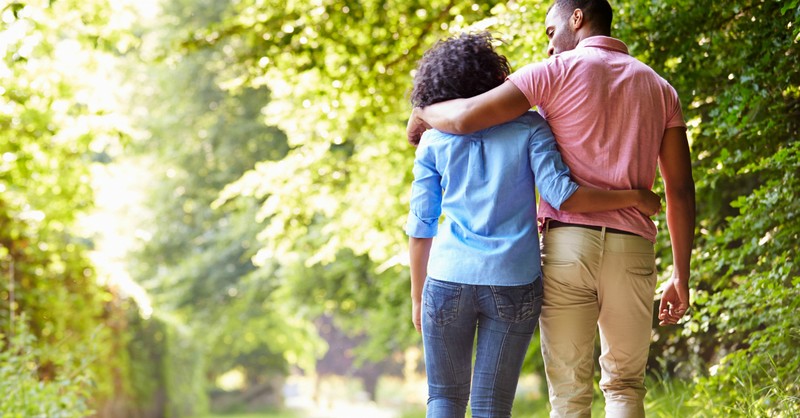 Did you, like me, have a mom who would never let you utter a four-letter word? I wonder why, then...you let one four-letter word in particular define, control, and condemn you? The past.
The past is something you should build on and learn from. Instead, it often works as a stumbling block that trips you up and even breaks you.
So how can you use your faith to mend what you can't change?
1. Get Help from the Great Physician
When my little people feel sick, they go to Hubby. I'm the homeschool teacher; he's the unofficial family doctor. He knows what it takes to nip symptoms in the bud before they take the whole house down. That should be our attitude when we are sick at heart, in mind, and in spirit: seek the loving care of our Healer.
And what does it mean to seek God? Tell Him all about it. Lighten your burden by trusting that He already knows what you've worked to hide from yourself and others. Study His Word to learn what He says about guilt, condemnation, and unforgiveness.
Generously apply the lessons of Abraham, David, and Paul; what they did in their past wasn't who they were—and it's not who you are.
2. Accept and Extend Forgiveness
Just who are you? One of His forgiven. Psalm 103:12 reassures, "As far as the east is from the west, So far has He removed our transgressions from us." You won't have to go that far to travel from yesterday to today when you pray.
Sincerely forgive an offense whether or not you've received an apology, heartfelt or otherwise.
Absolve yourself for mistakes you've made; stop wondering at the what-ifs and should-haves.
Don't replay how you were hurt or your own angry words.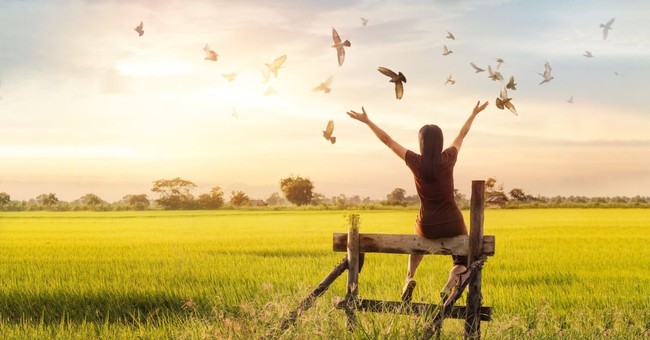 Photo Credit: ©Gettyimages/ipopba
3. Let it Go
As God's forgiven, my past has been redeemed, paid for. Romans 3:23-25 covers my family and me completely—healing recent and ancient history. This means I shouldn't fret when the little people battle over a Lincoln Log, fearing it will lead to weeks, months, or lifetime of the silent treatment.
These types of cold wars are generations-old issues that seemingly trickled down through my family's genetic material. My family's inability to work through their differences resulted in personal and relational brokenness that many never repaired.
What do you fear you've passed along in your "spiritual DNA"? Maybe it's a history of abuse, anger, or bitterness. Yet what was doesn't have to be.
When Jesus Christ announced in John 19:30, "It is finished!" it was. It is. His Spirit lives within you and equips you as a parent, sister or brother, a husband or a wife. Trust in the blessing; don't fear the cursing. Let go of the fear and pain that colors your every decision and cripples each relationship.
4. Use Your Past as a Building (Not a Stumbling) Block
When Peter delivered his sermon in Acts 2 about God's history of faithfulness in the face of Israel's unfaithfulness, his listeners were "cut to the heart." (Acts 2:37). They were led to repent, and they united in faith and fellowship to build the early church.
Yet in Acts 7, Stephen's recounting of Israel's past had the opposite effect. He started by describing how God called Abraham out of Mesopotamia and ended with Israel's rejection of Jesus Christ. They, too, were "cut to the heart," but rather than repenting, Stephen's audience "stopped their ears" and stoned him to death outside the city. (Acts 7:54, Acts 7:57-58).
While you can't change your past, you can change your response to it. Your history shouldn't condemn you, as it damned those who martyred Stephen. They felt accused, not convicted. They chose rejection, not repentance.
When faced with the truth of your own past, don't blame others for your mistakes. Accept responsibility, learn from the experience, and use those lessons to make wise, godly choices and move forward in faith.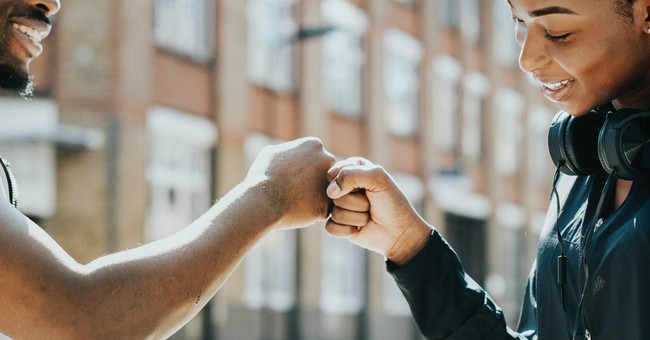 Photo Credit: ©Unsplash/Rawpixel
5. Remember Lot's Wife
And when you move forward, don't look back. When Crusader was a baby, we mounted this Elmo mirror in front of his car seat. I wanted to count his every breath (yes, he was my first), but really, I couldn't linger on the rearview; it was dangerous to drive with my head turned. Sure, I could just see his precious face if I craned my head...but what about the deer waiting to leap into the road or the minivan whose brake lights don't work and who stopped suddenly in front of me?
Lot's wife could tell you all about the dangers of regret, of longing for her former, degraded, life. When she did so, she suffered—immediately and permanently—for her disobedience.
Instead of looking back, look forward, like Nehemiah. He mourned and prayed for himself and his people of Israel, but he didn't linger. He didn't go back to relive their past life—he'd repented of that.
Nehemiah formulated a plan to help Jerusalem rebuild its walls. He gathered the materials he needed. And then he worked with his sword at his side.
Are you rebuilding your own walls, building upon and growing from your past? Then let your faith be your cornerstone, and keep your sword of the Spirit—God's Word—close by your side.
---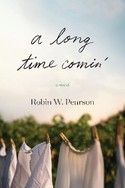 Robin W. Pearson's writing sprouts from her Southern roots and her love of her husband and seven children. Both lend authenticity to her debut novel, A Long Time Comin'. After graduating from Wake Forest University, she has corrected grammar up and down the East Coast in her career as an editor and writer that started with Houghton Mifflin Company twenty-five years ago. Since then she has freelanced with magazines, parenting journals, textbooks, and homeschooling resources. Follow her on her blog, Mommy, Concentrated, where she shares her adventures in faith, family, and freelancing.
Photo Credit: GettyImages/monkeybusinessimages
LISTEN: Being Complete in Jesus (Understanding Matthew 5:21-48)
Hearing Jesus is a devotional journey through the gospels, where we explore the teachings of Jesus chapter by chapter. If you're seeking to live a life that reflects God's, this podcast is for you.
The views and opinions expressed in this podcast are those of the speakers and do not necessarily reflect the views or positions of Salem Web Network and Salem Media Group.
WATCH: 10 Sins Christians Downplay (and Why They're So Destructive)
Stock Footage & Music Courtesy of Soundstripe.com Thumbnail by Getty Images