5 Steps to Overcome Tragedy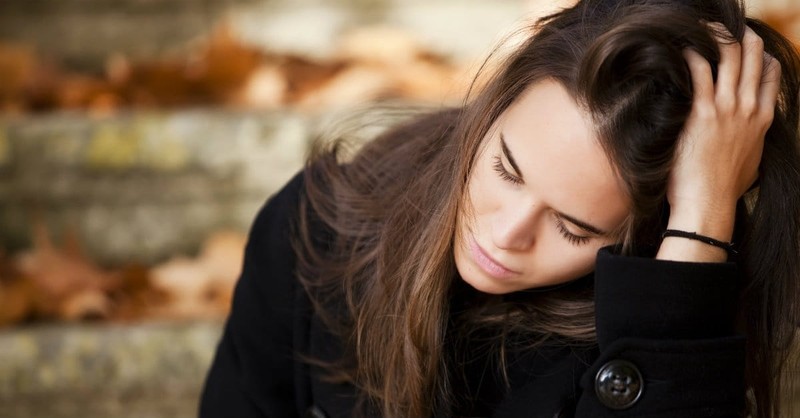 The shock and horror of violence are foreign to most. To others, it's cruelly familiar.
My husband and I waited for the report about our son on September 7, 2002. As I clutched a wrinkled tissue in my sweaty hands, I muttered a string of prayers.
And after what seemed like an eternity, the attending doctor in the emergency room came in. "Are you the parents of Joe Eckles?" 
I jumped to my feet, desperate to know his condition. And that's when he shattered my world when he said that my Joe, 19 at the time, had not survived the 23 stab wounds he had received.
Joe had invited Jesus as His Savior two years prior. He attended Bible studies. He was the captain of his football team, and all who knew him loved and followed him because of his magnetic personality. How and why would someone take his life?
After the initial shock, disbelief blurred my senses. And the usual stages of grief followed—anger, confusion, and as sometimes happens, self-pity became the ingredients on my table of sorrow. I was convinced that after such horror, peace would never come back and I'd be destined to live a life empty of joy.
The emptiness tormented me during sleepless nights. Rather than rest, my mind was bursting with questions: How can that happen to those who know, follow and obey the Lord? I asked and begged to understand.
Still, silence followed. And in that silence, God's Word brought His instruction. It spoke to my heart. He gave me a defined directive: To trust Him. But He qualified the kind of trust--with all my heart. He instructed not to rely in my understanding. And He promised He would guard my mind and heart with the peace that goes beyond all understanding through Christ Jesus. (Proverbs 3:5, Phil. 4:7)
Pondering on that verse, I took a deep breath of relief. What sweet freedom swept over me. I didn't have to try to understand, receive answers, but rather lean on Him to keep watch over my broken heart and my dark emotions.
And what followed was the beginning of a new chapter. It began on that day, that glorious day, that decisive moment when I took that bundle of destructive emotions and placed them at the foot of God's Throne.
Then free to receive, I embraced the gentleness of His healing and the power of His grace. The world looked different and my heart smiled again.
All of us have that opportunity. We have that open invitation to face the tragedy, acknowledge the pain, but also to embrace the power of God's healing.
And embracing it means we follow these five steps:
Recognize that the world offers no comfort. Only God does. No human can be close enough to understand our sorrow. And no one can save us when tragedy crushes our spirit. Only God, in His incomprehensible love can be so near that He hears our muted sobs and sees the trickle of our every tear. "The LORD is close to the brokenhearted and saves those who are crushed in spirit." (Psalm 34:18) 
Remember past episodes of His power at work. In my case, I recalled how He gave me victory when at 32, I faced the giant of my physical blindness. I remembered how God's power at work in me showed me to see the best of life through His eyes. I remember the triumph, I recall the victory. David did too, He remembered the power of God to bring victory, and he was sure He would again: "The LORD who delivered me from the paw of the lion and the paw of the bear will deliver me from the hand of this Philistine." (1 Samuel 17:37) 
Receive God's invitation to seek him. Even in the dark jungle of fear, we look for Him. In the darkest nights, we seek Him. And in the silence of pain, His whisper reaches like a soft breeze of hope. Renewed, we can repeat the psalmist's words: "I sought the LORD, and he answered me; he delivered me from all my fears." (Psalm 34:4) 
Recover the faith that often tragedy steals. We can take the first step to reignite the faith to believe that God will provide the strength we need. We believe that His gentle healing will arrive. And deepening our faith in His divine power, we overcome fear, soar above gloom as His Words echo in our soul over and over again:
"So do not fear, for I am with you; do not be dismayed, for I am your God. I will strengthen you and help you; I will uphold you with my righteous right hand." (Isaiah 41:10)
Finally, even when the pain digs deeper, the heartache alters our emotions, and anxiety begs healing, we can pause, and rest in Him. And ultimately, rely in His Word that promises to lead us to calm waters and to the green pastures of hope. "The LORD is my shepherd, I shall not be in want. He makes me lie down in green pastures, he leads me beside quiet waters, he restores my soul." (Psalm 23:1-3)
Violence may not disappear, tragedy may still abound, and heartache may still visit us. But these five steps promise to help us overcome the effect of tragedy, bring calmness to our heart and put joy back in our days. 
Although physically blind, Janet Perez Eckles has been inspiring thousands to see the best of life. She dedicates her life to serving Christ through her work as an international speaker, author and radio host.
Publication date: December 10, 2015