9 Convictions Believers Must Not Compromise On
Chad Napier

Crosswalk.com Contributing Writer

2022

24 May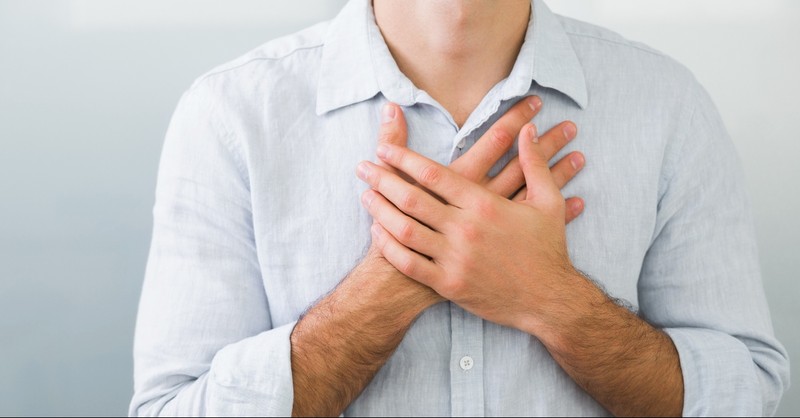 We can argue and debate about much, but there are some issues that the believer cannot compromise on. A spiritually healthy believer must have convictions on the "big ticket" items central to our faith. These are our beliefs from which we are not going to budge irrespective of the backlash or worldly repercussions. We have doubted our political allegiance, career choice, or religious denomination at some point in our lives. None of those choices, however, are germane to our identity in Christ. We still have our salvation if we place our faith in Jesus Christ whether we worship on Saturday or Sunday, sprinkle or submerse, or sing hymns or contemporary songs. Christ is our stronghold and the foundation for our convictions. He is our savior, our identity, our redeemer, our righteousness, our cause, and is also the source of our convictions. We cannot allow the world's beliefs or engagement in sinful behaviors to cause us to compromise what "thus saith the Lord." Worldly views change over time and society is often confounded by cultural expectations. Sin materializes and is rooted in confusion and experimentation. James 3:16 warns us that "where envying and strife is, there is confusion and every evil work."
The author of confusion is Satan as Paul wrote in 1 Corinthians 14:33, "for God is not the author of confusion, but of peace, as in all churches of the saints." We attempt to remedy confusion by treating our bodies and mind to pleasure and flesh satisfaction which result from the confusion and experimentation. Similarly, confusion is a primary symptom of a lack of conviction. The world loves a believer with an "I have an opinion but can be persuaded" mentality. Much of our confusion and doubt arises from a lack of conviction.
Here are 9 convictions we must not change our minds on:
Photo Credit: ©iStock/Getty Images Plus/Wavebreakmedia
1. Salvation is only through faith in the perfect sacrifice of Jesus Christ.
In Ephesians 2:8-9, Paul wrote, "for by grace are ye saved through faith; and that not of yourselves; it is the gift of God; not of works, lest any man should boast." The only aspect the sinner brings to the act of salvation is his or her sins from which to be cleansed. Accordingly, the only righteousness attributable to us is that from Jesus Christ. It is clear from 1 Corinthians 6:9-10, that "the unrighteous will not inherit the kingdom of God." Unconverted and unwashed "fornicators, nor idolators, nor adulterers, no effeminate, nor homosexuals, nor thieves, nor the covetous, nor drunkards, nor revilers, nor swindlers, will inherit the kingdom of God."
Before we stick out our chests proclaiming our innocence for one particular sin, Paul further wrote, "such were some of you; but you were washed, but you were sanctified, but you were justified in the name of the Lord Jesus Christ and in the Spirit of our God." Jesus is our justification in redemption, sanctifying cleansing, and our righteousness. We can't be confused about Him being our only available source for these provisions. Paul addressed the confusion and debates of early believers concerning the eating of meat and the "esteeming" of one day over another. He simplified and eased their contentions by explaining in verse 17, "for the kingdom of God is not meat and drink; but righteousness, and peace, and joy in the Holy Ghost." Salvation is an issue of the kingdom and we shall not be swayed.
2. The presence of Christ will make a change in the life of the believer.
There will be a visible manifestation of change in the life of a believer when Christ takes residence within. A profession and a belief in Jesus do not bring about this "heart" change. Believing in the existence of God does not indwell me with the power of the Holy Spirit. Church membership and accompanying titles do not give me the spiritual armaments listed in Ephesians 6. Water baptism and partaking of the Lord's Supper are not means for a remission of sins. This transformation is the "new birth."
In 2 Corinthians 5:17, we are assured, "if anyone is in Christ, the new creation has come. The old has gone, the new is here!" This change or dying of the "old man" is manifested by a change from corrupt conduct "according to deceitful lusts" as written in Ephesians 4:22. We do not have the capabilities to make these changes within our own power. Our conviction in the power of Jesus is grounded by our remembrance of the many attempts and failures of "self-help" and "self-empowerment."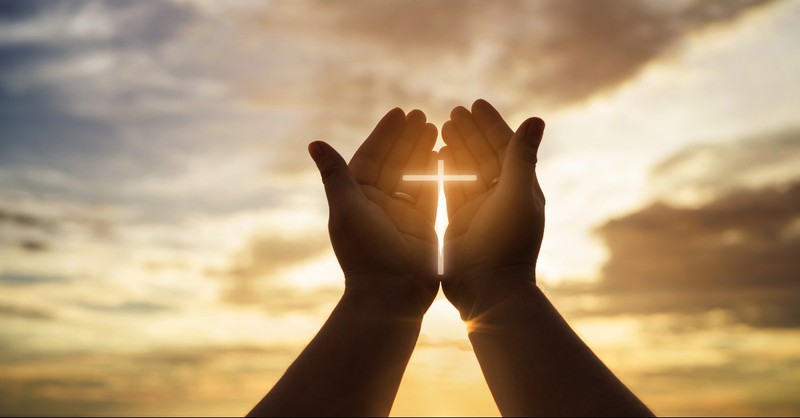 3. Salvation is eternal.
Everyone will have an eternal abode. The believer who has placed faith in Jesus Christ will have life eternal while the lost man will be forever in torment. The words of Jesus in Matthew 25:46, assure us, "and these shall go away in everlasting punishment, but the righteous into life eternal." There is no room for middle ground. "Righteousness" is our entry unto eternal life and is attributed to us through our relationship and allegiance with Jesus Christ.
In Romans 3:22, Paul wrote, "even the righteousness of God which is by faith of Jesus Christ unto all and upon all them that believe." Hebrews 5:9 gives us even more conviction and support for the validity of the work of Christ by proclaiming, "and being made perfect, he became the author of eternal salvation unto all them that obey him." Lack of conviction on both the means and eternality of salvation creates a life of confusion for the believer. Partial or temporary salvation would be the work of a faulty savior! John 18:9 gives us the assurance that "of them which thou gavest me have I lost none."
4. The 66 Books of the Bible make up the infallible Word of God.
John 1:1 tells us that "in the beginning was the Word, and the Word was with God, and the Word was God." Everything that God wants us to know is inspired and contained in these 66 books by and through our reading and inspiration of the Holy Spirit. Our bookshelves are full of commentaries and books written by various theologians. They are insightful for our learning, but none of them compare or replace anything written in those 66 books. The 66 books are the tried and true Words of God. The books were written by man, but as Paul wrote in 2 Timothy 3:16, "all scripture is given by inspiration of God and is given by inspiration of God, and is profitable for doctrine, for reproof, for correction, for instruction in righteousness."
The Koran, Book of Mormon, Tripitaka, as well as the added portions of the Catholic Bible are faulty and harmful for the believer. The doctrines contained within them were formulated by man only and should be avoided. When we don't hold fast to the conviction that the Bible is the sole Word of God, confusion ensues as other literary works can contradict what "thus saith the Lord."
Photo Credit: ©iStock/Getty Images Plus/arkira
5. Pastors are to shepherd their house and the Lord's House.
The Bible teaches that the pastor has responsibilities both inside his house and God's house. He must be both a shepherd in his house and the Lord's House. I will forego a debate on the qualification of a divorced pastor, but the scripture is clear about the "husband" aspect. The head pastor must be a male. 1 Timothy 3:2-4, calls bishops to "be blameless, the husband of one wife, vigilant, sober, of good behavior, given to hospitality, apt to teach; not given to wine, no striker, not greedy of filthy lucre; but patient, not a brawler, no covetous; one that ruleth well his own house, having his children in subjection with all gravity."
Notice the usage of "husband" and "his" throughout the passage. The Bible contains many examples of females who performed great spiritual responsibilities. Females have a large and great role within the church today. She can teach other women, vote in business meetings, write checks and transact business on behalf of the church, lead in Bible School, but she cannot be the head pastor of a church.
6. Marriage is the union of one man and one woman.
In Matthew 19:4-6, Jesus was quoted, "have you not read that He who created them from the beginning made them male and female, and said 'For this reason a man shall leave his father and mother and be joined to his wife, and the two shall become one flesh'? In the progression of sin, "men abandoned the natural function of the woman and burned in their desire toward one another, men with men committing indecent acts."
Sin is attempting to defile the institution of marriage in today's society. This wind of change, however, does not erode our conviction found in 1 Corinthians 7:2 that "because of the temptation to sexual immorality, each man should have his own wife and each woman her own husband."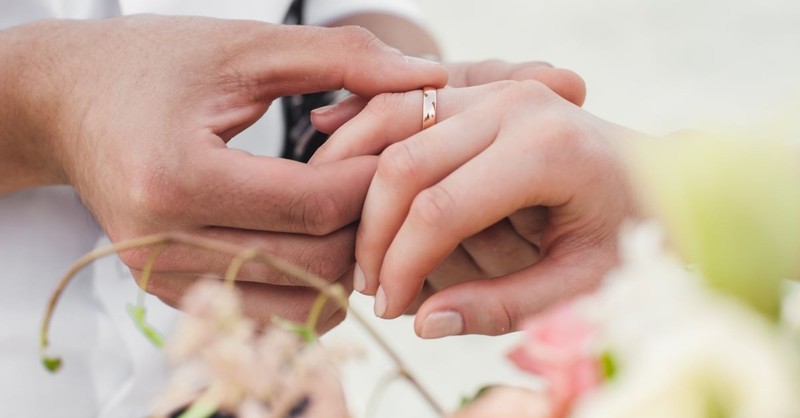 7. Sex is to be reserved for the institution of marriage.
Salvation is marked by the cleansing of the sinner's soul by the righteousness of Jesus Christ. Our body becomes the indwelling and temple of the Holy Spirit. Paul, in 1 Thessalonians 4:3, wrote, "for this is the will of God, even your sanctification, that ye should abstain from fornication." Thus, the Christian must have the view that any sexual conduct outside of marriage is fornication whether it be heterosexual or homosexual relations.
Paul taught the church at Colossians 3:5, to "mortify therefore your members which are upon the earth; fornication, uncleanness, inordinate affection, evil concupiscence, and covetousness, which is idolatry." As aforementioned, God formulated the union of marriage as only between a man and a woman. There is no confusion and thus, we must have this conviction.
8. God created man and woman.
Despite social morals or what our government may legislate, there is no transgender gender irrespective of the medical procedures the body of the individual endures. Further, no matter what gender with personally "identify", our gender is determined by our DNA and reproductive organs. Just think about it, man has progressed so far in his scientific knowledge over the last hundred years, but is now confounded to believe that a male with the DNA and reproductive organs of a male is actually a female. We now even have athletic associations allowing men who "identify" as female to compete in events against females. In Genesis 1:27 and 5:2, there was no confusion that "God created man in His own image" and "He created them male and female."
9. The believer is to live a separated life.
A lack of spiritual conviction leads the believer into living a worldly life. In Romans 12:1-2, Paul wrote to the church, "Therefore, I urge you, brothers and sisters, in view of God's mercy, to offer your bodies as a living sacrifice, holy and pleasing to God – this is your true and proper worship. Do not conform to the pattern of this world, but be transformed by the renewing of your mind."
Paul instructed the church at Corinth in 2 Corinthians 6:14 to "be ye not unequally yoked together with unbelievers" and then in verse 17, to "come out from among them, and be ye separate." We cannot afford to sway and live in the same manner of the world. We are to be a separated people.
Photo Credit: ©GettyImages/Kostyazar
---