A Hopeful Reminder that Good Things Do Come in Ugly Packaging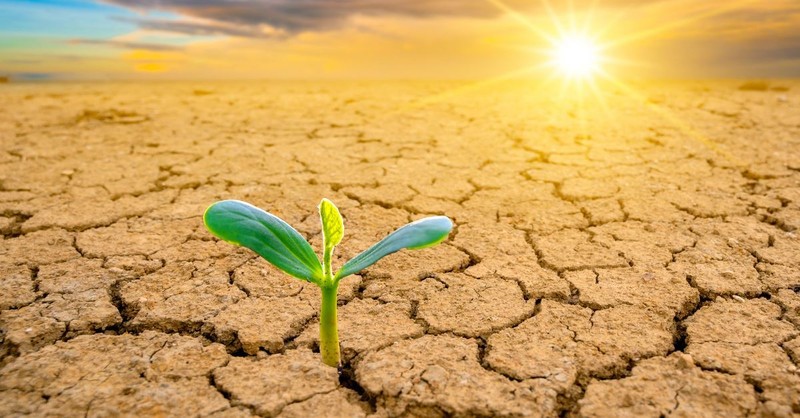 "Every good and perfect gift is from above..." James 1:17
Sometimes the best gifts come in the worst packages.
At least, that was the message a stranger whispered into my ear as I snot-nose-cried into her jean jacket. She had to turn off her mic so the audience couldn't hear me bawl. She had delivered a message about the night her world changed...when her husband became paralyzed. But with a twist, her worst nightmare became the gift she never expected.
My circumstances were much less dramatic but left me feeling sucker-punched as I gasped for air in the aftermath. I didn't understand how God would allow so many trials in my life all at once.
We Assume That by Serving God We Are Entitled to Ease
But we forget God shapes his servants through trials. We forget life is a series of problem-solving opportunities. We forget how perseverance is forged. We pray for God to use us to build his Kingdom but we don't want the trials that come with it. In the comfort of our bubble we get on our knees and pray, "God, I want my life to bring you glory. You can do anything but that."
We continue our prayers and say, "But don't touch my job, don't touch my health, don't touch my children." Get the picture? No one likes to struggle, but I promise you...
Photo Credit: ©GettyImages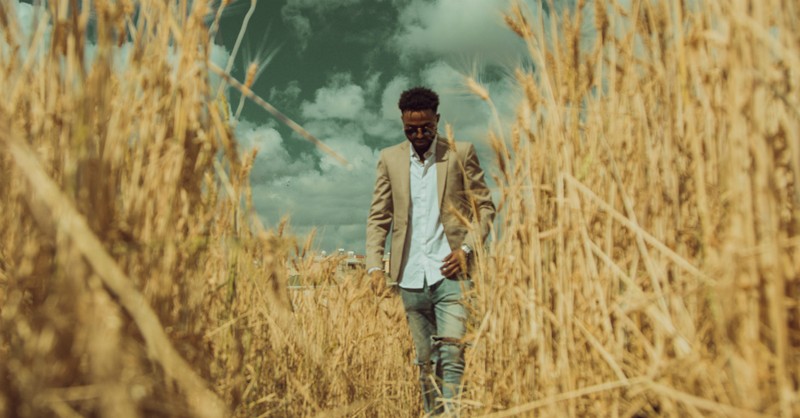 Good Things Do Come in Ugly Packages
Remember Peter, one of Jesus' closest friends and disciple? He was a good Christian, confident, fruitful in his work and strong in his faith. Yet, at the last supper, Jesus warned his passionate friend saying, "Satan has asked to sift you as wheat."
Jesus' full words are recorded in Luke 22:31-32:
"Simon, Simon, Satan has asked to sift you as wheat. But I have prayed for you, Simon, that your faith may not fail. And when you have turned back, strengthen your brothers."
This is the passage my pastor gently brought to my attention as tears streamed down my face at a coffee shop surrounded by rolling fields of wheat. Dean listened quietly as I lamented because no area of my life had been left untouched. In a matter of months the landscape of my health, my marriage, my career, my identity, and my voice had been obliterated. That's when Dean said something profound.
God Allows Us to Be Sifted
Dean said, "See those fields. When harvest comes the wheat is sifted, and the chaff and other impurities are left behind while the desired product—the wheat—remains in the sieve. We believers are the wheat that remains. God allows us to be sifted, we become cleaner, more valuable and ready for use. You are being sifted."
The process of sifting makes us stronger, better, and sheds dead weight so we can be the light-bearers of this world. The problems you face will either defeat you or develop you—depending on how you respond to them. It is critical to see that, while trials that come in ugly packaging may provide momentary set-backs to our visible progress in the faith, they are ultimately providing the fuel we need to get to our destination.
Looking back four years later, the trajectory of being sifted has shifted to the second part of Jesus' conversation with Peter. "But I have prayed for you, Simon, that your faith may not fail. And when you have turned back, strengthen your brothers."
My faith didn't fail. It's flourishing.
Marriage: a deeper, tempered bond.
My career: a gospel-centered platform.
My identity: firmly rooted as God's daughter.
My health: restored.
God often uses gifts wrapped in the ugliest packaging to change us. Who knew the manger, the cross, and the tomb were our gifts of salvation? Here are four unusual gifts God may send your way:
Photo Credit: ©Unsplash/Gift Habeshaw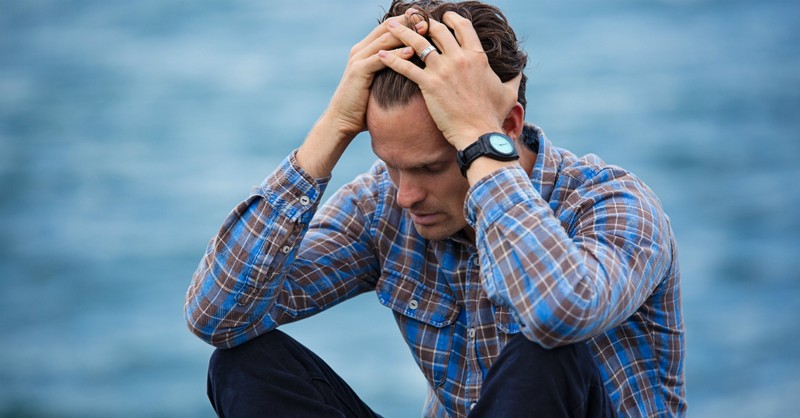 1. You Lose Your Job
Losing your job is rarely a good thing especially when it causes immense financial pressures for a family. We tend to blame the boss, co-workers, the economy, or simply have to succumb to the ravages of an enemy pandemic. But what if losing your job is God posturing you to receive something better? What if losing your job is undoing the label of that job as your identity?
The day I left my career was more than I could bear. That job was like the clasp on my briefcase, it held my entire life together until it was gone. Left unhinged, God opened my eyes to how I had placed that job on the throne of my heart. This loss opened my eyes to how relentlessly jealous God is for my affection and my identity.
It also opened the door to becoming a freelance writer where I could write about God, faith, relationships, celebration, and more. It opened the doors to move to a new city, a better job with flexible hours, and the opportunity to be more present for my children. God can use your job loss to posture you to rely on his provision rather than an employer.
2. Your Marriage Hits Hard Waters
Marriage seems to be in a perfect groove until:
-You find porn on his phone.
-You don't feel like you're in love.
-He puts his career over you.
-Infertility deepens the tension.
-You both seem to want different things.
-Old wounds refuse to heal.
-Insecurities suddenly surface.
No matter what untethered your marriage...God is with you in this storm, too. God can use the ugly wrapping of for worse, poorer, and in sickness to bring a deeper, better, purer richness in your relationship with Jesus and each other.
It is God's grace to bring freedom when he opens your eyes to the fact your spouse is incapable of meeting your deepest needs because only God can.
Your worst moments are opportunities for both of you to heal wounds, shed sins, and usher both of you into a deeper Christ-centered experience of "for better." Jesus can use these things to heal the pain of loss and failure, develop character, and deepen your love for each other.
Photo Credit: ©Pexels/Nathan Cowley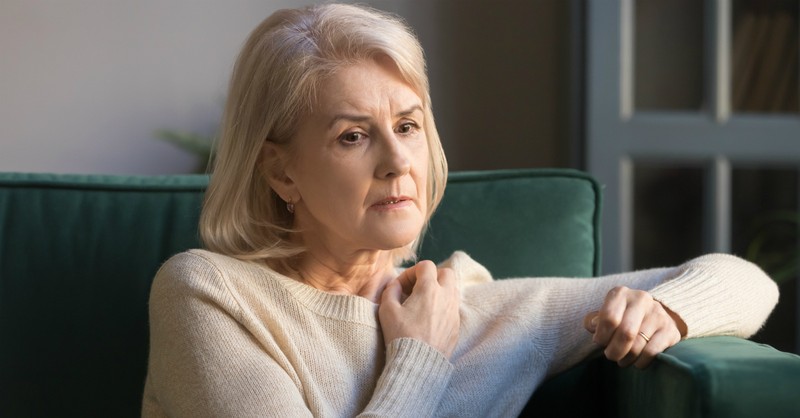 3. Your Child Walks Away from Their Faith
There are few passages in Scripture that people can relate to more than the parable of the prodigal son (Luke 5:11-31). It is a story of selfishness, squandering, despair, hope, redemption, forgiveness, and restoration.
As parents, we can find ourselves within the words of the story at some point. The ache of your child walking away from Jesus is downright terrifying because we know there are eternal consequences. We are reminded in 2 Chronicles 20:
We do not know what to do, but our eyes are upon you. Do not be afraid or discouraged because of this vast army. For the battle is not yours but God's...Stand firm, hold your position, and see the salvation of the LORD on your behalf.
Instead of turning away from God, this is an opportunity to turn to God. It's a chance to pray with increasing faith instead of fear.
4. Your Joy Is Challenged by Depression and Anxiety
One day the world is vivid shades of green, the next it's varying shades of gray. It leaves you confused and scrambling for the light. The diagnosis is depression and you're angry with God. It turns out, the painful things from your old wounds have surfaced; not because your faith is faulty but because God knows it's time to heal.
Even when we grasp that major depression isn't normal sadness, we can still struggle with misconceptions that depression is somehow "un-Christian." Any as may wonder in times like these, "How can a believer like me struggle with depression when I have the Gospel?"
Depression and anxiety often send Christians into a tailspin because many are taught you can pray the depression away. This isn't the case when it comes to clinical depression. While God can miraculously heal you, he often uses faith, talk therapy, and medication.
This trial is an opportunity to produce perseverance and faith because God is far more interested in your character than your comfort. It's also a chance to put his power on display as he leads you to restoration.
Photo Credit: ©GettyImages/fizkes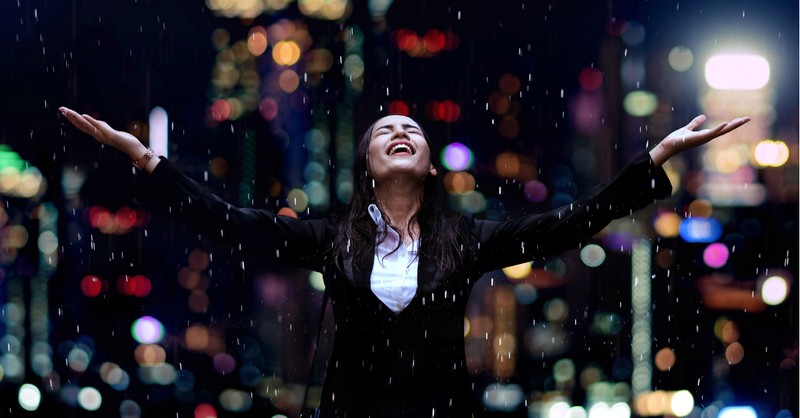 Trials Prove That God Is in Control
Historically, this is how God prefers to work. Remember Gideon? He started off with an army one-fifth the size of the Midianites—and then God made the odds even worse.
The LORD said to Gideon, "The people with you are too many for me to give the Midianites into their hand, lest Israel boast over me, saying, 'My own hand has saved me'" (Judges 7:2).
God uses trials to show that he alone deserves the credit. Trials make it clear to the world that God is at work in your life. He alone is in control. It shows the people in your circle that God is dependable.
Yes, sometimes even the ugliest of circumstances or packages have something beautiful within. I don't know what path you're walking right now, but I want to take you in my arms, cup your face, and tell you: Face it with fresh eyes, His eyes.
Chances are—you just might find the gift within.
Photo Credit: ©GettyImages/torwai
---