African Leadership: Reaching Out with the Love of Christ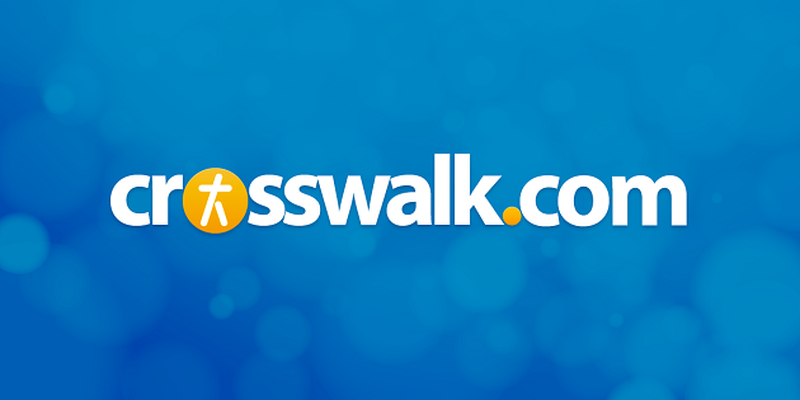 Start with quote about Africa in general. Most attention on AIDS, but that is not the only need. Famine, poverty, need for pastors. How to help? Larry Warren refuses to be overwhelmed. In founding African Leadership, took a series of small steps.
Of all the AIDS victims in the world, 70% live in Africa. That means 30 million of the 40 million victims of infected with HIV live in sub-Sahara Africa. As much as 20% of the population is infected and 6 thousand people die everyday in Africa because of AIDS. Unfortunately in Africa there is also a massive stigmatization and rejection of HIV/AIDS sufferers.
In Cape Town we are building a facility to provide for those who need assistance. The Living Hope center is a holistic ministry, from the time of diagnosis to the time of death-- even to making arrangements for the orphans left behind. Services include AIDS awareness classes, counseling, home-based care, clinic care, school education programs, after school youth programs, and hospice care.
African Leadership also is offering a 3 course curriculum to our 5,000 pastors . These are written by MAP International and covers the church's role in the HIV/Aids pandemic.
Famine
As result of severe drought and greatly reduced food production, at least 6 different African countries are currently experiencing widespread famine and starvation. The countries most impacted include: Ethiopia, 15 million; Zimbabwe, 6.1 million; Zambia, 2.3 million;Mozambique, 515,000; Lesotho, 444,800; and Swaziland, 231,000.

Many of you remember the 1985 famine in Ethiopia. It is predicted that the current crisis there will be 7 to 15 times worse. For Zimbabwe, half of their overall population of 12 million risks starvation because there has been no harvest and no rain. Moreover, due to increased vulnerability to disease brought on by the famine, another 3,000 deaths could occurs in the next few months in these countries.
You can see why UN Special Envoy, James Morris, calls the crisis in Africa "the biggest humanitarian crisis in the world today."
African Leadership is partnering with different relief organizations to facilitate food distribution through our national directors. In Zimbabwe we are feeding 2,000 families a month through 20 church congregations. In Malawi we are feeding 2,500 people a month through 5 local churches. And, we are beginning the distribution process in Ethiopia. Each family is receiving parcels of food that exceed the daily UN food ration minimum. These bundles give a family enough corn, peanuts, beans, cooking oil and dried fish for a month.
Pastors Training
There are currently over 2 million pastors in the world who have received no formal theological training. (Ralph Winter, U.S. Center for World Missions). We are currently offering in-class training to 5,000 church leaders (pastors, elders, deacons, and women) at a low cost.  The 10-course curriculum (equivalent to one-year of Bible college) was started in Nairobi in 1990 and is now being taught in more than 30 African countries.  
Learn to Earn
The main problem church leaders continue to share is that most Africans are unemployed.  There are 1 million people living in shacks within a 20-mile radius of Cape Town. African Leadership helps to fund the "Learn to Earn" Center where individuals are learning carpentry, sewing, or basic  computer skills.  After hearing the Gospel, the next best news for most people is that they can get a job.  Our goal at Learn to Earn is to offer a hand-up (not a hand-out) to empower people to provide for their families. 
There are currently 3 Learn to Earn Centers.  Our vision is that wherever we offer Bible Training for Church Leaders we would also be able to offer skills training for the under-employed, business training for the entrepreneur and small loans for those not eligible for commercial credit. 
Children's Services
African Leadership is developing projects to meet both the spiritual and physical needs of people. According to the United Nations, 20 of the 30 poorest countries in the world are in Africa. KIBERA CHRISTIAN SCHOOLS: There are more than 5000 street children in Nairobi. We financially support a feeding program for 600 children in Kibera (one of the slums of Nairobi) where they are offered primary and secondary education and they are also hearing the Gospel.
CHRISTIAN HERITAGE SCHOOL: We seek sponsors for low-income children to attend the Christian Heritage School in Malawi. Cost: $50 per month provides an education, a uniform, and a daily snack for one economically disadvantaged child. Only 25 students per class, and all teachers are highly qualified Christians.
CHILDCARE FACILITIES: We provide funding for 5 Christian Daycare Centers located in Khayelitsha (the largest township in Cape Town) allowing single mothers to gain employment and to support their families.
SOCCER MINISTRY: We help fund an organized youth soccer league of 12 teams as an evangelistic outreach to 300 at-risk teenage boys in the Cape Town slums.
Refugees (shorten)
There are over 4,000 African refugees living in just the Nashville area.  All are facing a serious crisis situation.  They face great obstacles and adversities in their new life (including culture shock, isolation, vocational adversity, financial stress, spiritual brokenness, alienation and more).  The ministry provides practical assistance offering information, resources, vocational assistance, counseling and community connection.  Local churches are assisting refugees in finding fellowship and facilitating the integration of refugees in their new life here. 
Click here for more information on Living Hope: www.livinghope.co.za
Click on the following for more information on Learn to Earn: www.learntoearn.org.za