Are Christians Safe to Embrace Meditation?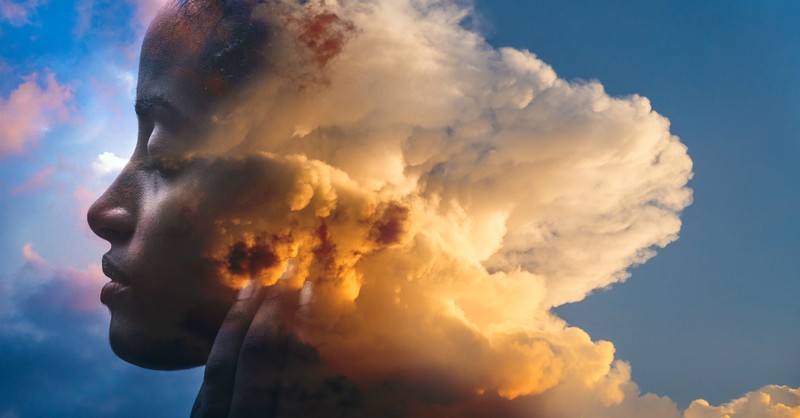 As the song fades I whisper the rest of my prayer, say amen, and open my eyes. My soul is no longer filled with anxiousness, stress, and worrying. Funny thing is, I ran to other things like Netflix, my husband, and even friends...before I realized what I truly needed to do. Sit down, crank up the worship music, and grab my journal and Bible. This is what meditation looks like for me.
The practice of meditation has risen threefold since 2012 but in Christian circles, it has developed a bad reputation. It's time to reclaim it for Christ. This practice isn't about closing your eyes, sitting motionless, and hitting a gong to bring answers...or bring you into an altered state of consciousness.
Meditation is about practicing self-awareness or mindfulness. Some call it grounding. It involves relaxation techniques in which a person focuses their attention and stills the body. According to the National Center for Complementary and Integrative Health, meditation is a mind and body practice that increases relaxation and improves overall well-being.
Not only has meditation become a part of the norm in this day and age, but workplaces are also providing breaks to allow employees to de-stress through the encouragement of meditation. Schools are doing the same, sometimes using psychotherapeutic techniques including meditation to help those suffering from mental illnesses.
This generation of God's people is longing to move away from the busy over-packed schedules that glorify hustling. They long for God's truth, peace, to experience the Gospel and the freedom Jesus has given us. Meditation is a new way to invite and celebrate Jesus' promises.
What Are the Types of Meditation?
The Christian Post recently defined six types of meditation as the following:
Movement Meditation is linked to yoga. This practice can include walking, gardening, or other forms of light motion in which the movement guides.
Mindfulness Meditation originates from Buddhist teachings and instructs participants to pay attention to their thoughts without judgment or engaging them.
Focused Meditation involves one using any of their five senses to focus their attention on something internal.
Spiritual Meditation can be linked to Christianity because it involves prayer and reflection as one seeks a deeper connection with God.
Mantra Meditation is linked to Hindu and Buddhist traditions and involves using repetitive sounds, such as the popular "om" in hopes to clear the participant's mind.
Transcendental Meditation is labeled one of the most popular forms of meditation. Similar to mantra meditation but more specific, it's based on different factors that can include someone's birth year or gender.
Concerns about New Age and Eastern Influences
Many Eastern religions teach that the source of salvation is found within, and that the fundamental human problem is not sin against a holy God but ignorance of our true condition. Meditation practices can be found in Buddhism, Hinduism, Christianity, Judaism, and Islam.
Some worldviews or secular meditation teach you to pay attention to yourself. However, Scripture teaches us to have the mind of Christ. It teaches that we are to take our thoughts captive.
The Hebrew word for meditate is: לעשות מדיטציה which means to think, ponder, reflect, or evolve. It reminds us to meditate on the Word, day and night. It reminds us we are to evaluate everything in light of our relationship with God and Christ.
This concept actually appears in the Bible in the context of spending time studying the Word of God (Psalm 48:9; Psalm 63:6) and it is defined through the passage of Joshua 1:9: "This book of the law shall not depart from your mouth, but you shall meditate on it day and night, so that you may be careful to do according to all that is written in it; for then you will make your way prosperous, and then you will have success." It appears in the Bible 23 times (19 times in the Book of Psalms alone) and it often mentions obedience in the next breath.
Studies have shown how this meditation increases happiness, overall well-being, and better health which is no surprise as Christ-followers because we know our well-being comes through abiding in Jesus. Studies show it scientifically changes the brain physically, allowing certain health problems to reverse or slow down and it reduces pain, high blood pressure, anxiety, depression, insomnia, and acute respiratory illnesses.
In fact, the Huffington Post recently stated, "Research from the last 20 years about religion, religiosity, spirituality, and related terms found a significant relationship (72%) between the level of spiritual/religious involvement and less mental disorder. Scientists suggest that religious involvement is associated with better mental health in areas of depression, suicide, and substance abuse."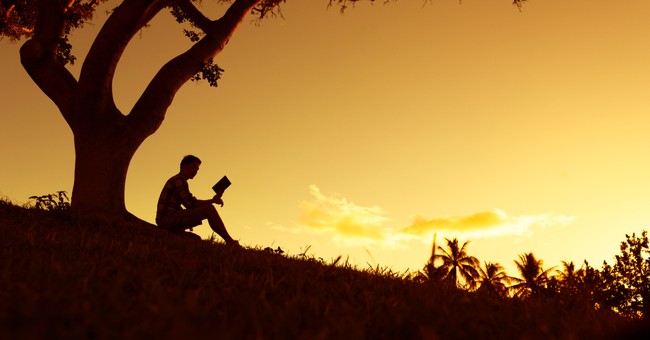 Photo Credit: ©GettyImages/kieferpix
Meditate on God's Word Daily to Grow, Evolve, and Become More Like Christ
Are you worried about your daughter's heart appointment and what unknowns lurk around the corner? Go to Jesus. Christians shouldn't let themselves be distracted by worry about the future (Matthew 6:25-34).
Feeling anxious about the tension in our nation and whether you're safe? Talk to Jesus. We should look to Jesus and think about true, admirable things (Hebrews 12:2; Philippians 4:8).
Are you filled with frustration because of an overbearing, snarky co-worker? Pour it out to God. The apostle Paul reminds Christians that they're called to be mindful and live with an awareness of the present (Philippians 2:1-5). And then dwell on his word.
So, can mindfulness ever be a safe and positive option to manage stress and develop a healthier thought life? Yes! So long as we are careful not to mistake intellectual activity for spiritual activity. Scripture reminds us to:
- "take every thought captive" (2 Corinthians 10:5)
- turn our thoughts to Jesus and think about true, admirable things (Hebrews 12:2; Philippians 4:8)
- "be transformed by the renewing of your mind" (Romans 12:2)
- practice God-honoring thoughts (Philippians 4:9)
- live with an awareness of the present (Philippians 2:1-5)
- keep his word on our minds when we lie down and when we wake up (Psalm 63:6)
We are called to ponder (Psalm 11:2) and meditate—when we consider all the days of our lives and contemplate the years before, when we sing our songs at night, and when we are searching for answers. (Psalm 77:5-6)
Cause me to understand the way of your precepts, that I may meditate on your wonderful deeds. – Psalm 119:27
Christ-followers and many faith-based counselors now use mindfulness in a Christ-integrated way as a therapy tool—because of its biblical roots in Scripture and the focus on connecting with God. I often wonder if John the Baptist practiced meditation as he commented, I must become less (John 3:30). And he is so right, meditation is about becoming less of us and becoming more like our Savior.
May my meditation be pleasing to him as I rejoice in the LORD. – Psalm 104:34
Sources:
Christian Meditation: What Practices Are New Age and What Is Biblical?
Meditation on BibleStudyTools.com
Related articles:
How to Undo the Hustle and See What's Holy
10 Powerful Christian Meditations to Use Daily
Photo Credit: ©GettyImages/VictorTongdee
---

Heather Riggleman is a believer, wife, mom, author, social media consultant, and full-time writer. She lives in Minden, Nebraska with her kids, high school sweetheart, and three cats who are her entourage around the homestead. She is a former award-winning journalist with over 2,000 articles published. She is full of grace and grit, raw honesty, and truly believes tacos can solve just about any situation. You can find her on GodUpdates, iBelieve, Crosswalk, Hello Darling, Focus On The Family, and in Brio Magazine. Connect with her at www.HeatherRiggleman.com or on Facebook.
LISTEN: Being Complete in Jesus (Understanding Matthew 5:21-48)
Hearing Jesus is a devotional journey through the gospels, where we explore the teachings of Jesus chapter by chapter. If you're seeking to live a life that reflects God's, this podcast is for you.
The views and opinions expressed in this podcast are those of the speakers and do not necessarily reflect the views or positions of Salem Web Network and Salem Media Group.
WATCH: 10 Sins Christians Downplay (and Why They're So Destructive)
Stock Footage & Music Courtesy of Soundstripe.com Thumbnail by Getty Images