Are You a Curious Christian?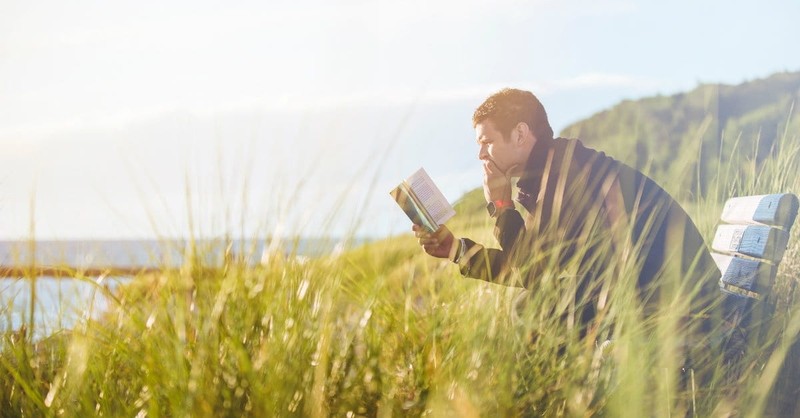 Not by Curiosity Alone
Curiosity is a powerful force, the key to solving many an enigma and overcoming many a challenge. It can genuinely change lives for the better and even change communities and cultures.
But it can do none of these things on its own. Just like any worth- while pursuit, curiosity can be turned to selfish ends, the furthering of sinful agendas, or the bettering of one person at the expense of another. It can be driven by pride, and the collection of knowledge can fuel that pride. Curiosity is a gift from God but, as Genesis 3 showed us, even good gifts from God can be twisted to evil.
Curiosity is a force for good, for changing lives, when it is driven and shaped and directed by the pursuit of truth like we explored last chapter. But how can we be sure that our motives in curiosity are right? How can we be sure that our pursuit of it is not self-serving? How can we know that we are doing good?
The answer is in Galatians 5:22–23: "But the fruit of the Spirit is love, joy, peace, patience, kindness, goodness, faith, gentleness, self- control." These are the marks of one whose life is in Christ, the Word made flesh, truth embodied. Followers of Christ who are seeking to live a life that honors Him and exemplifies Him will exude these characteristics. They are the standards to which we can hold our curiosity, our hearts, our motives, our actions.
Love: Loving curiosity seeks the good of others. It explores how best to love them, to show love, to express it, to care for them.
Joy: Curiosity is discovery of God's world, His people, His creation, His Word. It ought to be an enthralling, enlivening venture. If curiosity is not increasing our joy and capacity for enjoyment, then something is amiss.
Peace: How can we know the way to peace but through curiosity, through exploring solutions to problems, through seeking the best option? "If possible, on your part, live at peace with everyone" (Rom. 12:18).
Patience: What if there is hope? What if the sun will rise again tomorrow on a new day with new mercies? What if God's promises are really worth trusting in and holding to? These are the questions we must ask while living patiently. They require tenacious, tough, firm, desperate curiosity.
Kindness: What does that person need right now? What would brighten their day? How can I help? Curiosity observes needs and moods and emotions, and kindness seeks to meet those needs and lift spirits.
Goodness: Goodness equates to character. Character is doing what is right whether or not anyone is looking and whether or not the choice is difficult. Curiosity has deeply explored God's Word to learn what it is He expects of us in these difficult and tempting spots.
Faithfulness: To be faithful is to hold fast (patience) and to avoid or defeat temptation. Curiosity is that which helps us learn our proclivities for sin, those temptations to be avoided. It is also that which arms us with God's truth. Curiosity provides a reserve of promises so that when we feel like giving up, we can find the hope to keep plugging, keep fighting, keep fleeing.
Gentleness: Think of how Jesus welcomed the children or responded to the woman caught in adultery or the woman at the well—profound gentleness. He asked questions. He welcomed. He looked beyond the mistakes and into the heart. They felt safe with Him. Our curiosity must be marked by this tone and be driven by these images of Christ.
Self-Control: We are sinful beings, prone to a million failures. We lean toward pride, lust, anger, fear, greed, and gluttony. Our curiosity can fuel every sin as easily as it can be marked by and pursue truth. It is self-control that hits the brakes before we begin exploring the sordid, or willfully turns away from the lurid. Self-control sets the needful boundaries on our consumption and aims our expressions. Without it we can become horrid quickly.
These marks are inward and outward. They are personal and communal. They are a metric of godliness, a measure of whether we have gone astray or are pursuing holy curiosity. The great thing is that if our curiosity is aimed the right way, it will help us grow in the Spirit—curiosity is exponential. If our curiosity has gone astray, humbly gauging it against these markers will show us where our error is so we can repent and recalibrate and make right any wrongs.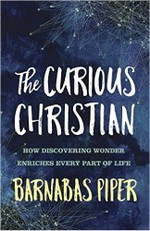 Excerpted from The Curious Christian: How Discovering Wonder Enriches Every Part of Life, written by Barnabas Piper. ©2017 by Barnabas Piper. Used by permission of B&H Publishing, www.bhpublishinggroup.com.
Barnabas Piper is the author of The Pastors Kid: Finding Your Own Faith and Identity, and Help My Unbelief: Why Doubt Is Not the Enemy of Faith. He co-hosts the popular Happy Rant podcast and 5 Leadership Questions podcast and writes for The Blazing Center as well as numerous other publications and websites. Piper speaks regularly at churches and conferences around the country and lives in Nashville where he works for LifeWay Christian Resources.
Related video:
Image courtesy: Unsplash.com
Publication date: March 10, 2017