Are You a Shepherd Keeper? 5 Critical Reasons to Support Leaders
Joel Ryan

Contributing Writer

Updated

Aug 23, 2019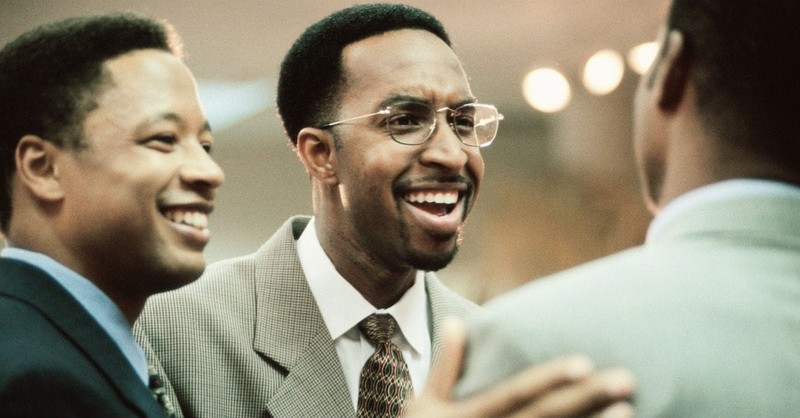 A young pastor takes over as the senior pastor from his father, who had pastored that church for thirty years. Although receiving fresh vision from the Lord for the future of his congregation, in his first year as pastor, the son receives a barrage of criticism from members of the church who feel he's not doing things the way his father would have.
Many threaten to leave while some of the more affluent members of the congregation threaten to stop tithing altogether.
In another church, a struggling college pastor faces backlash from younger students in his youth group who complain that the group just isn't fun anymore. When he decides to add more events and activities to service, the older members of the group begin to leave, asserting that they aren't getting fed anymore.
Overwhelmed, the youth leader eventually steps down.
And in yet another congregation, a pastor's wife picks up extra work outside of the church to help pay family expenses. When she isn't present at church events, members of the congregation begin speaking negatively about her behind her back and on social media, saying that she's distant, unfriendly, and unsupportive of the church.
These are the stories that pastors and leaders in the church are far too familiar with.
Being a pastor, overseer, leader, or shepherd of God's sheep is no easy calling.
It is a role that carries enormous responsibility and requires passion, patience, vision, selflessness, flexibility, a burning heart for God's people, and an absolute reliance on God's strength and direction in every minute of every day.
We know that leaders are accountable to God for how they lead and will answer for their mistakes and missteps. As Jesus says in Matthew 18:6, "if anyone causes one of these little ones—those who believe in me—to stumble, it would be better for them to have a large millstone hung around their neck and to be drowned in the depths of the sea."
Likewise, in James 3:1 the author writes, "not many of you should become teachers, my fellow believers, because you know that we who teach will be judged more strictly."
Anointed and appointed by God, leaders are his and his alone to judge (Romans 13:1-2; 1 Samuel 26).
Our job as members of the church is not to criticize, slander, rebel against, condemn, or otherwise make things harder for our leaders. Placing their needs above our own, we are called to support and build them up, even when they make mistakes, so that they are encouraged and better equipped to serve God's people.
As a member of the church, you may never know what prayers are said on your behalf or sacrifices made for your spiritual well-being. You may never understand the rollercoaster ride of emotions that comes with being a pastor or the fears, doubts, and insecurities that emerge when you pick up the staff to become a shepherd of God's sheep.
As much as shepherds care for their flock, it is just important that their flock learns to care for them as well.
Pastors and leaders, both good and bad, inexperienced and mature, desperately need Shepherd Keepers to stand by them, encourage them, shield them, and trust God's vision imparted through them for the growth of His church.
How then, as a member of the body of Christ, do you become a Shepherd Keeper and support your spiritual leader in their God-appointed ministry?
Here are five perspectives on what it means to be a Shepherd Keeper and reasons to support your leaders.
1. Shepherd Keepers align with biblical commands.
Scripture is clear that followers of Christ must be respectful and submissive to their leaders, both good and bad (1 Peter 2:13-17).
Paul wrote to the Thessalonians, "now we ask you, brothers and sisters, to acknowledge those who work hard among you, who care for you in the Lord and who admonish you.  Hold them in the highest regard in love because of their work. Live in peace with each other" (1 Thessalonians 5:12-13).
The writer of Hebrews also reminded believers to, "have confidence in your leaders and submit to their authority, because they keep watch over you as those who must give an account. Do this so that their work will be a joy, not a burden, for that would be of no benefit to you" (Hebrews 13:17).
Those who oppose and rebel against God's anointed leaders are only rebelling against God (Numbers 16; Romans 13:2).
You may not always agree with your leaders or even like them, but Scripture doesn't just suggest you show them respect; it demands it.
An attitude of respect develops a heart of submission.
And what better way to learn how to become a submissive servant of God than to practice by being a respectful, submissive servant of those called to lead you on this earth.
2. Shepherd Keepers provide encouragement and support.
Most people will never understand the mental and emotional stress that comes with being a leader. It might be easy to assume that pastors are a fortress of mental strength and that they are always emotionally centered and confident in their calling. Think again.
Leaders, like all of us, face self-doubt, fear, peer pressure, and spiritual insecurity. Leaders make mistakes, question their worth, and feel like failures, amplified by knowing that those they lead are always watching.
Shepherds need constant encouragement and support to battle the mental rigors and spiritual battles of leadership.
Pray for your leaders. Fight for them in the spirit. Defend them against slander and gossip. Encourage them with words and support them with action. When they make mistakes, forgive. Never hold grudges, never lash out, and never strike back, even when they've been wronged.
In the book of Daniel, God sent Daniel to encourage the Babylonian king Nebuchadnezzar when his mind was troubled with dreams and visions (Daniel 2). Daniel understood that his role was not to undermine or rebel against his leader, but to serve and encourage them (Daniel 11:1).
During the time of Israel's kings, God sent another Shepherd Keeper in the form of David to calm and encourage King Saul when his heart was anxious (1 Samuel 16).
And during the Restoration of Israel, the prophet Haggai came alongside Zerubbabel and Joshua, to encourage them to resume work on the temple after they had given up (Haggai 2:4).
When leaders feel the support of their people, they gain more confidence to step out and do all that God has asked of them. As Jonathan's armor bearer committed to follow him into battle, shepherds need to know that their people are willing to fight for and with them in the days to come (1 Samuel 14).
Does your leader have this confidence in your support?        
3. Shepherd Keepers remove obstacles from their leader's path.
Isaiah 40:3 famously prophesied the coming of Jesus and the role John the Baptist would play in preparing the way for his ministry. Similarly, shepherds and leaders need supporters who can help remove obstacles and prepare a path for them to minister more effectively.
A leader with loyal, trustworthy followers will be empowered to do more, give more, and ultimately entrust more to those they lead.
This could mean watching over their children while they pray for members of the church, preparing their PowerPoint or media that they'll use in service, driving them to the airport, or bringing them lunch on a long day at the church.
Caring for your leaders also involves faithful tithing and generous giving.
In the Old Testament, God established a financial system for the priests and Levites to be taken care of. With every member of the congregation of Israel giving ten percent of their income to the Lord, God's anointed leaders would have what they needed to maintain God's house and lead God's people in worship (Numbers 18:21; 2 Chronicles 31:4-5).
During the restoration of Israel, when the Levites and priests weren't provided for, they were forced to find other jobs, abandoning their spiritual duties as a result (Nehemiah 13:10-14). Nehemiah wisely recognized that to bring about spiritual reformation, God's anointed leaders and those dedicated to leading the people in worship, must be taken care of, both financially and spiritually.
When shepherds are taken care of, they can focus on their sheep and lead more effectively.  
4. Shepherd Keepers seek to serve.
Even though Jonathan was the rightful heir to the throne of Israel, he chose to humble himself before David, who he recognized God had chosen as the true king of Israel (1 Samuel 18:1-5). And although David had been anointed as the next king, he still treated King Saul, the current king, with respect, even when Saul tried to kill him.
Shepherd Keepers are servants who always seek to elevate their leaders, never themselves.
James 4:10 says that when we "humble ourselves," the Lord exalts us. Jesus also told his disciples that,"whoever wishes to become great among you shall be your servant" (Matthew 20:26).
In humbling themselves, Shepherd Keepers don't view service as a stepping stone for personal gain. They don't serve their leaders to further their goals. They make themselves available to further God's.
5. Shepherd Keepers build gospel bridges.
In being a Shepherd Keeper, you can also build a gospel bridge to those around you. Remember, Jesus told his followers that the world would know we were his by our love for each other (John 13:34-35).
Likewise, Daniel created opportunities and built bridges to minister to kings by being respectful, faithful, humble, and submissive to the leaders in his life.
When you are trustworthy, supportive, loyal, and an encouragement to your leaders, you not only empower them to bless God's people, you are being obedient to God and blessing his people as well. In doing so, know that the Lord honors those who honor Him and serve His people (1 Samuel 2:30).For when a shepherd thrives, the flock is always stronger and healthier as a result.
---

Joel Ryan is an LA-based children's and young adult author who teaches writing and communications at Life Pacific University. As a former youth pastor, he has a heart for young adults and is passionate about engaging youth through film, literature, and theater. His blog, Perspectives Off the Page, discusses the creative and spiritual life through story and art.
Photo Credit: ©GettyImages/Purestock