Be Patient with Your Evangelism
Lloyd Pulley

Bridging the Gap

2006

4 May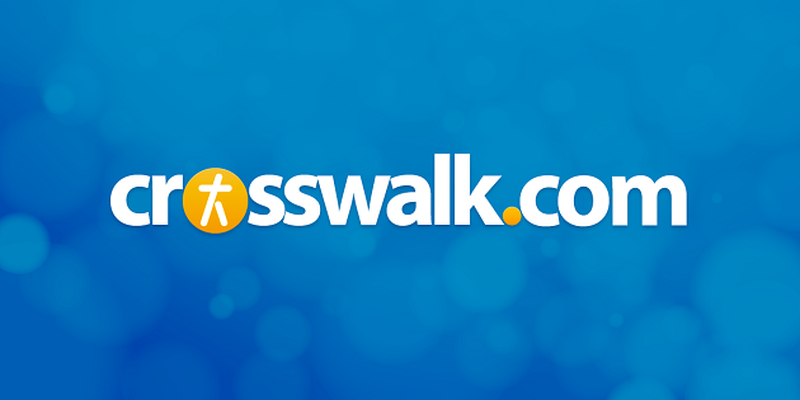 We ought to be mindful of the way Jesus spoke to individuals. We learn from His example in John 4 that He was, first of all, led by the Spirit to speak to this woman. Secondly, He humbled Himself and used this meeting as an opportunity to draw close to her, without giving off the impression that He was dealing with a spiritual inferior. Finally, and most importantly, He allowed the conversation to be empowered and directed by the Holy Spirit Who knew this woman's heart.
This kind of patience is one of the hardest things to learn. Keeping quiet and allowing God to show you just what part you are to play in a person's life definitely takes power from above. That is why it is key that the Holy Spirit empowers our ministries. He will equip us and lead us as we seek to do His work. Jesus was just as effective speaking to a crowd as He was with this one woman. In the same way, we too will be effective in any situation when we are sensitive to the Spirit's leading.
Often in our desire to see a person saved, we feel that it is our "duty" to share the whole Gospel with them, lead them in the sinner's prayer, and begin to disciple them—all in one brief encounter. If we do not complete this process, we feel that we have somehow failed God. Maybe some of you can relate to this. Whether at an evangelistic outreach or on the telephone with a friend, many of us feel, from time to time, as though we did not get the whole job done. What we fail to understand is that we may not be the full answer for a person; we may only be a piece of the puzzle.
Think about your own life. How many people did God send into your life before you accepted Jesus? If we are honest, I think most of us would agree that we would not have responded favorably to a pushy Christian telling us that we would go to Hell if we did not do what they said. While we may not see ourselves as being this extreme, when we share our faith with others, we need to be careful that we do not let our eagerness or our pride cause us to become insensitive to their needs. Never let it be said that you were a stumbling block to someone else giving his or her heart to the Lord.
It is of great importance that we are faithful to share the Word of God without compromise, but it is equally important that we share it in His power. If we ask the Holy Spirit which piece of the puzzle we are in a person's life, He will show us how to minister to that person. He will empower us with the wisdom and patience necessary for each situation and individual.
Again, John 4 is our example. Jesus took time with an individual. He went out of His way to reach this outcast woman and to minister to her. He was patient with her. He could have told her Who He was and that she was going to Hell if she did not trust in Him. Instead, He brought her to the place where she recognized her need for a Messiah. And then, He revealed Himself to her. If the Lord took the time to minister to the need of one woman in this way, surely we should do the same.
When the Spirit leads us, we will not push people—we will not need to. We will sense whether there is an opportunity there or not.
The Apostle Paul also knew this. He was a bold evangelist who preached the Gospel everywhere he went; yet he recognized the need for prayer and guidance from the Holy Spirit. He knew what he needed most was to know where the Spirit was leading. Therefore, in Colossians 4:3-4, he wrote,
Praying also for us, that God would open to us a door for the word, to speak the mystery of Christ, for which I am also in chains, that I may make it manifest, as I ought to speak.
He also encouraged the Colossians in their ministry, saying,
Walk in wisdom toward those who are outside, redeeming the time. Let your speech always be with grace, seasoned with salt, that you may know how you ought to answer each one. (Colossians 4:5-6, emphasis mine)
It was not Paul's style to come into a city, get on a soapbox, and start preaching at people. The Spirit always led him to where he was supposed to be; and once there, he waited for an effective opportunity to share the Gospel. He prayed and received the Spirit's leading and power everywhere he went, and none of us can deny that his was an empowered ministry.
We learn from both Jesus and Paul something very important about the work of God—it is only effective when it is empowered and directed by the Holy Spirit.
---
Lloyd Pulley is the Senior Pastor of Calvary Chapel Old Bridge (CCOB) in Old Bridge, New Jersey. He is currently heard daily on Bridging the Gap, the radio-teaching ministry of CCOB, which airs worldwide via
www.bridgegap.org
, and on other stations throughout the US and abroad. Pastor Lloyd is the author of three books,
Walk in Love: Following God's Plan for Marriage
,
Patient Evangelism: Reaching the Multitudes One at a Time
, and
Under His Influence: Yielding to the Work of the Holy Spirit
.