5 Biblical Reasons to Be Kind to Those with Differing Views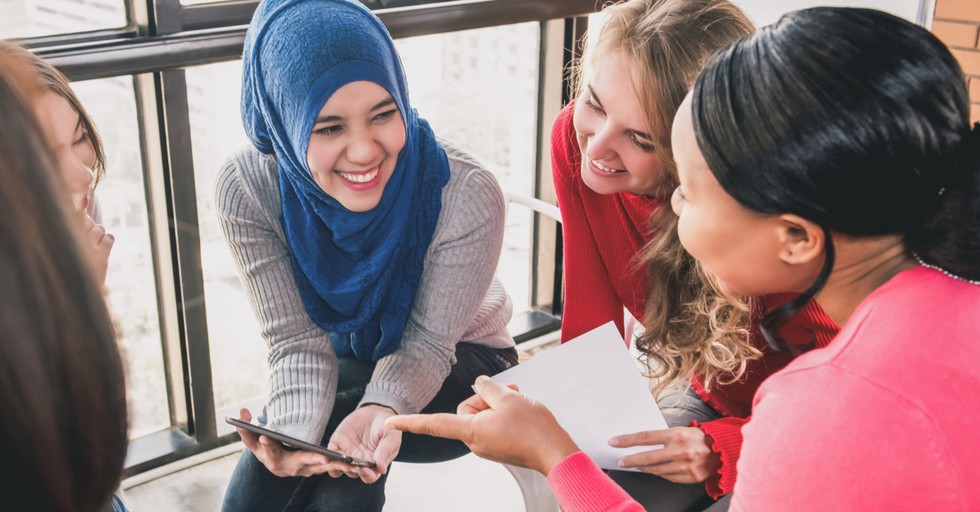 There is no doubt about it, we live in a politically polarized world. The headlines evoke strong hardline opinions, social media creates space for our most dogmatic selves to emerge, and diversity of thought is a challenge for most of us.
As Christ-followers how are we supposed to approach those with views different from our own?
It can be easy, especially on the wild west of the internet, to sidestep kindness in favor of touting our beliefs in a less-than-gracious way. It can be hard to not be those who make our own justice in the marketplace of ideas, feeling we have to fight for what we feel is right at all costs.
Passion can cloud our thinking and make us feel harsh and unapproachable to those who are different from ourselves.
How can we grow as Christ-followers without extending kindness?
How can we learn without being willing to listen first?
Love only grows when empathy is a part of our toolbox. To connect with others, they first need to feel safe and heard in our presence. Creating safe spaces for diversity takes effort, self-control, empathy, and mostly a heart of love for all humanity.
Here are five biblical truths to help you grow the skill of showing kindness:
Photo Credit: ©GettyImages/Kritchanut