Blind Faith? 6 Reasons We Can Trust a God We Can't See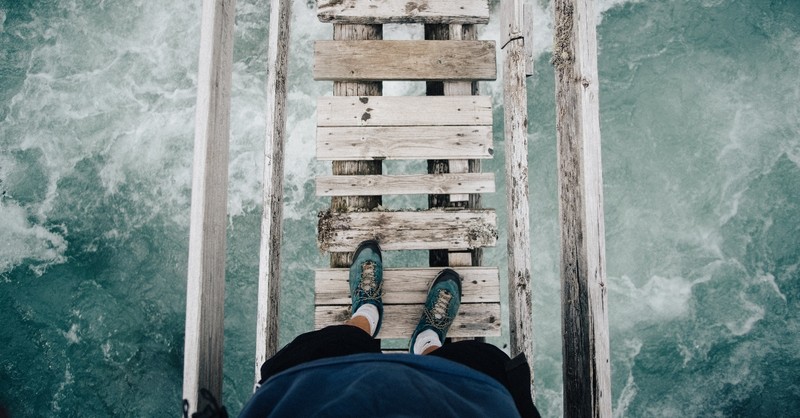 "Now faith is confidence in what we hope for and assurance about what we do not see" (Hebrews 11:1).
We all exercise faith, whether we are trusting a chair to take our weight or believing that the pilot or driver will safely get us to our destination. Are people expected to have faith in a God they cannot see and without any evidence?
There is a difference between faith and blind faith. Blind faith is having a belief that is not rooted in true understanding. The Christian faith is evidence-based faith founded on truth and reality. Here are six reasons why we can trust in a God who we cannot see:
1. Jesus Christ Came into the World
"The Word became flesh and made his dwelling among us. We have seen his glory, the glory of the one and only Son, who came from the Father, full of grace and truth" (John 1:14).
Jesus can be trusted as He partook of our humanity and came "full of grace and truth" (John 1:14). God became flesh and entered into our world in the person of Jesus Christ. Christ has been with God the Father always; they have always existed. When Jesus took on flesh, He became like us and knows what it is like to be fully human. He experienced our temptations and endured death which separated Him from His Father as He carried the weight of our sin upon Himself.
We can trust that He understands us and knows what we are going through. We can trust that He will never leave us nor forsake us (Deuteronomy 31:6). He is a God of relationship (as displayed in the union between one God in three distinct persons: Father, Son and Spirit) and He has been involved in the lives of His people since the very beginning.
2. God Is Faithful in Keeping His Promises
"The Lord is not slow in keeping his promise, as some understand slowness. Instead he is patient with you, not wanting anyone to perish, but everyone to come to repentance" (2 Peter 3:9).
Throughout the scriptures we can see that God kept His promises. He promised to never flood the earth again like He did during Noah's lifetime. He promised that Abraham would have a son despite his old age and that his offspring would fill the earth. He promised to deliver His people from slavery.
The promises of God can be trusted. They were fulfilled then, and we can have confidence that they are true now as He is unchanging. We have the hope of the promise that Jesus will return (Matthew 24:44). There is the promise of everlasting life for those who trust in Him and turn from sin, but an alternative for those who deny Him and do not want Him in their life, which is an eternal separation from God. We need to take God's promises seriously.
3. We Have the Word of God and the Holy Spirit to Guide Us
"Whom have I in heaven but you? And earth has nothing I desire besides you. My flesh and my heart may fail, but God is the strength of my heart and my portion forever" (Psalm 73:25-26).
When Jesus went to be with His Father once again after the resurrection, He promised the Holy Spirit to be with His followers. He did not leave them to try and figure things out like some sort of cryptic crossword. God has revealed Himself to us through the Bible and also by the power of His Spirit. God dwells inside every believer by the power of His Spirit and brings us to a deeper understanding of Himself.
Everything that we need to get through life is given to us fully in Jesus. As we come to know Him more, our trust in Him will grow. We will realize there is no one apart from Him in whom we can have full confidence. He will never leave us, despite the amount of times that we fall short.
4. Jesus Calls Us Blessed When We Believe and Do Not See
"Then Jesus told him, 'Because you have seen me, you have believed; blessed are those who have not seen and yet have believed'" (John 20:29).
After Jesus rose from the dead, He appeared to His disciples. The disciple Thomas was not with them at the time and only heard what the other disciples had seen. His reaction was understandable: "Unless I see the nail marks in his hands and put my finger where the nails were, and put my hand into his side, I will not believe" (John 20:25).
He wanted proof. A week later Jesus came to the disciples again and Thomas was with them this time. Jesus said, "Put your finger here; see my hands. Reach out your hand and put it into my side. Stop doubting and believe" (John 20:27). Thomas' reaction was once again understandable: "My Lord and my God!" (John 20:28).
When Thomas felt the scars on Christ's resurrected body, he could not deny who Jesus was - his Lord and God! We may ache for proof like Thomas and long for Jesus to just show up visibly. But Jesus said that we are blessed when we do not see these things. We can be certain that even if there were miracle after miracle performed, it would not be enough to convince everyone. By seeing Jesus heal and do various miracles, it still did not stop Him from being crucified or silence the doubters. Yet it did not stop the rise of the early church exploding based on the eyewitness accounts of those early disciples and it continues to hold true for believers around the world today, over 2,000 years later.
5. Faith and Reason Go Together
"Faith comes from hearing the message, and the message is heard through the word of Christ" (Romans 10:17).
There is solid evidence of the life, death and resurrection of Jesus Christ. The eyewitness accounts found in the Bible and the ongoing witness of Christians across the centuries who trusted in Jesus show that this is not a case of blind faith. Reason and wisdom are held up throughout Scripture.
In Proverbs 3:13 we are blessed when we find wisdom and understanding and in James 1:5, we are to ask God for wisdom when we are lacking it. Moreover, sharing the gospel does involve reason. In the New Testament, the apostle Paul reasoned, as did Stephen and Peter. They all used persuasion to talk about Jesus and his resurrection.
6. The Transformation of Countless Lives Because of the Gospel
"This is the disciple who testifies to these things and who wrote them down. We know that his testimony is true. Jesus did many other things as well. If every one of them were written down, I suppose that even the whole world would not have room for the books that would be written" (John 21:24-25).
There is genuine transformation in the lives of people from all walks of life who have encountered the good news of Jesus. As well as the facts of the gospel, it is a faith that can be experienced regardless of our background, social status, race, gender, history and more. At times, this might look very dramatic and for others, it is a process over time that has brought them on a journey to place their life into the nail-scarred hands of a God who loves them.
Photo credit: Unsplash/Benjamin Davies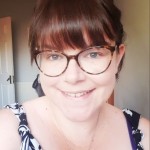 Ruth Clemence is a wife, mom, writer and award-winning blogger based in Cardiff, Wales. Read more at: ruthclemence.com.