Can Anyone Really Be 'Above Reproach?'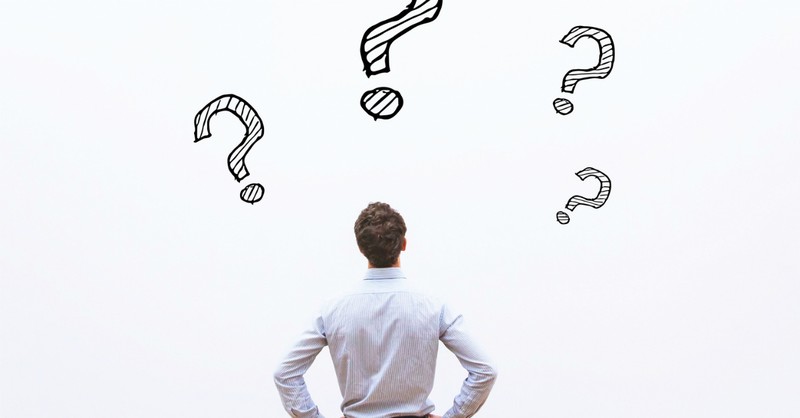 If you're involved in a church in some way, you may have heard the word reproach mentioned in passing. Maybe you didn't give the word much thought. But it usually comes up when new leaders are being considered for positions within the church.
We hear within the Christian community that church leaders, or deacons, should be 'above reproach.' What exactly does that even mean?
What Does Above Reproach Mean?
The definition for reproach according to Miriam Webster's dictionary is an expression of rebuke or disapproval (to express disappointment in or displeasure with (a person) for conduct that is blameworthy or in need of amendment).
Basically, reproach means to discredit, disgrace, or disapprove.
To be 'above reproach' would mean a person is blameless.
John Calvin offers a helpful distinction between the "ordinary vices" that are found in all men, even in those of the highest character and those sins that give a man a "disgraceful name" and stain his reputation. To be "above reproach" does not mean sinless perfection, but rather a life of honor and integrity.
Where in the Bible Are Christians Called to Be Above Reproach?
One scripture where this comes from is found in 1 Timothy 3:1-7:
Here is a trustworthy saying: Whoever aspires to be an overseer desires a noble task. Now the overseer is to be above reproach, faithful to his wife, temperate, self-controlled, respectable, hospitable, able to teach, not given to drunkenness, not violent but gentle, not quarrelsome, not a lover of money. He must manage his own family well and see that his children obey him, and he must do so in a manner worthy of full respect. (If anyone does not know how to manage his own family, how can he take care of God's church?) He must not be a recent convert, or he may become conceited and fall under the same judgment as the devil. He must also have a good reputation with outsiders, so that he will not fall into disgrace and into the devil's trap.
Often this scripture is the standard for appointing church leaders, deacons, and elders. A similar scripture is found in Titus 1:5-9:
The reason I left you in Crete was that you might put in order what was left unfinished and appoint elders in every town, as I directed you. An elder must be blameless, faithful to his wife, a man whose children believe and are not open to the charge of being wild and disobedient. Since an overseer manages God's household, he must be blameless – not overbearing, not quick-tempered, not given to drunkenness, not violent, not pursuing dishonest gain. Rather, he must be hospitable, one who loves what is good, who is self-controlled, upright, holy, and disciplined. He must hold firmly to the trustworthy message as it has been taught, so that he can encourage others by sound doctrine and refute those who oppose it.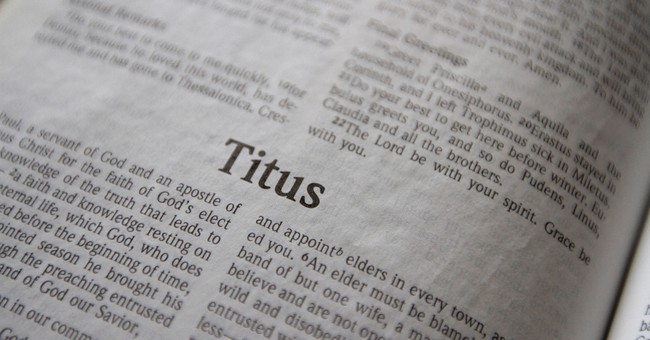 Photo Credit: ©SparrowStock
Being above reproach is is a high standard for Christians (or anybody to be honest).
This command excludes some from leadership positions in ministry who may have made mistakes early in life or have been divorced. Even though they may have an incredible relationship with God, they're unable to serve in leadership positions in some churches due to this high standard.
In all honesty, it seems unfair. God has worked miraculously in the lives of many people. It seems a shame those strong Christians with a deep love for God, are not allowed to hold positions of leadership in some church bodies.
We all make mistakes in life but especially in our youth. We may have married someone we shouldn't have and were unable to make it work. Is it right that this person who made a mistake early in life is considered unfit to be a leader or deacon?
We're all human and imperfect. If a person thinks they're without any faults, then they have at least one problem: pride.
Nobody is perfect or without sin.
We may find someone 'above reproach' by our standards because we can't see inside another person's mind or spirit to see who they really are or what they may be dealing with in their personal lives. God sees the heart and knows our every thought.
Truth is, those in leadership roles in many churches, have unseen issues in their lives. Just because they have a good reputation in the community doesn't mean they're blameless. Some people are good at covering up bad behavior, so others are unaware.
How Christians Can Live Above Reproach Today
Christians are filled with the Holy Spirit. He convicts us when we're in the wrong. He guides us to do the right things in God's sight. He teaches us so we will grow more like Jesus.
Unfortunately, the same way we make mistakes in our younger years, we also make mistakes in our spiritual youth.
We're just learning to follow the guidance of the Holy Spirit and sometimes fail. We teeter between flesh and spirit trying to find our way. We act impulsively out of flesh at times and then later feel the conviction of the Holy Spirit showing us the error of our ways.
We will eventually learn not to repeat the mistake by yielding ourselves to God and listening to the Holy Spirit.
Spiritual maturity takes quite a while to achieve. Even some older Christians are not spiritually mature. They are little spiritual children walking around the earth in aged bodies.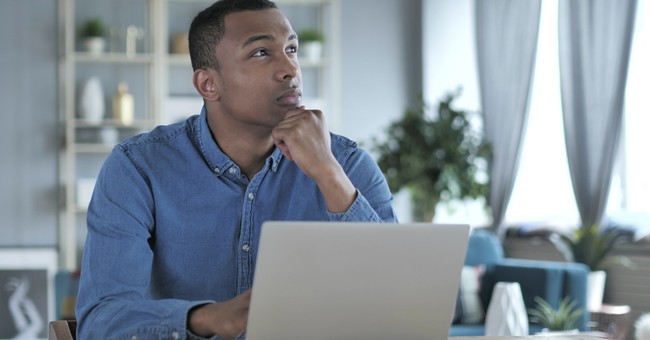 Photo Credit: ©GettyImages/yourstockbank
However, with the power of the Holy Spirit within us, we can strive to be above reproach. Here are a few ways we can make those efforts:
1. Honor God with our lives.
Do you not know that your bodies are temples of the Holy Spirit, who is in you, whom you have received from God? You are not your own; you were bought at a price. Therefore, honor God with your bodies. 1 Corinthians 6:19-20
2. Forgive others even when it's impossible to forget.
Bear with each other and forgive one another if any of you has a grievance against someone. Forgive as the Lord forgave you. Colossians 3:13
3. Love others the way God has asked us to love others – as He does.
A new command I give you: Love one another. As I have loved you, so you must love one another. John 13:34
Within our own strength, we will struggle to be blameless. We're human and imperfect. We mess up. But when we do, we should seek forgiveness and admit the wrong. Then make valiant efforts to make things right.
God, in His great goodness, shows us grace upon grace, and mercy beyond our comprehension. His forgiveness – a soothing balm to our souls.
Out of his fullness we have all received grace in place of grace already given. John 1:16
Who is truly blameless?
Jesus.
Such a high priest truly meets our need –one who is holy, blameless, pure, set apart from sinners, exalted above the heavens. Unlike the other high priests, he does not need to offer sacrifices day after day, first for his own sins, and then for the sins of the people. He sacrificed for their sins once for all when he offered himself. Hebrews 7:26-27
Photo Credit: ©GettyImages/Anyaberkut
---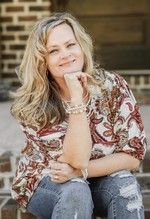 Melinda Eye Cooper grew up in the Missouri Ozarks but lives near Nashville, Tennessee. She and her husband have three sons, two daughters-in-law, and three beautiful granddaughters – and a spunky dog named Lincoln!
Melinda writes articles and devotions. She also writes fiction and is currently working on a middle-grade fantasy novel. She grew up in a large family, and many of her devotions and stories are inspired from her childhood.
Visit her website here. You can follow her on Facebook here or Instagram here.
---
This article is part of our larger resource library of popular Bible verse phrases and quotes. We want to provide easy to read articles that answer your questions about the meaning, origin, and history of specific verses within Scripture's context. It is our hope that these will help you better understand the meaning and purpose of God's Word in relation to your life today.
"Be Still and Know that I Am God"
"Pray Without Ceasing"
"Fearfully and Wonderfully Made"
"All Things Work Together for Good"
"Do Not Fear"
Listen to our Daily Bible Verse Podcast Now!
The views and opinions expressed in this podcast are those of the speakers and do not necessarily reflect the views or positions of Salem Web Network and Salem Media Group.