Can I Actually 'Hate the Sin but Love the Sinner?'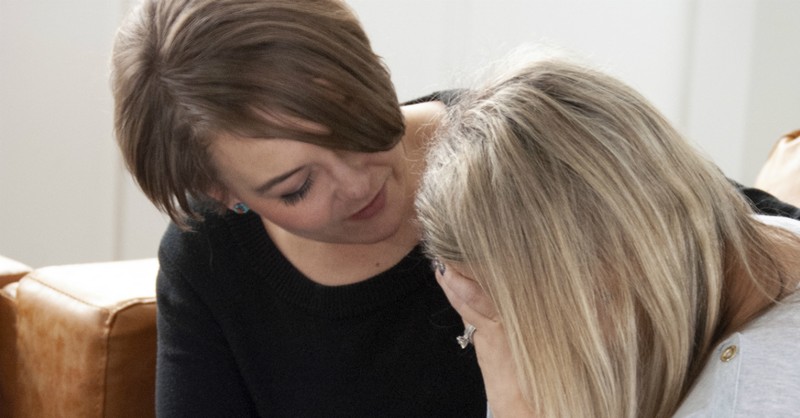 As Christians, whether we grew up in a Christian household or not, we probably have heard the phrase, "Love the sinner, hate the sin," at least more than once. It has popped into popular media, and so no matter what our background, we would have a familiarity with this mantra.
This phrase sounds easy on paper, but we know sin to be a horribly corrupting entity that destroys lives, wreaks havocs, and tears families, friends, and nations apart.
At the same time, we know that Christians cannot (or at least, should not) hate another human being. No matter what they have done, we know that God's grace can redeem anyone and that if Paul, who considered himself to be the worst sinner (1 Timothy 1:15), then anyone can find redemption in Christ.
With that said, we can find it difficult to put this phrase into practice.
For instance, we may have a friend or relative who continues to sin, in spite of the consequences of that sin. Maybe someone continues to watch pornography when they know that it is ripping apart their marriage and their family.
So does Scripture preach the message, "Hate the sin, but love the sinner?" Or has our own culture created this phrase to sound just biblical enough?
In this article, we'll dive into the origin of this phrase, what Scripture says about loving others, what Scripture says about hating sin, and why it's important that we make these distinctions.
Let's jump in.
The Origin of the Phrase "Love the Sinner, Hate the Sin"
The exact phrase does not appear in the Bible, so where does this phrase come from?
We can trace a form of it from St. Augustine's writings when he said, "Cum dilectione hominum et odio vitiorum" which means "With love to mankind and hatred of sin."
The phrase slowly traced its way throughout history and got its fame once again when it appeared in Gandhi's autobiography.
Although we do revere Augustine to be a saint on fire for Jesus, no human is without error. So did Augustine make a false judgment when he wrote this phrase?
Some Christians do believe that we should retire this phrase, as this quote tends to downplay the insidious nature of sin. It can potentially make us forget about how much our sin has caused us to stray away from God, and how great the cost of the cross bridged that gap between ourselves and a very holy God.
Let's analyze some passages in Scripture which talk about the hatred of sin and the love for our neighbor and how we can, in some way, reconcile Augustine's phrase.
What Does Scripture Say about Hating Sin?
Psalm 97:10 "O you who love the Lord, hate evil! He preserves the lives of his saints; he delivers them from the hand of the wicked."
If we love God and we love good, we should, logically, hate sin and evil. It runs contrary to our beliefs. Sin rips apart, destroys, causes chaos, and runs antithetical to the Chrisitan message. So we should hate it.
Proverbs 6:16-19 "There are six things that the Lord hates, seven that are an abomination to him: haughty eyes, a lying tongue, and hands that shed innocent blood, a heart that devises wicked plans, feet that make haste to run to evil, a false witness who breathes out lies, and one who sows discord among brothers."
God very clearly detests sin. This passage in Proverbs gives us a whole list of items that he despises in particular. Pride, lies, murder, and more rebels against God's plan for Shalom for mankind, Shalom meaning how everything is meant to be before sin stepped into the picture.
Jude 1:23 "Save others by snatching them out of the fire; to others show mercy with fear, hating even the garment stained by the flesh."
We should want to have a desire to pull people away from sin.
If we find a brother sinning, we should do everything in our power to "snatch" them out of the fire. We should delight in no part of sin. Not even something slightly tainted by it. The devil likes to grab footholds.
And even a little bit can set fire to a whole lot.
1 John 1:6 "If we say we have fellowship with him while we walk in darkness, we lie and do not practice the truth."
Christians walk the walk. If we claim to follow Jesus, we should abhor sin. We should submit ourselves daily to the Lord and ask him to keep us from the path of temptation.
For more verses on hating sin, check out this article here.
Scripture makes it clear that we should hate sin, but what about the sinner? Should we love them?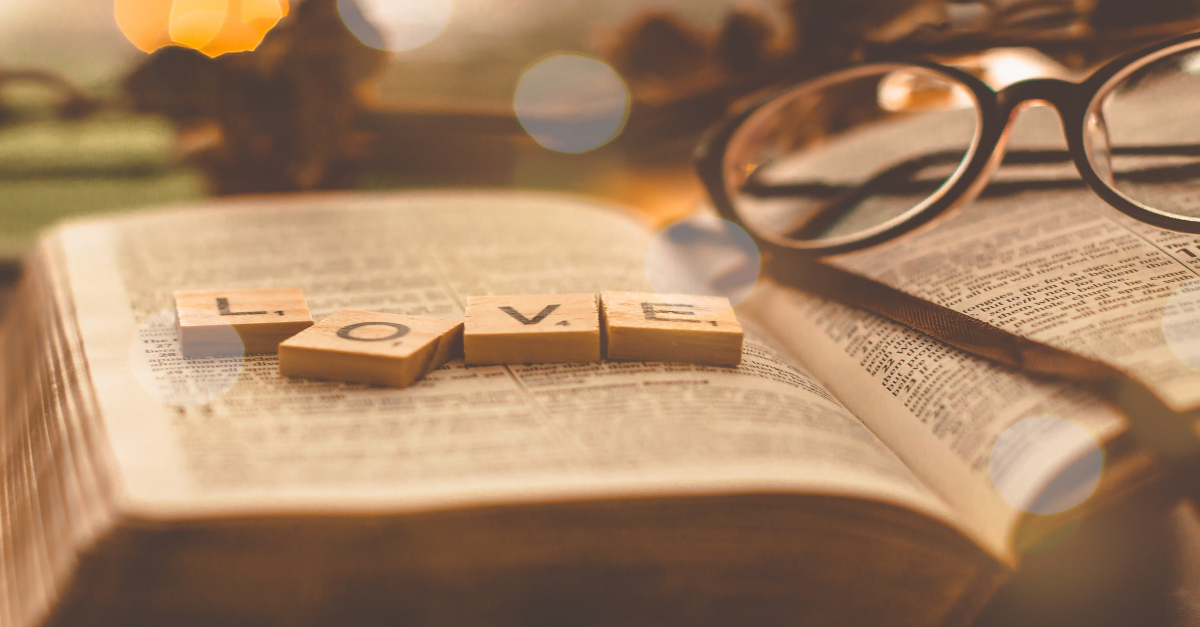 Photo Credit: ©Unsplash
What Does Scripture Say about Loving Our Enemies?
"Whoa, whoa, Hope," you may say, "I didn't say anything about enemies. I have a friend who has gone astray."
True, but sin does come from the Enemy. We may have a Christian friend who continues to sin or a non-Christian friend who has recently fallen into temptation. No matter what the case, as Christians, we do fight against sin.
And as we may recall, when we fall into temptation, we often will fight those who will try to pull us out of it. We may, whilst in sin, consider them to be our enemies. With this in mind, let's analyze some verses that talk about loving our enemies.
Matthew 5:44 "But I say to you, Love your enemies and pray for those who persecute you."
Jesus makes it very clear in these verses that we should love our enemies, even when they go as far as to persecute us.
Romans 5:8 "But God shows his love for us in that while we were still sinners, Christ died for us."
God chose to love us even when we were neck-deep in sin. As Christians, we seek to be more like Christ every day. If God loves us, then we should seek to love others.
1 John 4:8 "Anyone who does not love does not know God, because God is love."
This verse makes it abundantly clear that we should love. God loves, and if we know God in a personal way (not just facts about him) then we should love in return.
For more verses on loving your enemies, check out this article here.
And for more verses specifically on the subject of, "Love the sinner, hate the sin," check out this article here.
So how do we reconcile these two things that seem to be at odds with each other.
How Do We Love the Sinner and Hate the Sin?
At first glance, these two actions seem to be mutually exclusive. But we cannot love someone unless we understand the gravity of sin.
Allow me to explain. We cannot comprehend God's love for us unless we understand the great cost at which we received his love. When we understand how far our sin divided us from him and what an excruciating price he had to pay to bring us back to him, we cannot help but hate sin. We cannot help but hate the very thing we chose to drive us away from God.
Then we come into a reconciled relationship with God, hoping to become more like him every day. In doing so, we find ourselves bearing fruit and growing more loving over time.
This means, when we see another human being, we cannot help but love and care for them. We cannot help but want to show them the hope that we have and pull them away from the fire.
So yes, we can simultaneously abhor sin and love sinners. Because we were loved sinners.
Why Does This Matter?
This matters because if we swing to one extreme or another, we lose the Gospel. If we love the sinner, but don't hate the sin, we give them a cheap Gospel. We lose the important parts about the dire nature of sin, the price of eternal punishment, and the insidious nature of temptation.
Conversely, if we hate the sinner, and hate the sin, we love the Gospel message as well, because God calls us to love everyone. We may drive those away from the Gospel because of our disdain.
The Gospel meets in the middle and necessitates both of these things. It calls us to love everyone and abhor sin.
Photo Credit: ©Sparrowstock
---
Hope Bolinger is an acquisitions editor at End Game Press, and the author of almost 30 books. More than 1500 of her works have been featured in various publications. Check out her books at hopebolinger.com for clean books in most genres, great for adults and kids.
LISTEN: Being Complete in Jesus (Understanding Matthew 5:21-48)
Hearing Jesus is a devotional journey through the gospels, where we explore the teachings of Jesus chapter by chapter. If you're seeking to live a life that reflects God's, this podcast is for you.
The views and opinions expressed in this podcast are those of the speakers and do not necessarily reflect the views or positions of Salem Web Network and Salem Media Group.
WATCH: 10 Sins Christians Downplay (and Why They're So Destructive)
Stock Footage & Music Courtesy of Soundstripe.com Thumbnail by Getty Images