Change the World: Pray for Preachers
Dr. Paul Dean

2006

11 Dec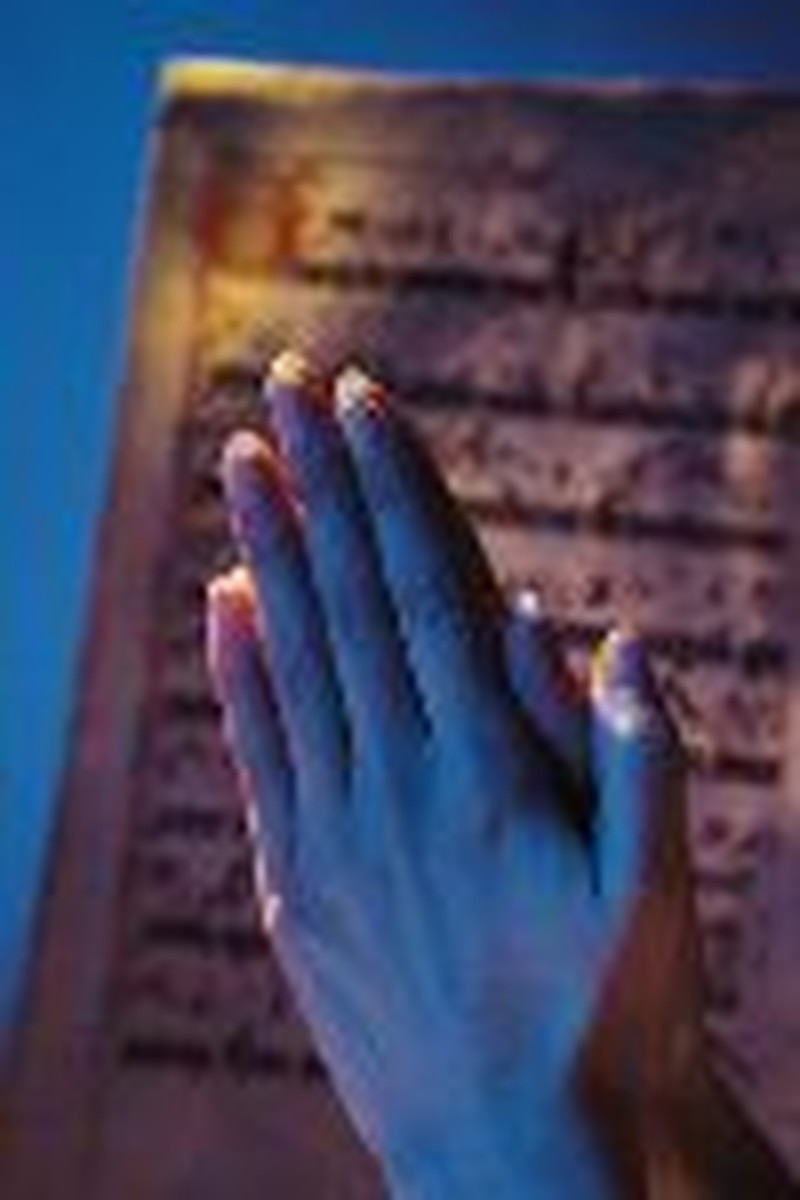 Big name pastors have been in the news lately as is often the case. Unfortunately, Ted Haggard is well known now for tragic reasons. After admitting to allegations of sexual immorality with a homosexual male prostitute, he resigned as pastor of the 14,000 member New Life Church and as president of the National Association of Evangelicals.
In a written apology, among other things, Haggard stated that he had struggled with sexual sin most of his adult life. He confessed, "For extended periods of time, I would enjoy victory and rejoice in freedom. Then, from time to time, the dirt that I thought was gone would resurface, and I would find myself thinking thoughts and experiencing desires that were contrary to everything I believe and teach."
Rick Warren has been in the news though not for the same reasons as Haggard. Of course, that doesn't mean the news he's making is all good. From his ecumenical push, to Barack Obama in his pulpit, he's making plenty of controversial headlines.
Just this week, WorldNetDaily reported that Brigitte Gabriel, founder of The American Congress for Truth and a Lebanese-American who wrote "Because They Hate," responded to Warren's statement that Syria is "a moderate country, and the official government rule and position is to not allow any extremism of any kind." She retorted, "Rick Warren can do us all a favor and keep his remarks and opinions to himself. When you don't stand up against and condemn evil, let alone say misrepresented facts about an evil regime, you become an enabler and defender of evil, plain and simple."
Not all pastors are in the news and not all pastors are facing the same kind of trouble. Yet, one thing is certain in the midst of a fallen world: all pastors and gospel preachers need people praying for them. The very progress of the gospel is at stake. Not only is gospel advance hindered when men of God fall or get derailed with other agendas, but the gospel is hindered when men of God lack power and intentionality regarding this high calling.
The Apostle Paul asked the Thessalonian believers to pray for him and his companions in the progress of the gospel. The plain truth is that in God's economy, it is absolutely necessary that we develop the habit of praying for God-called preachers. If we are faithful to pray, we will see fewer men of God fall, get off track, or simply lose heart. And yet, as always, the issue is deeper than that. Other reasons exist as to why we must pray in this regard.
First, in God's economy, it is absolutely necessary that we develop the habit of praying for God-called preachers because only God can cause them to faithfully preach that His word may be effectual. As always, that was Paul's concern: the progress of the gospel. Thus, he said, "Finally, brethren, pray for us, that the word of the Lord may run swiftly and be glorified, just as it is with you (2 Thess. 3:1)."
Note that Paul does not merely pray for gospel advance, but he requests prayer for himself and his gospel companions. God is the One who causes the gospel to spread, but He uses means to accomplish that spread. Part of the means God uses is God-called preachers who live to herald forth the good news of Jesus Christ. Paul knows that those men, as all Christians, need strength from the Lord on a constant basis. Thus, he says, "pray for us."
Now, the purpose in asking for prayer is ultimately "that the word of the Lord may run and be glorified." Paul speaks in word pictures from time to time and has borrowed a metaphor from the Greek games here. He desires that the word of the Lord may have a free course. The picture is that of running freely over the course of a race with power and speed to the finish.
The picture is completed with Paul's desire that the word be glorified, that is, crowned with glory. The winner of the race was adorned with a wreath (crown) of glory. The word of God, as it runs, is adorned with glory. As the word is proclaimed with power and freedom, the hearts and lives of people are changed. That change is the crown of glory. The word of God is crowned with glory as it is made effectual and reflected in the lives of men.
Paul's hope is that the word of God will run the race and be crowned with glory "just as it is with you." The word had been made effectual in the lives of the Thessalonians and that reality had been noised abroad. Paul put it this way:
"And you became followers of us and of the Lord, having received the word in much affliction, with joy of the Holy Spirit, so that you became examples to all in Macedonia and Achaia who believe. For from you the word of the Lord has sounded forth, not only in Macedonia and Achaia, but also in every place. Your faith toward God has gone out, so that we do not need to say anything. For they themselves declare concerning us what manner of entry we had to you, and how you turned to God from idols to serve the living and true God, and to wait for His Son from heaven, whom He raised from the dead, even Jesus who delivers us from the wrath to come." (1 Thes. 1:6-10)
Through prayer, we can be part of what God is doing to cause His word to run and be crowned with glory. Prayer must be our constant companion. Spurgeon explains it this way: "Prayer pulls the rope down below and the great bell rings above in the ears of God. Some scarcely stir the bell, for they pray so languidly; others give only an occasional jerk at the rope. But he who communicates with heaven is the man who grasps the rope boldly and pulls continuously with all his might."
Second, in God's economy, it is absolutely necessary that we develop the habit of praying for God-called preachers because only God can deliver them from unreasonable and wicked men who seek to destroy. If the word was going to run by way of Paul's proclamation, those obstacles which hindered him and his co-laborers would have to be removed. The gospel and those who proclaim it will be met regularly with opposition. The Lord must overcome that opposition as He is the only One who has such power. Thus, Paul requests prayer, "that we may be delivered from unreasonable and wicked men; for not all have faith (v. 2)."
Paul had been plagued by false teachers, opponents, and enemies of the cross throughout his ministry. The particular reference here is to opposition from the Jews in Corinth (Acts 18:5-6). Paul needs rescue or deliverance from unreasonable and wicked men. The word unreasonable refers to being "out of place." These men were out of place with their claim. They did in fact claim to know God, but, they were out of place, wicked, and did not have saving faith. Paul's point is that not all have saving faith and that not all who claim to have faith actually do. These Jews claimed to know God but they were bound in self-righteousness and far from Him. They opposed Paul at every turn as he preached what they considered to be a blasphemous message. Only God could deliver Paul from such difficult circumstances.
Ultimately, because the very progress of the gospel is at stake, Christians must pray. Samuel Chadwick pointed out, "The one concern of the devil is to keep Christians from praying. He fears nothing from prayerless studies, prayerless work and prayerless religion. He laughs at our toil, mocks at our wisdom, but he trembles when we pray." We must pray for those who are raised up to preach the gospel. Of course, that includes all Christians, but, some men have a special call upon their lives in this area. But, even those men are simply men. That means they have no spiritual power in themselves. Further, they have no power to save. If they are going to be used in a powerful way, God must work in them and through them.
Third, in God's economy, it is absolutely necessary that we develop the habit of praying for God-called preachers because only God has effectual power when the progress of the gospel is at stake. The progress of the gospel is in jeopardy when left in the hands of unfaithful men. As noted, only God can cause preachers to be faithful. Additionally, the progress of the gospel is in jeopardy when assaulted by the actions of wicked men. As noted, only God can deliver His preachers from assault. That is why prayer on their behalf is so critical: the very advance of the gospel is at stake.
Only God knows what gospel fires will be kindled by faithful saints when they fan the flickering flames with heart-felt prayer for God's preachers. You may be one of those saints. Think about this massive declaration from Andrew Murray: "The man who mobilizes the Christian church to pray will make the greatest contribution to world evangelization in history." You may be that man, woman, boy, or girl. You may think you cannot do much, but you can pray, and in so doing, hold men up that the gospel might be held out.
---
See also the latest entries on  Dr. Dean's blog.
---
Sign up free for "Christian News and Views," a weekly e-mail newsletter highlighting relevant news stories affecting Christians. An editorial by Dr. Dean is included as well as a link to his comments on selected stories. The e-newsletter goes out each Friday and is sponsored by "Calling for Truth," a daily, live, call-in radio program co-hosted by Dr. Dean and Kevin Boling. Simply e-mail    pauldeanjr@juno.com to receive your first issue this Friday.