Changed Lives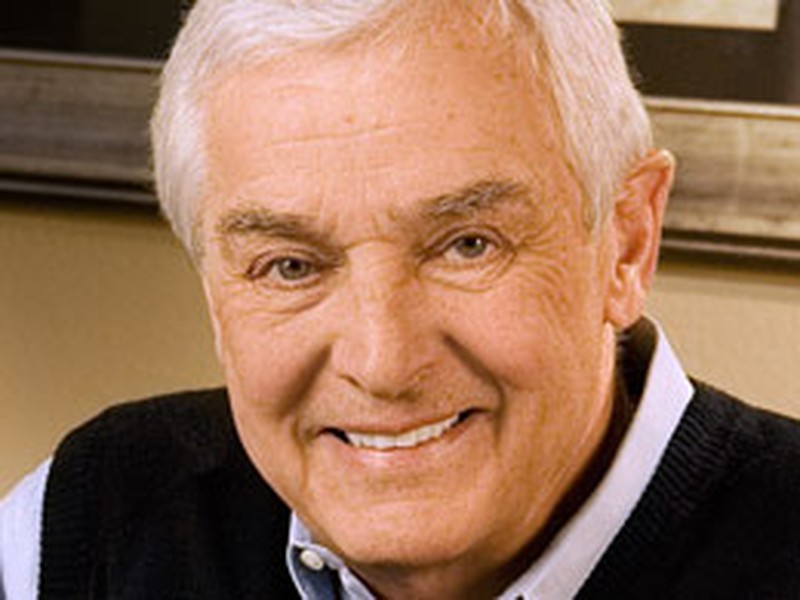 Skeptics dismiss the Book of Revelation as mere myth. New Agers call it symbolism, and atheists call it meaningless fiction. But for Christians, the Book of Revelation is a blueprint of the days ahead. Within the pages of this special book, believers can find the hope and encouragement necessary to live with purpose in today's chaotic world.
For a Turning Point listener named Pat, Dr. Jeremiah's series Escape the Coming Night prompted a major turning point. Pat began his walk with Christ after learning what eternity would be like without Him.
At The Right Time
I attended Catholic Church every Sunday with my family until I was in my twenties. I didn't stop going to church because I didn't like it. The real reason was that I had started drinking. It was hard to go anywhere when you were as hung-over as I usually was.
I got married, but that didn't really change me. We had three children, and that didn't change me much either. I felt like my life was going nowhere—fast. One day, I was driving home from work. As always, I flipped my car radio on to my favorite rock music station. But on this particular day, I felt suddenly bored with it. I turned the dial, looking for something else. I turned the dial again and again, not exactly sure of what I was looking for. I stopped when I heard two men talking about money. I listened closely because I had recently filed bankruptcy. I was surprised when I heard them say that God has a plan for your money. I had never heard that before. That's when I realized that I knew what the Catholic Church had to say, but I didn't know much about the Bible.
I kept listening to that Christian station until I got home. The next day, I tuned in again to that station and found Turning Point. Dr. Jeremiah was teaching on the Book of Revelation. Every day, I listened to Turning Point to learn more. One morning, Dr. Jeremiah said that if I died without Jesus as my Savior, I would spend eternity in hell. Well, I wasn't ready to hear that, so I just kept driving. I put it out of my mind. But not for long—a week later, Dr. Jeremiah said the same thing again. I still didn't feel ready to accept Christ, but God knew it was the right time for me.
I pulled into the parking lot at my work. I had a few minutes left before I had to go inside. I sat in my car and considered all the chances I took each day by driving my little car to work. I heard Dr. Jeremiah's words again and again, "If you die without Jesus as your Savior, you will spend eternity in hell separated from the love of God." I heard his words over and over in my mind, like the ringing of a gong.
I got out of my car with those words ringing through my head. I walked to the time clock. Gong, gong, gong. I walked to my machine in the cabinet factory. Gong, gong, gong. The buzzer blew to begin work. I reached over and turned on my machine. And right then, in front of that noisy machine, on the factory floor, I bowed my head and came to peace with God.
Now I have the assurance of my salvation. My life has been wonderfully transformed because I was forced to think about my future before it was too late. I thank God for the ministry of Turning Point. My life was touched at just the right time by the Escape the Coming Night series.
Pat Miller listens to Turning Pointon WBGW, Fort Branch, Indiana.
If you have never studied the Book of Revelation, or if you want to brush up on your knowledge of prophecy, you won't want to miss Dr. Jeremiah's teachings in the Book of Revelation. Join thousands of others for this life-changing series, Escape the Coming Night, on the radio beginning July 10, 2001. Like Pat, we trust your life will be touched—and changed—by this glimpse into your bright future.