5 Cheap Ways to Encourage Others by Their Love Language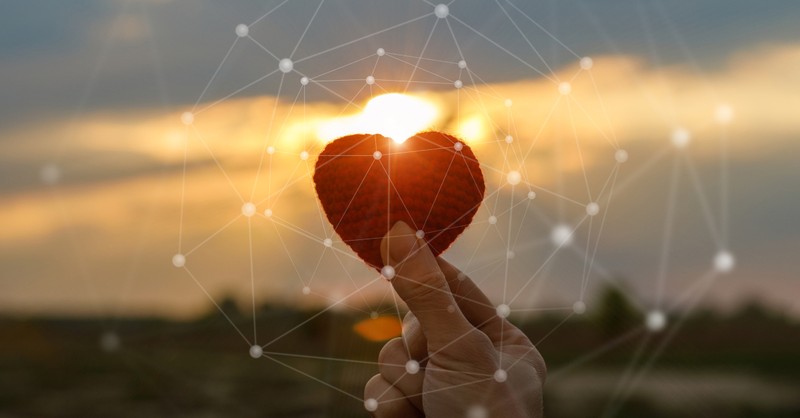 As you look at the state of the world around us, you might be feeling the twinge in your heart to be generous, but your wallet is lacking in matching your enthusiasm.
The Bible calls us to "… encourage one another and build each other up" (1 Thess. 5:11a). It shows the generous heart of God to be intentionally showing love to one another. But showering one another with love doesn't have to be expensive.
You can exercise some new ideas that couple with the heart of love languages to bless those around you.
It is not the amount of money that is spent, rather the authentic and intentional desire to help someone feel seen, understood, and loved.
Here are 6 ideas of ways to encourage those around you, even if you're broke.
1. Words of Affirmation: Hand-Written Letters
The art of letter writing has become a lost beauty, but perhaps you can give it revived life.
Especially for those who have the love language of words of affirmation, receiving a letter likely will be a cherished and saved item. Instead of picking out a card and simply signing your name, elaborate with encouragement, or a shared memory, or even something you admire about them.
Proverbs 7:3 speaks of how words can be written on the tablets of our hearts, and the words you consider and scribe towards someone may in fact be engraved on the tablet of their heart for the rest of their life.
Ask the Lord for words to help encourage them as well, so that the letter is intertwined with His love and your love for them.
Festively add flair by decorating your letter with stickers or fun designs so that they can be displayed on a mantle or a window sill.
Letters serve as something beautiful for generations to come to get a glimpse of what life looked like in a time capsulation of the year. Share your heart to their heart with your earnest expressions.
2. Quality Times: Plan an Activity
For many time is sparse, and therefore is very sacred because of how limited free time can be.
If someone has the love language of quality time, contemplate planning an activity with them, or giving them the gift of being completely present.
Make the decision ahead of time to put away your phone or any other distractions so that they will not have to fight for your attention. Activities do not need to be expensive to be enjoyable.
Often window shopping, a cup of coffee together, or even a walk in the park can be very memorable. Or pretend your on a baking show and make something amazing, or have a cheesy movie marathon.
The person you are wanting to bless will feel important and valued because you chose to take time out specifically for them. If distance makes it more difficult to get together in person, plan to eat a meal with someone over Facetime or Skype.
At first it may feel odd, but after a few minutes you will forget that you are in different places at once. Offer your full self to be present and focused with them.
When we help someone feel valued and important, we help them to feel loved and giving your quality time is a great way to carry that sentiment out.
3. Gifts: Unique, Thoughtful Presents
There are many ways to make or buy unique and memorable gifts that will not cause a strain on your wallet. Homemade gifts can be styled exactly to your hope for someone, whether it is a painted sign, self-fashioned perfume made from essential oils, or even something sewn, cross-stitched, or knitted.
Consider making them a game or cutting out your own puzzle. A fun game idea is to print off pictures of characters from a favorite show and paste them to the cards of a Guess Who game, making a custom and one-of-a-kind Guess Who game with your loved one's favorite show or movie!
The way to someone's heart is often through their stomach. One sweet idea are Hot Cocoa bombs. They're are an easy and fun way to give a twist to hot chocolate. Or maybe ask someone what their favorite sweet treat is and customize a dessert for them all their own.
If you want to purchase a gift consider local vendors, Etsy, or even take a stroll at your local thrift shop. Many local artisans offer quality and beautiful creations at fair prices and you will not only bless the person receiving the item, but the artist as well.
Secondhand shops in the past few years have risen to be more in style than they once were, and there are always gems to find. Perhaps print a picture and place it in a new frame, or find something that reminds you of them or a vivid and beloved memory and tie in the gift with old and new.
Often the most memorable gifts are the ones with the most creative origins.
4. Acts of Service: Serve Them Well
Acts of service is at times are harder love language to recognize, but there are ways to give a gift to someone who feels most loved when they are being assisted or served.
Plan ahead of time a coupon book or list of items that you would like to bless them with. Even leave a few blanks or coupons open to ask them how you could bless them beyond this season.
Perhaps they need help with their lawn, or a room could use a fresh coat of paint, maybe their car could use an oil change. Reflect on what skills you could bless them with, and ask the Lord as well to help you know how you can be the hands and feet of Jesus to that person. Part of being in the body of believers is blessing one another, and when we serve others we are serving the Kingdom.
There is also a great sense of love that comes from a giving and cheerful heart desiring to aid a loved one. Recall as well that not only those we know can use our support, those less fortunate and even strangers at times may need help along the way.
As Hebrews 13:2 shares, "Do not forget to show hospitality to strangers, for by so doing some people have shown hospitality to angels without knowing it." You never know how your kindness may light another candle to bring forth even more light into this dark world.
5. Physical Touch: A Warm Embrace
A warm embrace may be the best medicine for an aching heart this tough season. Do not only embrace them physically, but help them feel your love, support, and genuine affection by being a good listener.
Really hear what people are saying. Embrace them with God's love shining through you.
Even a pat on the hand or back, or tender look can help someone not feel alone. If you have not seen someone in a good amount of time, a hug can feel like the greatest gift in the world.
Even offering a hand upon their shoulder with a word of prayer can offer a rush of encouragement, joy, and Holy love. Embrace your loved ones and help them feel known.
Above all else partner with God in how to simply be a blessing to those around you.
Whether He inspires you to pick up the phone and call an old friend, or ask them out to coffee, do it with your whole heart. Give others and most importantly God your best intentions, and see how He blesses the work you do.
Consider how Jesus turned a few loaves and fishes into a multitude to feed thousands. Partner with Him and see how He can take your genuine hope to help others feel seen, known, loved, and valued and together you will see an abundance of fruit in His name.
Photo Credit: ©GettyImages/Natali_Mis
Cally Logan is an author and US History teacher from Richmond, Virginia. In her free time, she enjoys mentoring youth and spending time in nature. Her book, Hang on in There, Girl! Will be available everywhere on April 1, 2022. Check her out on Instagram and Twitter, @CallyLogan and TikTok Cally_Logan.