Child Sponsorship: Too good to be true?
Margaret Feinberg

Author

Published

Aug 09, 2004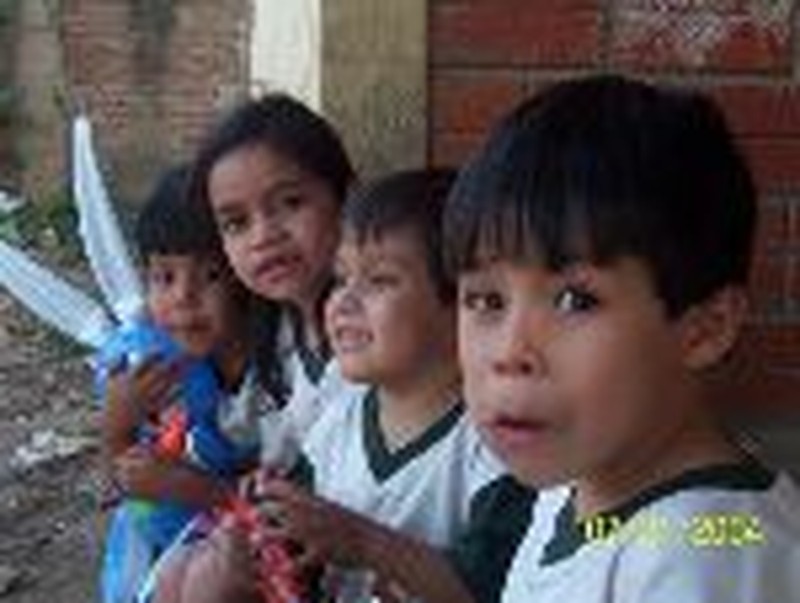 You've heard the ads. You can change a child's life for under a dollar a day. In some ways, it sounds too good to be true. But after a recent trip to Bolivia with Compassion International, I discovered that what's too good to be true is just how far a dollar can go in third world country.
On a recent trip to Santa Cruz, Bolivia, I was invited to visit three of Compassion's Internationals learning centers, where students are both tutored and fed. The sites, sounds and sentiments were the same: the children's quality of life had drastically improved because of the programs.
Founded in 1952, Compassion International allows individuals to sponsor a child for $28 a month – equal to about a half dozen Frappuccinos at Starbucks. In order to maintain its evangelical roots, Compassion International partners with local churches who open, run and maintain the feeding and learning program in their own buildings. Sponsored children are invited to attend the Christian-based learning institute three days a week for four hours a day. In addition to studying and memorizing Scriptures, songs and Biblical truths, the children are fed one to two meals and even given additional tutoring for their schoolwork, if needed.
Each of the learning centers we visited consisted of a main sanctuary – where the church congregation meets on Sundays – and a series of classrooms in a separate building on the property. The cement-walled rooms were packed with small tables and dozens of chairs filled with smiling, wide-eyed children. Curious about the Americans who had traveled so far to visit them, we were just as curious about their lives and the difference the program was making in their lives. They were eager to show off their art projects – which lined the walls – and invite us to draw and play with them. Most of all, they just wanted to be loved.
After visiting the classrooms, we were invited to help serve the children their lunch – which consisted of soup, rice, a small vegetable and small piece of meat. No matter how much food was served to child, the plate was also returned to the kitchen perfectly clean – every morsel of food consumed. I soon learned that for many of the children, the food they received from the program was the only food – besides rice – they ate. Many of the children saved portions of their meal in small bags and plastic bowls to take home to their brothers and sisters. 
One of Compassion's policies is that no more than three children from a single family can be part of the program at a given time. With the majority of families we met having six to eight kids, this left a number of children disadvantaged – they would never be part of the program.
At first, the policy seemed harsh, until a Compassion representative explained that the organization is interested in making a difference in as many of families as possible. If they allowed every child from a few families into the program, then far more families would be entirely left out. With more than one if five people in the world living in abject poverty, 600 million of them children, having at least some of your kids in this type of program can make a huge difference.
The most profound part of the trip was dinner with more than a dozen students who had grown up in Compassion's program. They were now attending college – studying everything from archeology to psychology. To see someone who has grown up in desperate poverty about to graduate from college – because someone on the other side of the globe was willing to send a small check – is not only unforgettable, but compelling.
Knowing what the cost of a cup of coffee can do to change the life of a child makes me want to kick the caffeine habit. I had no idea that a dollar could stretch so far.

---
You can learn more about Compassion International by visiting www.compassion.com

Margaret Feinberg is the author of Twentysomething, God Whispers and Simple Acts of Faith, and is a contributing writer to "Enjoying God," "I Am Relevant," and "Deeper Walk Devotionals Vol. 1 & 2." She has written more than 500 articles for nationally recognized magazines, including Christianity Today, Relevant Magazine, Charisma and New Man. Margaret can be found kayaking, hiking and enjoying the outdoors of Alaska when she is not writing.

Read the excerpt: Twentysomething: Surviving and Thriving in the Real World