Christian Artists Urge America to Keep Its Promise to Africa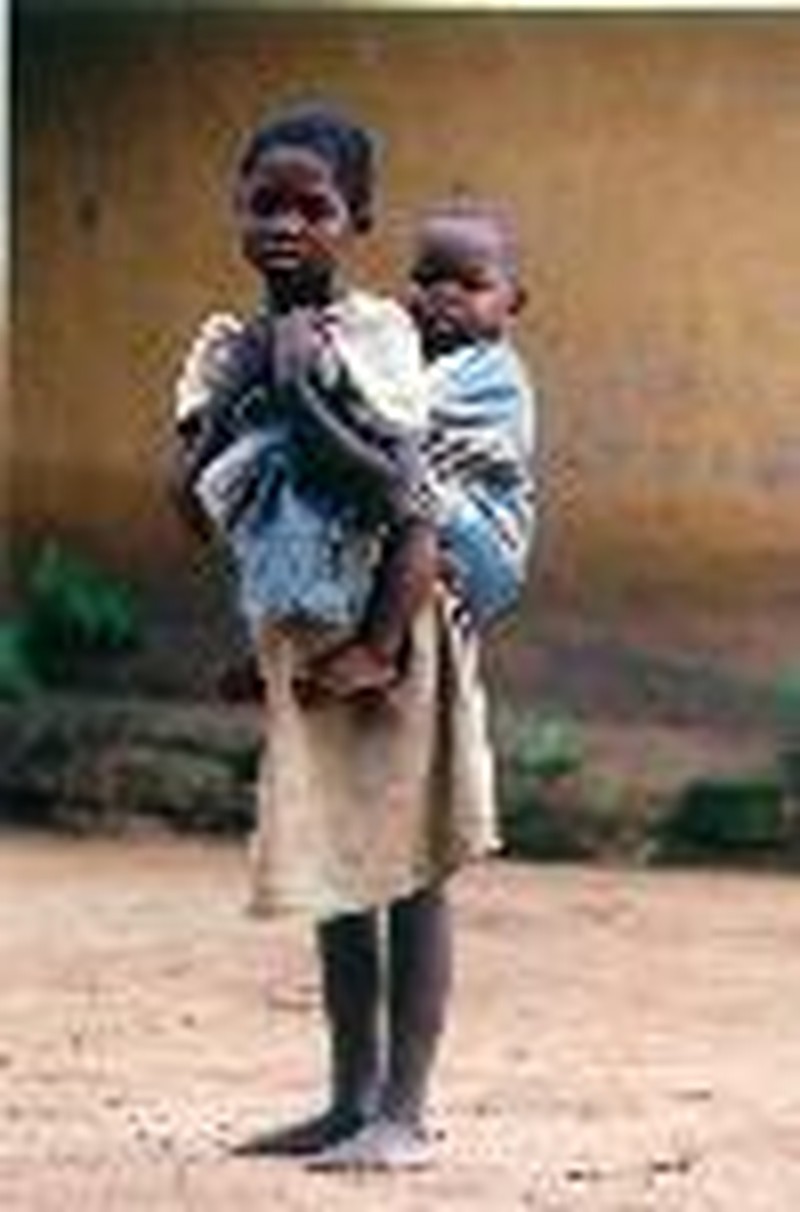 In the middle of a week when President Bush traveled to Africa to promote his AIDS package - and Congress tried to slash dollars from it - a powerful group of Christian artists quietly gathered in Nashville, Tennessee. They came to show support for the President's initiative, and to learn how to educate the public about AIDS and compel their fans to action.
More than 30 artists attended the July 9 summit hosted by Charlie Peacock, including members from bands Sixpence None the Richer, Jars of Clay, Caedmon's Call, dc Talk, Newsboys and Out of the Grey, as well as Steven Curtis Chapman, Kirk Franklin, Bebo Norman and many others.
"There is a wind blowing through this city," said Peacock. "You can't see it. You can't touch it, but you know it's there. It's a slightly different wind - it's not the kind that makes the trees dance. This is a wind that makes the heart dance and makes the mind think. It actually causes human beings to stop and ask the question, 'What does it mean to be human?' It is the wind that brought you here tonight."
Peacock noted that some came to the summit "out of the first breezes - out of curiosity." For other artists, who already are deeply committed to the AIDS cause, Peacock likened the wind to a gale - "because this wind has so penetrated your being and set you alive to the people on the continent of Africa and their crisis." One example is the group Jars of Clay, which recently started Blood:water Mission, an independent non-profit foundation to support and fund grassroots medical facilities in Southern Africa.
The primary functions of Blood:water Mission are to provide direct financial support to African medical facilities, and promote educational, advocational, and awareness of this issue in the United States. Blood:Water Mission will also serve as a bridge between the American Christian church and the HIV/AIDS issue, specifically as it relates to the development of a greater worldview and a growing merciful/compassionate perspective.
Jamie Drummond, executive director of DATA (Bono's advocacy organization), also addressed the artists, encouraging them to take action. "This is not a hopeless cause," said Drummond. "It can be turned around." DATA is an organization that aims to reduce poverty in Africa by raising awareness of the Debt, AIDS, and Trade crisis in Africa, and by suggesting policy changes to tackle these crises.
DATA also aims to raise awareness of the importance of democracy, accountability and transparency in African governance to make sure that assistance for African people goes where it's intended and makes a real difference. It recently launched a national public education campaign, "Keep America's Promise," that will last throughout the summer and fall, until the promises to Africa are delivered and fully funded.


President Bush took steps in that direction July 8-12, as he traveled to Africa to promote the promises he's made through the Millennium Challenge Account and the Emergency Plan for AIDS Relief, committing America to help Africa fight the twin crises of AIDS and poverty. But the U.S. Senate is contemplating a reduction in the funds Bush sought for the Millennium accounts to $1 billion from $1.3 billion, and lawmakers in the House say they are likely to reduce the amount Bush has requested for AIDS.
Drummond says of the proposed funding cuts: "It is deeply disappointing that the House turned away from America's promise to Africa by proposing deep cuts in spending promised to fight AIDS and poverty. We call upon Congress and the President to show real leadership in response to the AIDS emergency, an emergency which President Bush all this week is seeing with his own eyes. The next step taken by the House and Senate, with full support from the President, must be to keep their promise to Africa by fully funding the AIDS initiative without cutting other key lifesaving programs."
Drummond concludes, "While the President is holding the hands of people in Africa, he needs to be forcing the hands of people in Congress. This is what the President has asked for, and now the President and the Congress must work together to make good on their promise by delivering the resources that will save millions of lives. Americans know the difference between promises made and promises kept-real leadership means keeping your promise."
Africa has been hit harder by HIV/AIDS than any other region of the world. Over 17 million Africans have died from AIDS, and another 28.1 million are infected with HIV, approximately 1.5 million of whom are children. There are currently 11 million AIDS orphans in Africa, and if action is not taken, there may be more than 25 million AIDS orphans in Africa by the end of this decade.
For more information on how you can get involved, visit www.datadata.org
To write to your Representative, visit http://www.house.gov/writerep/
Phone:
White House Comment Line: 202-456-1111
Senate Switchboard: 202-224-3121
(ask for your senators by name)

Mail:
President Bush
The White House
Washington, DC 20500

Your senator
Washington, DC 20510