3 Ways Christians Have Assurance of Salvation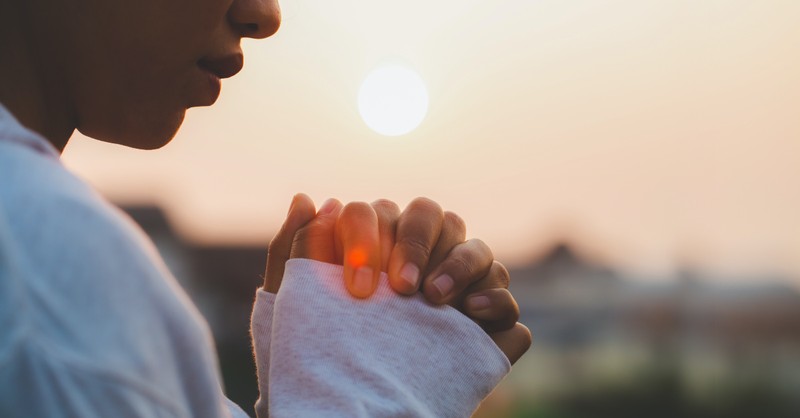 A 2017 research study showed that two-thirds of all Christians go through times of doubt. Such a stat should not be all that surprising. While we would like to believe that faith equals certainty, we know this is not the case. We have all wrestled with our faith. We have all faced doubts, questions, and uncertainties. This is natural.
Doubts occur for all sorts of reasons. For some, it may occur as a result of personal tragedy; a job loss, an illness, an accident. We lift up our hands and cry "Why?!" At other times, our doubts may stem from the natural process of growth. As our faith grows we naturally encounter deeper questions. The point is, every Christian person has gone through this time.
Yet, if it is natural to go through times of questioning, does this mean there is no assurance in our faith? What of our salvation? What do we say if someone doubts their own salvation? Is there no way to quiet these doubts? Is there no assurance?
The good news is, yes, we can be assured of our salvation. Our faith is built on biblical truths. These truths calm us in our fears, they quiet our questions, they answer our doubts. Thus, if we ever need assurance of our salvation, these are truths to which we can turn. There are three truths that speak to our assurance of salvation.
We have assurance because Jesus is with us.
Upon what is salvation based? Is it based on the rites of the church? Are we saved insofar as say the right prayer in the right way? Do we look to outward blessings as evidence of our salvation status?
As good as all these things are, they do not assure us of our salvation. The assurance we have is the presence of Jesus. In other words, the assurance of salvation is not a what, it is a who. Our assurance in salvation is found in a lifegiving relationship with Jesus. As Paul writes "there is now no condemnation for those in Christ Jesus" (Romans 8:1). The presence of Jesus makes all the difference.
Jesus is with us; this is the very heart of the incarnation. In fact, it was Jesus' willingness to enter the messiness of human life that caused conflict with the religious establishment. Jesus was known as "a friend of tax collectors and sinners" (Matthew 11:19). Those outside the bounds of religious respectability were brought into divine fellowship. Jesus intentionally embraced those who struggled, those who suffered, and those who felt cut off from God. Not only does Jesus enter relationship with the "down and out", Jesus testifies that such people are brought into God's kingdom. To a group of critical Pharisees, Jesus affirms that "the tax collectors and the prostitutes are entering the kingdom of heaven ahead of you" (Matthew 21:31). Of course, tax collectors and prostitutes were not known for perfect religiosity. Their entrance into God's kingdom, therefore, is based solely their willingness to receive Jesus in faith. Jesus teaches that salvation isn't found via human means. Salvation is found in receiving Jesus. This is the plain and simple truth of the gospel.
To be assured of our salvation, we must call out to Jesus. He is the "guarantor of a better covenant" (Hebrews 7:22). The more we call out to Jesus the more we can be assured of our salvation. What is more, because Jesus is faithful to us, and promises to be with us "to the ends of the age" (Matthew 28:20), we can trust that, in him, our salvation is secured.
We have assurance because Jesus loves us.
Salvation is not something we earn. In fact, salvation is not a thing at all; it is a relationship with the living God. Christians are saved by entering a life-giving fellowship with Jesus. This is the root of all spiritual activity. It matters not if we pray rightly, give generously, or live perfect lives; without an ongoing relationship with Jesus, our spiritual lives crumble.
This is not to say, however, that the Christian's love for Jesus is the assurance of salvation. Salvation isn't found within ourselves. Rather, the assurance of salvation is the love that Jesus has for us. Divine love is the heart of who Jesus is. Scripture teaches that "God did not send his son into the world to condemn the world, but so that the world might be saved through him" (John 3:17). The mission of Jesus is to extend the relationship of salvation to all who would turn to him.
While we may love imperfectly, Jesus loves us with an everlasting love. The love of Jesus is beautifully expressed in his death on the cross. The cross is the ultimate display of Christ's unyielding love for us. Jesus says, "Greater love has no one than this; to lay down one's life for one's friends. You are my friends" (John 15:13-14). It is the love of Jesus that brings the assurance of salvation for "neither death nor life, angels nor demons, present nor the future, or any other power; neither height nor depth, nor anything else in all creation will be able to separate us from the love of God that is in Christ Jesus our Lord" (Romans 8:38-39). The love of Jesus is a constant reality in our lives. It is a love we can count on, a love that will not be removed.
The assurance of our salvation is rooted in a loving relationship with Jesus; a relationship in which his love is eternally extended to us. Jesus will never revoke this love. Thus, if we doubt our salvation, we simply need to remember that the love of Christ is revealed on the cross, and there is nothing in heaven or earth that can reverse its effects.
We have assurance because salvation is a daily experience.
We often view salvation as something that only occurs at the end of time. Salvation pertains to that moment when we shut our eyes to this world and open our eyes to the next. In short, salvation occurs after death. We "go to heaven," we might say. Yet this is not how the Bible speaks of salvation.
Yes, Christians believe in the age to come. No matter where you stand on end-time matters, Christians believe in resurrection and eternal life. Yet eternal life is not what awaits us when we die, it begins the very moment we step into a relationship with Jesus. Salvation, therefore, is not something you wait for, and can therefore lose; it defines your life this very moment.
This naturally flows from all that has been written above. If salvation is predicated on the loving presence of Jesus, then this is a reality that Christians live in today. Jesus is clear that the benefit of his presence remains with us in our lives. The assurance of our salvation, therefore, is not something that applies to us in the distant future. This makes it a nebulous reality of which we are never really sure. Instead, the assurance of salvation pertains to our life in the here and now. Because Christians live this day in the loving presence of the Lord, we can be assured of the reality of our salvation.
When it comes to the assurance of our salvation, too often we look for the answer within ourselves. We look at our ability to live holy lives, the robustness of our prayers, or even our dedicated service to the Lord as evidence of our heavenly status. Yet, when we base our salvation on external works, we will always find ourselves wanting. The truth is, none of us are as holy, perfect, or as dedicated as we should be. This was the exact problem that people faced under the Law. Obedience to the law is always "weakened by the flesh" (Romans 8:3). Thus, the law can only condemn, or point out that which is left unfulfilled. And because "whoever keeps the whole law and yet stumbles at just one point is guilty of breaking all of it" (James2:10), our very salvation is in question if we base it on external means.
The good news is that our salvation is not found in our actions or our abilities. God responds to our inability to procure salvation by coming to us in the person of Jesus. Jesus stands as the inaugurator of new life. Jesus secures our salvation. The only "action" necessary for us is to turn to Jesus and place our lives in his hands.
If you are concerned about your salvation today, simply take a moment and turn once again to Jesus. Jesus is steadfast in love and infinite in mercy. If you are longing for forgiveness, it awaits you; if you need strength or peace, it is found in his presence. Dare to believe that Jesus is with you and that his love covers you at this moment of your life. These truths are that which define our lives, and when they do, we are assured that eternal life is ours to enjoy.
Further Reading:
20 Bible Verses about Salvation
What Does It Mean To Be Saved by Grace through Faith?
Why is Salvation Described as a Plan?
Photo credit: ©Getty Images/Tinnakorn Jorruang
---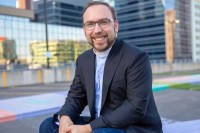 The Reverend Dr. Kyle Norman is the Rector of St. Paul's Cathedral, located in Kamloops BC, Canada. He holds a doctorate in Spiritual formation and is a sought-after writer, speaker, and retreat leader. His writing can be found at Christianity.com, crosswalk.com, ibelieve.com, Renovare Canada, and many others. He also maintains his own blog revkylenorman.ca. He has 20 years of pastoral experience, and his ministry focuses on helping people overcome times of spiritual discouragement.
LISTEN: Being Complete in Jesus (Understanding Matthew 5:21-48)
Hearing Jesus is a devotional journey through the gospels, where we explore the teachings of Jesus chapter by chapter. If you're seeking to live a life that reflects God's, this podcast is for you.
The views and opinions expressed in this podcast are those of the speakers and do not necessarily reflect the views or positions of Salem Web Network and Salem Media Group.
WATCH: 10 Sins Christians Downplay (and Why They're So Destructive)
Stock Footage & Music Courtesy of Soundstripe.com Thumbnail by Getty Images