Christians of all Races Find Joy in Black Gospel Music
Brad Jenkins

Contributing Writer

2003

27 Feb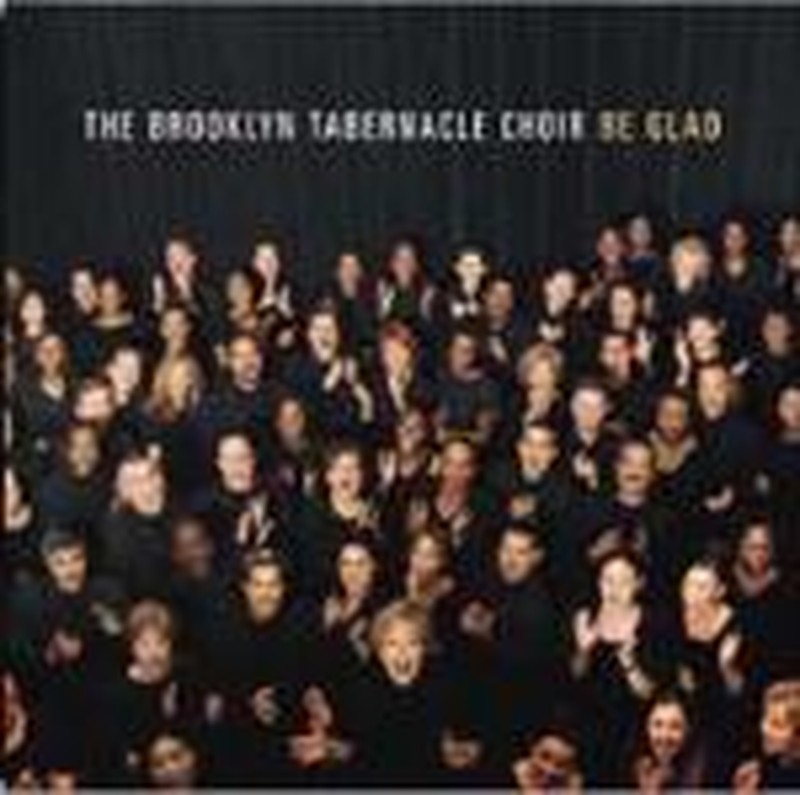 When this choir sings "Jesus Loves Me," somehow you know they mean it.

They may start with the traditionally slow version of the children's hymn, but as they get going, so do the drums, the bass guitar and the piano.

With the boom-boom of the drums pulsating across the sanctuary's floor, the choir's voices blend together and increase in intensity and passion.

As they sing the chorus - "Yes, Jesus loves me; yes, Jesus loves me; yes, Jesus loves me; the Bible tells me so" - an "amen" seems in order. Maybe even a "hallelujah."

And this is just the warm-up.

Inside Immanuel Mennonite Church in the small Shenandoah Valley city of Harrisonburg, Va., the Northeast Community Choir is doing what an increasing number of Christians of many races do as they spread the Gospel through the music of black gospel.

Most often associated with current gospel greats like Kirk Franklin, Yolanda Adams and the Winans, black gospel music is a grassroots genre. As Americans conclude a month that honors blacks for their contributions to society, several in gospel music say small church and community choirs that make up Gospel music's core have influenced not only their genre, but the entire Church in America.

With the warm-up finished, the Northeast Community Choir moves into a rehearsal of "Your Steps Are Ordered," a song that speaks of God's sovereignty.

When my faith is challenged and my vision is obscured
When I'm hanging on by a thread
And my footing's unsure
I hear in the Spirit
One word to help me endure
And it says ordered . . .

Several singers tightly close their eyes, raise their hands, sway their bodies and nod their heads. Together, the choir seems to be saying, "amen."

For these singers and others who are in gospel choirs, the music is the "soundtrack of life," a kind of background music that has encouraged them during difficult days, says Richard Pannell, the choir's director. They are singers like the joyful woman who integrated a local school as a child. Or the man who was raised in the church but slid away and later served a prison sentence for robberies. Or the director who grew up in Harlem.

With terrorism alerts, a possible war with Iraq and an uncertain economy, gospel music is becoming a "soundtrack" for more people, and they're not all black.

"When people are in need, they have a tendency to go back to their roots," says Bill Martin, who hosts a Sunday-morning gospel radio show in Austin, Texas. "People of color have always had traditional gospel [to keep] them going, a hope that one day things would get better."

That was especially true during 19th-century slavery and a century later during the Civil Rights movement when "Negro Spirituals" were used as a rallying cry for blacks seeking more freedoms.

During the slavery era, though, spirituals also served practical purposes like maintaining a sense of community. And phrases like "Canaan" may have been code for "Canada," where some slaves escaped to freedom, according to James Madison University music professor Andrew Connell. "They were talking about freedom," he says. "It was also a way for blacks to channel all the trauma of slave life," he says. The emphasis on freedom and deliverance is still evident and has significantly shaped the genre, he says.

In recent decades, black gospel has grown significantly and has influenced many music forms, from mainstream rock to contemporary Christian music. With 21 percent of sales, black gospel is the number-one selling genre in the "Christian music" market, according to the Gospel Music Association in Nashville, Tenn.

"Gospel music is no longer a black thing," says Joyce Walker-Tyson, communications director for the Gospel Workshop of America, which puts on an annual convention centered around black gospel.

Walker-Tyson credits the release and subsequent success of "Oh Happy Day" in 1969 with opening the genre to a mainstream audience. The song, which received airplay on secular radio stations, began to commercialize gospel music.

Even with the commercial success of gospel choirs, quartets and soloists, the heart of gospel music is still within the small choirs. Walker-Tyson has seen it at the annual workshops her group organizes. About 3,000 people attended the first workshop in 1967; last year, nearly 20,000 came. Almost all of the attendees are members of church or community choirs.

"The big gospel choirs you hear about," Walker-Tyson says, "are the product of Thursday evening choir practice at 'Backwater Baptist Church' in the middle of 'Nowhere, Mississippi.' "

The group has 75,000 members, and that includes chapters in France, Denmark and Japan. There's even a Polish chapter that holds an annual concert.

Walker-Tyson was skeptical when the first non-black choir was scheduled to sing at the convention's performance in mid-1980s. "We thought it was the funniest thing. We thought it would be a good laugh," she remembers.

It turned out the joke was on her. That choir, the Lighthouse Singers, sang so well that Walker-Tyson thought, "OK, everybody go home."

"Now we recognize that not just black folks can sing black gospel," she says.

Mark Lehman, a member of the Northeast Community Choir, knows that. Lehman, who is white, used to pastor an all-black church in Chicago. Now, he sings with the gospel choir in Harrisonburg, Va., which also includes several other non-blacks. "I'm more at home in a black choir than in a white one," he says.

Black gospel has made others feel more at home with the expressive, experiential style that gospel encourages says the Rev. Pat Spearman, who oversees the University of Louisville's 85-member Black Diamond Choir. That style, which is mostly found in eastern religions (and in gospel's case in Africa), is not as common in the United States, she says.

"You go into an African-American church, you've got to say 'amen.' Somebody's gonna shout [or] speak to the preacher," Spearman says. "Gospel music took religious music to another level. It gave permission to white audiences to involve themselves more in the music."

That, she says, could have contributed to the "contemporary" style of worship that includes drums, synthesizers and other non-traditional instruments found even in mainline Protestant churches. "It has led to a variety of expressions in the mainline worship experience," she says.

Those in gospel music expect the genre to continue to grow.

"So many things have happened in the last 20 years that make pain and suffering very real," Spearman says. "I see gospel music as that piece of the puzzle that will come in and be like a sedative to calm fears and anxieties and unite people and give people a sense of security and serenity."

While it grows, Spearman says, gospel music will likely return to its roots, which has been evident in recent projects like Franklin's "The Rebirth of Kirk Franklin," which includes "Sunday-morning gospel" and traditionalists like Shirley Caesar and Donnie McClurkin.
Returning to its roots will preserve a heritage of music that include learning the music by rote without sheet music. That's how the Northeast Community Choir does it. "There's a sense of freedom in not doing it according to notes," Pannell, the director, says.

That makes the music more powerful, choir members say.

"You want to feel the bass come through your body or you want to hear the drums beating like a heartbeat," Pannell says. "You want to feel the joy and suffering in the singer's voice."

And that you do, even when it's a small choir singing in a small church in small-town America.

Brad Jenkins is features editor of the 33,000-circulation Daily News-Record in Harrisonburg, Va.