Could Jesus Go Viral on TikTok?
Amy Noel Green

Crosswalk.com Contributing Writer

2020

31 Jul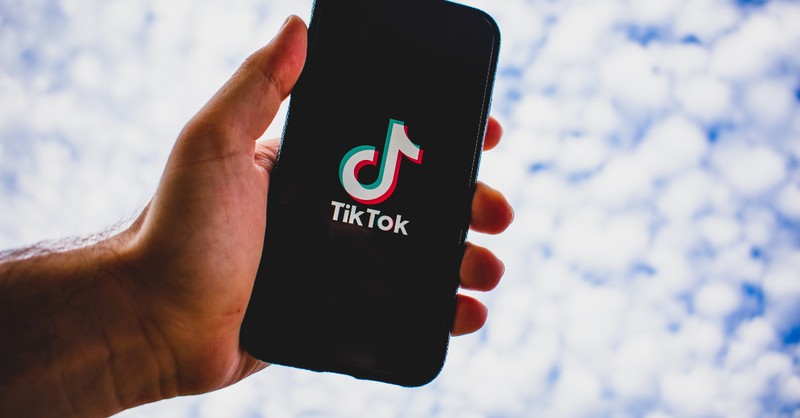 When early Christians took up Jesus' challenge to go into all the world and share the good news, they left behind their homes, their families, and their friends, unsure if they would ever return.
Now, we can share the gospel with people all over the world without ever leaving our homes. We can fit a quick moment of evangelism into our lunch breaks and reach thousands of strangers without ever hopping on a plane.
Social media has increased our opportunities for convenient, free ministry, but you'll still have to count the cost. Sharing the gospel will always require you to lay down your life in some form or another. If you're ready to make some sacrifices—TikTok (the one-minute and under video-sharing app) is a great place to start sharing about your faith.
Counting the Costs of Using TikTok
All social media platforms raise significant privacy concerns, as the apps make money by harvesting and selling user data. TikTok has more significant privacy issues than most social media platforms. The video-sharing app was created by a Chinese tech company, so any data it collects could be subject to the laws of the Chinese government.
Giving Up Privacy (Not Being Afraid of Being Known)
TikTok stores not only the content you intentionally upload but also metadata about you as a user. While many apps store this type of data to sell targeted ads, TikTok has been criticized for storing more data than a typical user might expect, including data generated when you're not actively using the app.
By using TikTok, you are relinquishing some of your rights to privacy. If this concerns you, it is worth researching more thoroughly before you download the app.
Racy Content (It's the World)
TikTok is also known for racy content. When you are using TikTok, you should expect to hear every imaginable variation of profane language. You will definitely see some scantily-clad humans shaking their bodies in the latest TikTok dance trends. You won't be able to use TikTok without being exposed to content that you will find questionable.
However, this is true for almost any mission field in the world. The darkest places are the most in need of the light. People who need to learn about Jesus won't be living their lives according to Christian standards. If you want to connect with them, you'll have to go where they are—and trust that the light you bring with you is stronger than the darkness surrounding them.
Criticism and Insults (Like Jesus Endured)
As you count the cost of sharing the gospel on TikTok, prepare to be insulted. Trolls exist all over the internet, but on TikTok, hating on lame videos is part of the draw for some users.
You'll be called out for everything you say. Christianity will be put on blast. The Bible will be maligned. Prepare yourself for digital persecution. If you're lucky, the insults will be limited to strangers calling you a boomer or a Karen or Chad a few hundred times.
You'll want to explain that the term "boomers" refers to the baby boomers, which are a specifically-defined generation. Resist the urge.
You'll want to defend the tenants of your faith, but as much as possible, let other users squabble in the comments while you stay above the fray. Don't engage in the debate.
There is an option to turn off commenting, but I'd encourage you to develop a thick skin and leave the comments turned on. I have had many people reach out to me in the comments of my videos with legitimate questions or to ask for prayer or clarification.
It is worth reading a few dozen negative comments to find the two or three people who want to engage.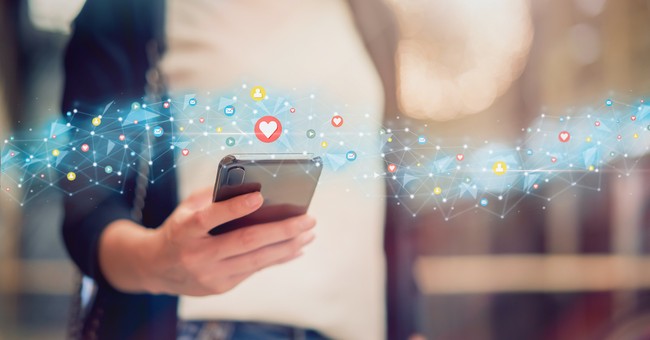 Photo Credit: ©GettyImages/Sitthiphong
Learning the TikTok App
TikTok is one of those apps that you'll learn as you go. You'll even find a whole series of TikTok videos about learning the unique features of TikTok.
What you need to know going in is that TikTok videos can be up to one minute long. You can record them directly on the app, or pull them in from the photo and video library on your phone.
Videos that go viral on TikTok tend to be funny or involve an impressive amount of skill. Dance videos are popular, as are lip-synching videos.
Participating in TikTok means following the trends and creating your own take on the latest viral sensation. Take a few days to scroll through TikTok videos to get a sense of what people are drawn to before you create your first video.
You don't need every video you make to go viral, but it helps to have a few that appeal to the crowds. You'll build your following with crowd-pleasing videos, which will generate an audience for you to speak to when there's something on your heart that you'd like to share.
People of all ages engage with TikTok. In fact, videos of the elderly participating in the TikTok trends are some of the most popular videos on the app.
However, it helps to think of a younger audience as you create. I like to imagine the crowd as a digital youth group. They're all over the map in terms of their personal backgrounds and values, just like a typical youth group.
I try to stop and ask myself, "What would I say to a giant youth group crowd if I had only one minute to speak?"
When I do that, my videos usually end up resonating with all types of people across several generations. The older users are used to thinking young when they're on TikTok, so you won't be alienating them when you focus in on a younger audience.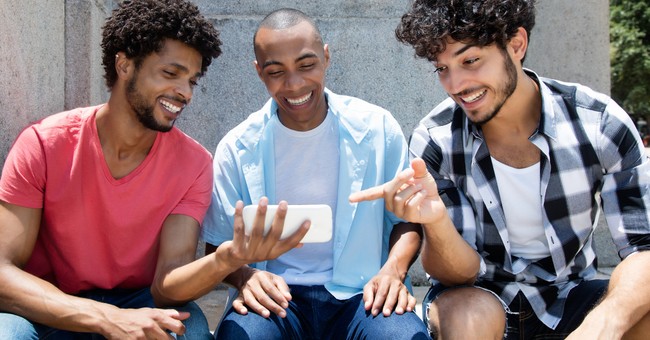 Photo Credit: ©GettyImages/DMEPhotography
6 Ideas for Engaging with Your TikTok Videos
Start with love. Consider your viewers. Think about how you can love them in one minute or less. Don't punch down; try to lift people up and encourage them while sharing the gospel. Don't pick fights, instead be willing to share your heart and let people get to know you.
Here are six ideas to get you started:
1. Consider sharing your testimony, if you think you can tell it in under a minute. Break it down into a few key ways Jesus has made a difference in your life. Don't script it, just be yourself. People appreciate videos that feel genuine more than videos that feel like sermons.
2. Share what you're learning right now as you read the Bible. If you had a fantastic quiet time where you learned something new, share that insight. There is no insight too small or insignificant; after all, you only have a minute. So any new revelation that surprised and blessed you may surprise and bless someone else. (Videos about the meaning of Greek or Hebrew words in the bible tend to be popular.)
3. Offer life application tips. What does being a Christian mean in your day-to-day life? How do you see the world a little differently than someone who isn't living for Jesus? These "How then shall we live?" moments are especially encouraging for Christians who are still learning how to live in a way that honors God.
4. Read a favorite Bible verse, and share what it means to you
5. Teach someone to play your favorite worship song on a ukelele.
6. Entertain! Tell a joke, sing a song, dance a crazy TikTok dance.
If you've counted the cost, and you're ready to dive into sharing your faith on TikTok, go for it! Remember, the joy of the Lord is your strength, and that may be more true on TikTok than anywhere else on the internet.
Photo Credit: ©Unsplash/Kon Karampelas
---

Amy Noel Green shares her faith on TikTok, so if you decide to join in, she'd love to be TikTok friends. She is a TED speaker, author, and award-winning video game designer. She received international press attention for her work on the video game That Dragon, Cancer. The video game tells the story of her wrestle with faith as her five-year-old son, Joel, battled with cancer. Amy writes about faith, disappointment, and renewed hope at her blog. You can find Amy's five-minute chapter a day Bible study videos on her YouTube channel. Amy would love to connect with you on Facebook, Instagram, Twitter or TikTok.
Related podcast:
The views and opinions expressed in this podcast are those of the speakers and do not necessarily reflect the views or positions of Salem Web Network and Salem Media Group.
So when sin is not being confronted, or even viewed as sin at all, it's time to address it with the hope of gently helping to restore believers caught in its web. Here are 10 sins that often go overlooked in Christian community.
Stock Footage & Music Courtesy of Soundstripe.com Thumbnail by Getty Images