Creed: The Abba of Jesus
Eva Marie Everson

Contributing Writer

2004

3 Nov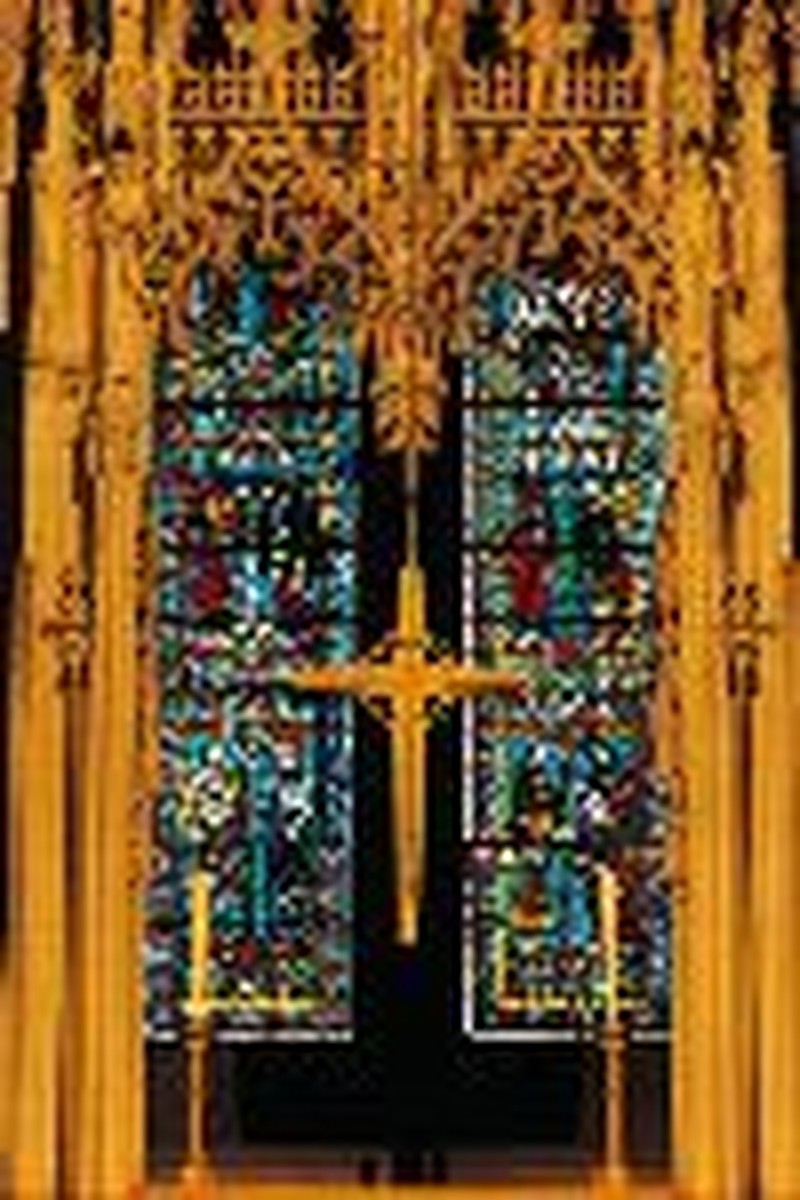 Editor's Note: "Creed" is an ongoing article series that discusses the core beliefs of Christianity as expressed in the Apostle's and Nicene creeds. Links to the other installments are listed at the end of this article.

What do you call your earthly father? Dad? Daddy? (A Southern daughter, they say, always calls her father "Daddy" and she will always be "Daddy's Little Girl." I am a Southern daughter and can most assuredly attest to that.)
Do you call him Papa? Vater? Padre? Pai or, even, Father?
When Jesus walked among us, He had a special name for God. When he called Him "Abba," he introduced to the world a new and more richly intimate view of God.
Who is Abba?
"Abba" is the translated word "Daddy" in Aramaic, the common language of Jesus' day. It says so much more than, "you sired me." It is a term of absolute intimacy. Two hearts beating as one.
I recently watched a movie based on a true story. This was the tale of a father who had chosen his own way in life, leaving his (then) ex-wife to raise their two daughters alone. Sure, he sent child support, but beyond a vague memory, he wasn't a real part of their lives.
When the girls were in pre-adolescence, their mother was killed and the girls were forced to go live with their father—a man they didn't even know. Of course there were struggles, but as they each drew toward each other, the scriptwriters demonstrated their actually reaching one another's hearts by the usage of one word of endearment from the daughters. "Daddy."
While God is referred to as "Abba" only three times in Scripture (Mark 14:36, Romans 8:15, and Galatians 4:6), there's no doubt Jesus referred to Him as such in the many times He "went away to a private place to pray."
But, more exciting, is that Jesus introduced God His Father as God our Father early on in His ministry. This certainly does not mean that we are on the same level with Jesus when it comes to Sonship. He is the only begotten Son of God. We are sons and daughters, adopted in by Him. But…we're in the family!
Augustine of Hippo said, "How lucky we are, to have discovered that our God is our Father!" Indeed we are. And to know that He is not a Father who sits in cruel judgment, but rather rules in the purest form of love.
God in a Dream
I had a dream once that had a small little segment, which has stayed with me all these years. It was probably twenty years ago that I had this dream, so you can see the significance of my remembering it. In the dream a young girl—a princess—woke early one morning in the beautiful castle she called "home." She dressed quickly, dashed out of her bedroom door, down a large regally decorated hallway, down a wide staircase, then down another hallway and into a kitchen. All the while her long, velvet dress billowed around her nimble legs and her hair seemed to rush just to keep up with her. When she reached the kitchen she saw her father, the king, sitting in a high-back chair, enjoying his breakfast. "Papa!" she exclaimed.
When Papa the King saw his daughter—his little girl—he pushed away from the table (topped with every good dish from end to end) and opened wide his arms. Immediately the princess leapt into his lap, pulled her knees up to her chest (and his!) and snuggled into his warmth and love. "I missed you all night long, Papa," she exclaimed.
The king kissed his daughter on the top of the head and said, "And I missed you, too, my princess!"
Can you imagine a moment such as this with God the Father? When was the last time you woke up and dashed into His arms, just to be cuddled? "I missed you all night long, Abba!"
"And I missed you, too, my child…"
Old to New
Though the words of Jesus made "God the Father" more understandable and acceptable, God's fatherhood was understood before the coming of the Son.
Isaiah 64:8 reads: Yet Lord, You are our Father; we are the clay, and You are our potter;
we all are the work of Your hands.
Notice the first two words: Yet, Lord.
What comes before the eighth verse of Isaiah 64 is an almost poetic melody of praise to God for His just ways, His moral judgment, and the fiery magnificence of Him as the One who not only creates, but also causes that which He created to tremble. Isaiah lifts his voice in proper fear of the Lord.
But, to be the Potter is to create by the loving use of His Hands.
Potter and Clay
I recently spoke to a precious group of women from Mountain Home, Idaho. Among their number was an absolute dear of a woman named Joy. In the matter of one conversation, I learned much about this lady I have now come to admire and respect.
Joy is from England and prefers tea to coffee.
Joy was a war bride. ("I married one of those Yanks, don't you know….")
Joy is a wife, mother, grandmother, and great-grandmother.
Joy is a potter by profession.
Before I left the beautiful state of Idaho, I dropped by Joy's home where her studio is located. She took me into a cluttered garage where she keeps her supplies, including the kiln, potter's wheel, and "hunks of clay."
"Here's my clay," she said, pointing to a container full of gray goop. "Look at it. It looks like nothing…but when I put it on the wheel, it becomes art." As we moved closer to the wheel she commented, "When I sit here with my hands on the clay, I become lost to everything else." Joy closed her eyes, as though enraptured by the very thought of the creation process.
Before I left Idaho, I had two pieces of Joy's work in my luggage, both of which had her name etched upon them. "JOY."
I thought, "How appropriate."
Imagine If You Can…
There was a time when you and I were just hunks of clay spinning on the Potter's wheel, being fashioned by His hands. How often did He have to break you down, reshape, refashion? Can you imagine Him for just a moment doing this? Do you see Him etching His named upon you? Are you marked for life as having been fashioned by Him?


---

Award-winning national speaker, Eva Marie Everson is a recent graduate of Andersonville Theological Seminary. Her work includes Intimate Moments with God and Intimate Encounters with God (Cook). She is the author of Shadow of Dreams, Summon the Shadows and Shadow of Light. (Barbour Fiction) She can be contacted for comments or for speaking engagement bookings at  www.evamarieeverson.com.
Other Articles in This Series:
Creed: Who is God the Father?
Creed: Acting on Your Faith
Creed: Who is God to You?
Creed: What is God's name...other than 'God?'
Creed: What Do You Really Believe?
More Than Words