The Danger of Screening Your Life Away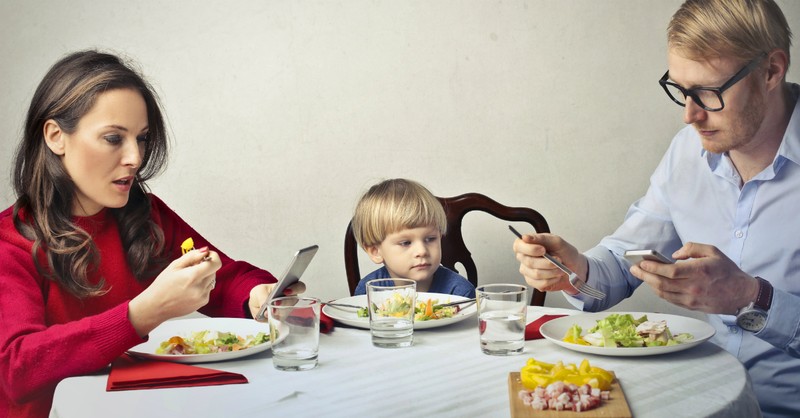 ...go up on a high mountain... lift up your voice with a shout, lift it up, do not be afraid; say to the towns of Judah, "Here is your God!" – Isaiah 40:9
Screens are everywhere: TV screens, movie screens, screens you can hold in your hand, screens you use to capture special moments. Screens that rely on our attention.
But there's a temptation with our screens as well. The temptation to believe they will fully satisfy us. A temptation to believe they will give us what we need. And that what we receive through them can replace our spiritual 'mountaintop' experiences. And that is a lie.
We Are Made for Connection
While screens sometimes connect us to others, it is a partial connection. We see only what others show us. And sadly, that's not the whole story. Some people actually get sad when they spend a lot of time in social media because they feel their life does not measure up to what they see. And people mostly show only their best sides.
Don't get me wrong. I see the benefits of screens. Some of you are reading this right now through a screen. So there are good things to say about them. We need to be careful that we don't use our screens as a substitute for our relationships—with each other, and with God. It's easier to click on a screen than it is to meet face to face. We can literally hide behind our screens.
After God created the world, he made man. And while God kept saying that every thing he created was good, He said in Genesis 2:18 that it was not good for the man to be alone. So what did God do? He created another human being. We were made for connection.
God Reached Out to Us
One day God sent his Son to earth. God wanted to connect with us. So Jesus came and lived here among men, and he fulfilled his purpose by dying on the cross and shedding his blood.
When Jesus died, we were given access to God the Father. When we trust in what Jesus did, the Bible tells us we are sealed with the Holy Spirit (see Ephesians 1:13-14). The Holy Spirit is a pledge of our inheritance.
And when we pray, not knowing how to articulate our needs, it tells us in Romans 8:26, the Spirit actually intercedes for us.
God Communicates with Us Today
Not only did God reach out to us through his Son, and seal us with his Spirit who prays for us, but God also speaks to us today. He left us his love letter, the Bible, where we can see what God wants for our lives.
He invites us to go to his throne of grace where we will receive the grace we need. (see Hebrews 4:16). And we're told we will receive it right when we need it.
We can open God's Word, and his Holy Spirit will guide and direct us. We can find answers in the Bible to our questions, because God speaks through His Word as our personal guide. Isaiah 58:11 tells us that God will guide us always. He will satisfy our needs and we will flourish like a well-watered garden. This image is so refreshing. But if we are consumed in our screens, distracted by every impulse and stimulation that disconnects us from God and each other, we miss out on joy created for us.
In Psalm 32:8 God tells us that he will teach us the way we should go. That his loving eye will be on us. This same God knows when even a sparrow falls, as it tells us in Matthew 10:29.
We Are Made for Community
God is three persons, the Father, Son and Holy Spirit. In Genesis 1:26 we see this as God talks about making man in his image. Notice the verse says "our image." And we were made in their image. For we, too, need community and fellowship.
When I first was introduced to Jesus, I had attended a house Bible study. The fellowship was so sweet as I was surrounded by others who loved the Lord. Then years later, when my husband was in the military, we lived in Germany, attending a ministry called the Hospitality House. Once again, we tasted that sweet fellowship of community. We'd gather for Bible studies and we shared life together.
When my husband had challenging times in the service, he was surrounded with prayer. When our friends suffered a huge loss, we all stood with them. If you've ever tasted sweet fellowship, you know what I'm talking about. We never wanted it to end. Some people today have never tasted something like that. Truly it was better than any amount of social media followers one can have, or any number of likes collected via screens.
Screens Aren't Bad
It's not that screens are bad. All of us have seen wonderful things on screens. Also technology lets us connect in ways we never could before. We get to see things happening on the other side of the world sometimes in real time.
Those who are confined to their homes because of physical reasons are now able to attend a worship service with a click of their mouse on their computers. People can use social media to share heavy burdens, like our family did when we needed prayer for our granddaughter. People all over the world followed Olivia's story and lifted her up to the Father in the short 14 months she lived.
We can see needs and pray for others in the body of Christ through screens. I have seen people reunited, and encouraged, and uplifted by what was on a screen.
So I'm not saying they are bad in and of themselves. But even good things can be used improperly. Because used improperly, screens can lure and corrupt, by making it easy to access inappropriate material, or to fall prey to offers you don't even want. I've seen loving people resort to hateful comments because the screen didn't require the accountability of human contact. Even good things can be used for bad purposes.
Screens Can Steal from Us
When we watch something good for us, or we do interact with someone on the screen, we can get a lot out of it. But when we use screens instead of going to God, they can become bigger in our lives than they need to be.
Some people cannot go without their screens. Some are addicted. And that's not what God had in mind for us. Jesus said in John 10:10 that he came to give us life so we have it abundantly. He also tells us that a thief comes to steal, kill, and destroy.
Sometimes we can choose other things instead of going to God. I don't know anyone who has not been tempted to zone out with a movie, or social media. What started as a short break can swallow up more time than we expected. Valuable time we can't get back. We can miss out on some of the sweetest and most fulfilling things because of screens.
I saw a father pushing his child in a stroller, and his eyes were not on his little one. They were glued to a screen. People choose to get together and then ignore each other on their screens side by side, effectively missing the life-giving benefits of human interaction.
And sometimes things meant to be good, can be used for evil. There are some who use screens for cyberbullying. Because of screens, bullying is intensified...hate messages are posted so all can see and the victim is consumed in shame. Young people have committed suicide as a result of being bullied and everyone knowing about it. According to the Centers for Disease Control and Prevention, a recent CDC study found that teen suicide alone jumped 56% from 2007 to 2017.
God is Bigger than Google
I admit it, Google is one of my friends. Google has answers to our many questions. But do I always go to Google instead of seeking God? We are tempted to want quick answers today, because knowledge is empowering. But, sometimes, God instructs us to wait. Waiting helps us develop patience. Screens don't encourage waiting.
When screens are prioritized over God, we risk going to God as a last resort. Proverbs 3:5-6 tells us to acknowledge him in all our ways. But we try to find our own ways first. Our screens encourage us to get answers quickly, without praying or waiting.
It's good to remember: God is always available.
Get Thee to a Mountaintop
The God of the universe invites us to call on him. Psalm 116:2 tells us: God's ear is inclined to me. That means he's leaning in, just waiting for our voices. His light is always on. No waiting.
In Zephaniah 3:9 it says "…that all of them may call on the name of the Lord, to serve him shoulder to shoulder." This is a great picture of community. David was always calling on God. And David, was referred to as the man after God's own heart.
The God of the universe is waiting for us to call on him. Now that's a picture worth keeping in our minds. When we attended my sister's murder trial, one thing I can remember is how intensely we felt God's presence. When I walked into that courtroom to testify, I did not go in alone. And when I've lost loved ones in my life, people have been encouraging, but I also felt God's presence deeply.
I confess, there have been times I've gone to a screen instead of to the mountaintop. I bet we've all done it. James 5:16 tells us God will give us wisdom if we ask him. May we choose the mountaintop more and more, knowing our God is waiting. He's available and he's always there.
A Prayer for All of Us
Father, I pray you give us wisdom. Help us use our time wisely. Let our actions on screens and interactions on social media be pleasing to you. Help our words be those that lift up, and encourage others. And Father, draw us to yourself. Help us reach out to those in our lives who need to know they are not alone. Guide us Lord, in your timing. We pray this in your Son's precious and Holy name, Amen.
---

Anne Peterson has learned firsthand about God's faithfulness. Anne is a regular contributor to Crosswalk, a poet, speaker and published author of 15 books. Her books include: Broken: A Story of Abuse, Survival, and Hope, as well as her latest book, Always There: Finding God's Comfort Through Loss. Go to www.annepeterson.com and click on free Ebooks to choose one. Or connect with Anne on Facebook.
Photo Credit: ©GettyImages/Bowie15
---

Anne Peterson is a poet, speaker, and published author of 16 books. Her most recent book is Always There: Finding God's Comfort through Loss. Anne has published 42 Bible Studies and numerous articles with christianbiblestudies.com. She has been a regular contributor to Crosswalk for seven years. Visit Anne's website at annepeterson.com and sign up for a free eBook or visit her Facebook page. You can also subscribe to Anne's YouTube channel where you can watch her recite her poems and share her heart.