7 Dangers of Chasing Happy over Holy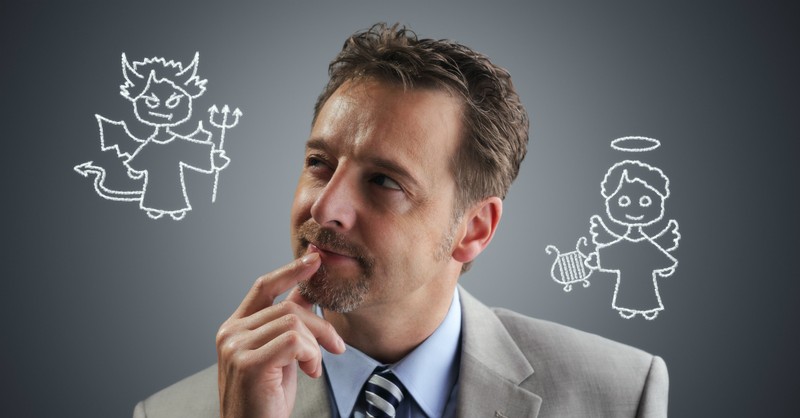 I'm deeply concerned with our drive for happiness.
Just to get ahead of your thoughts and get it out there on the front end: is happiness bad? Absolutely not. In fact, I believe Psalm 37:4 makes a strong case for God's desire for us to experience wonderful things: "Delight yourself in the LORD, and he will give you the desires of your heart."
But even here, the idea of happiness is tied to your pursuit of Him and His heart.
Which means holy pleasure is tied to a holy pursuit.
Yet, our culture wants you to believe that happiness is our aim. The world tells us to "follow your heart" and "do what makes you happy." The flaw in that, however, is that the heart is deceitful above all things (Jeremiah 17:9), so following your heart will lead to destruction. And doing "what makes you happy" often takes God and others out of the equation, which is our very aim on earth (Mark 12:30-31).
But it's not just our culture, either. Some in the church want to push a message of happiness, and you'll see this mostly within the prosperity gospel movement. Their central message is that your health and wealth are tied to your faith. So, if you'll just believe more, you'll have everything you want and be happy. This is fatally flawed, however.
Throughout the Bible, you find that God isn't primarily concerned with our happiness, but rather, our holiness. In fact, I find a theme of suffering in the life of a true believer.
Whether the Old Testament or New, God's people suffered. Every. Single. One. No life was easy or without pain. Every life was marked by hardship and disappointment along the way. Oftentimes, the people of faith we find in the Bible tried to do things their own way early on and learned God's ways were greater than theirs.
Through the maturity of surrender, they experienced the blessing of holiness.
Trials refine into treasures.
In the New Testament, God speaks to the value of suffering. In Philippians 3, Paul writes:
Indeed, I count everything as loss because of the surpassing worth of knowing Christ Jesus my Lord. For his sake I have suffered the loss of all things and count them as rubbish, in order that I may gain Christ and be found in him, not having a righteousness of my own that comes from the law, but that which comes through faith in Christ, the righteousness from God that depends on faith— that I may know him and the power of his resurrection, and may share his sufferings, becoming like him in his death, that by any means possible I may attain the resurrection from the dead. – Phil. 3:8-11
Paul is essentially saying—at the core of this message—that suffering has value. In fact, suffering makes you more like Christ than anything else.
It's not the blessings that press in and forge a more Christ-like version of yourself. It's the suffering that pushes in at every side; the fire that refines.
Furthermore, 1 Peter 1:6-9 reminds us that trials test your faith, producing something that is far more valuable than gold and worldly possessions. Certainly, we see that the fruit of suffering means much more than any material gain.
There are many dangers to pursuing happiness over holiness. Again, happiness isn't bad, but it should be a byproduct of pursuing holiness.
However, if happiness is your main pursuit, be aware of these following seven dangers that come along with it:
1. You feel constant discouragement from unmet expectations.
If you have an expectation of happiness and gain, you will be sorely disappointed when hard times hit or you go through a season of loss. In the suffering, you will fall to discouragement, and discouragement can lead to a dangerous path of doubt, fear, and even turning away from God.
I've been there, in all honesty. When life hasn't gone as I planned or hard times hit, in my immaturity I have questioned God in discouragement. And always regretted it. Don't have such lofty expectations out of line with God's will that you fall to despair every time your expectations go unmet.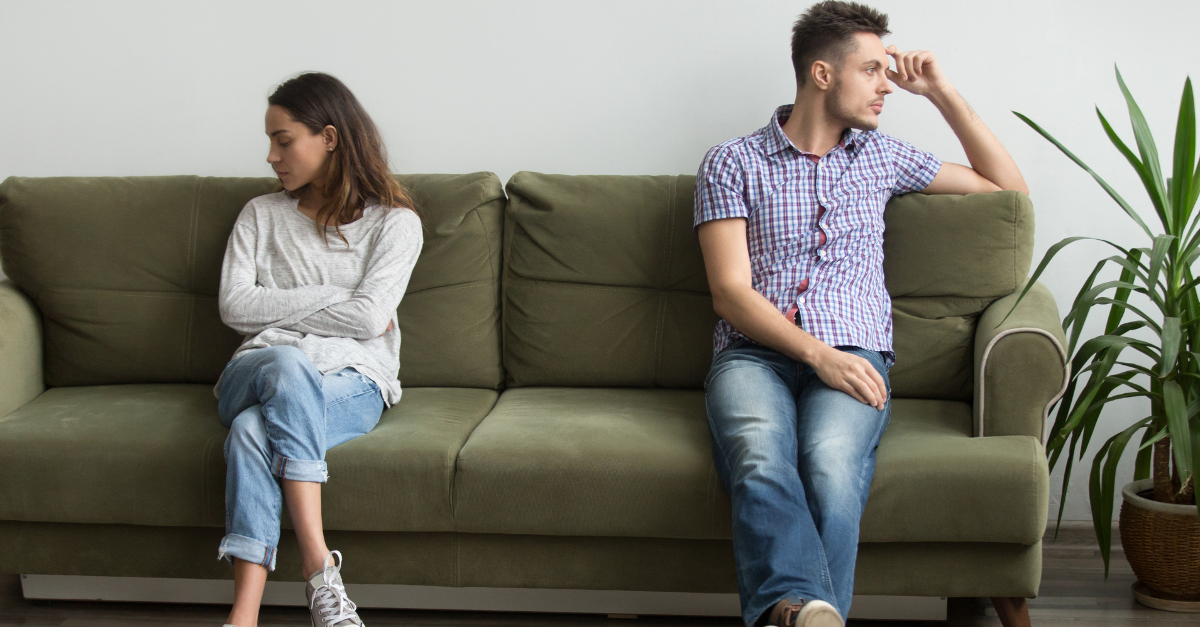 Photo Credit: ©Getty Images/fizkes
2. You become increasingly bitter towards God when it doesn't go your way.
On the heels of discouragement is bitterness. And oh is bitterness a dangerous poison to the soul. Hebrews 12:15 warns us that bitterness leads to trouble and even defilement. If you're not careful when things don't go your way you can slip into bitterness towards God and others.
3. You miss the beautiful purposes of God.
If your eye is on happiness, you'll miss out on the best God has for you. Eyes on the world will take your focus off God. So be careful of the danger of missing what God's will is for you.
4. It becomes about you.
Happiness has a focus on self. What makes me happy? What can I do to make this go my way? How can I win over that person?
This focus on self completely misses the heart of God. It's pride, and God hates pride.
Rather, you and I are called to focus on God and others. Philippians 2:3-4 says to consider others more significant than yourself and to look to the interests of others. This flies in the face of prioritizing and pursuing only your own happiness.
5. You develop an incorrect understanding of the Bible.
If your understanding is that gain is directly tied to your faith, much like the prosperity gospel, you'll miss the heart and overarching message of the Bible. You'll get the Bible wrong in so many ways if you're looking at it from the lens of self-gratification. From this perspective, you start looking to the Bible to bend to your desires—rather than the other way around. This is a very dangerous path.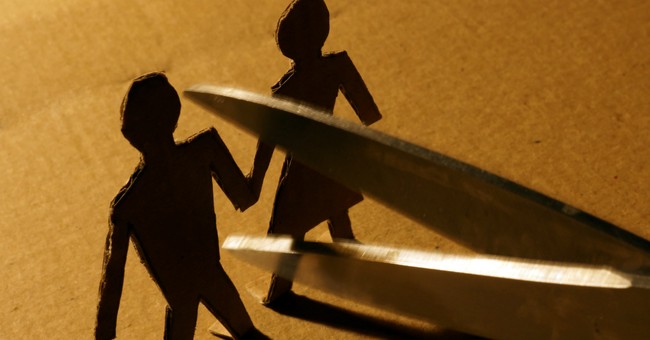 Photo Credit: ©GettyImages/designer491
6. You lose perspective in relationships.
If you're all about "happiness," you'll give up on your marriage when it gets hard and you're not so "happy." You'll walk away from a friendship when they hurt you. You'll wrestle to parent well on the days it isn't easy, and ultimately, hurt your relationship with your child.
If happiness is your aim, relationships will crumble at the altar of "do what makes you happy."
Relationships aren't easy, and sometimes you might not be entirely happy. But if you commit to holiness in the relationship, God can mend all things and bring joy back into the relationship.
7. You'll never be satisfied.
If happiness is what you want, you'll never be satisfied. Because when that job promotion doesn't come through, you'll crumble to self-pity.
When your marriage gets hard, you'll check out.
When you don't have the amount of money you think you need to be happy, you'll be disappointed.
You'll always think, "if I just had that …" and "that" will never be enough. Your picture of happy will never satisfy.
Consider Joseph
I'm reminded of Joseph, one of my favorite people and stories in the Bible. God put a dream in Joseph's heart, but it took him through betrayal, slavery, and prison to get there. While slavery and prison might not normally call out the best in a person, Joseph chose to be faithful and give his best in every circumstance.
Joseph chose holiness in the midst of suffering and challenge, and as a result of his faithfulness, God made that dream a reality. Was Joseph always in a place most people would be happy about? No.
And when his master's wife tried to sleep with him, did he sacrifice holy pursuit for momentary pleasure? Certainly not.
Whatever God has given you and wherever He placed you, may you choose holiness and faithfulness over selfish gain and satisfaction. It's in the pursuit of God's heart and God's will that you will find eternal joy.
Choose holiness over happiness and you will find that God satisfies the desires of your heart.
Photo Credit: ©GettyImages/Brian A Jackson
---
Brittany Rust has a passion to see people impacted by the power of God's Word and His abundant grace through writing and speaking. She is the founder of Truth and Grace Ministries, Truth x Grace Women, and is the author of five books. Brittany lives with her husband, Ryan, and son, Roman, in Castle Rock, Colorado. Learn more at www.brittanyrust.com.
LISTEN: Being Complete in Jesus (Understanding Matthew 5:21-48)
Hearing Jesus is a devotional journey through the gospels, where we explore the teachings of Jesus chapter by chapter. If you're seeking to live a life that reflects God's, this podcast is for you.
The views and opinions expressed in this podcast are those of the speakers and do not necessarily reflect the views or positions of Salem Web Network and Salem Media Group.
WATCH: 10 Sins Christians Downplay (and Why They're So Destructive)
Stock Footage & Music Courtesy of Soundstripe.com Thumbnail by Getty Images