David: Living Life Purposefully
Dr. John Barnett

Discover the Book

Updated

Aug 25, 2008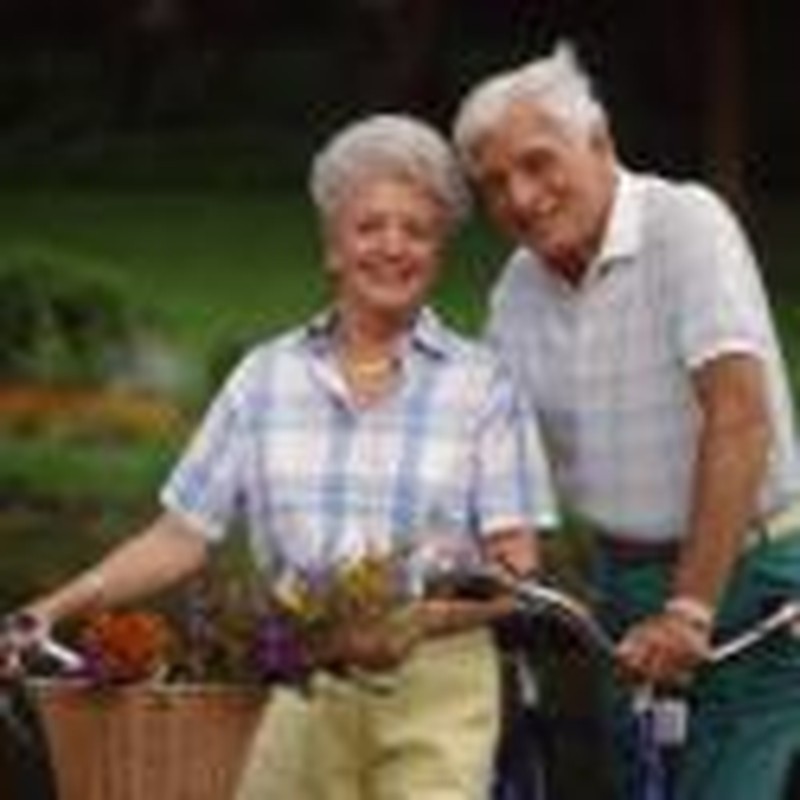 God wants the treasure that He is within us to spill and shine out from our lives. That of course is humanly impossible. That is why David spoke of the power of the Holy Spirit within him (2 Samuel 23:2) in his final words; so we echo Paul's words of the precious Spirit of the Living God within us. It is God's grace and power through His Spirit that is our only source of strength to live and die this way (2 Corinthians 4:7).
Let me share a contrast between two women at the end of their lives.
The first looked only at herself. As she ended life she remembered what she had and lost and was drowned by her own troubles, grief, and losses. The second had just as many troubles and sorrows and losses-but saw each of them through the lens of God's Word. What a difference it makes to see our life as God's plan that we willingly submit to day by day.
The following poem was found among the personal possessions of an elderly woman who had died in a nursing home in Great Britain in the 1940's. A nurse, packing up her possessions, found this poem. The quality so impressed the staff that copies were distributed to all the nurses in the hospital.
Grumpy Old Woman
What do you see nurse, What do you see? 
What are you thinking When you look at me?
A grumpy old woman, Not very wise,
Uncertain of habit With far away eyes.
Who dribbles her food And makes no reply;
Then you say in a loud voice, "I do wish you'd try."
Who seems not to notice The things that you do,
And forever is losing A stocking or shoe...
I'll tell you who I am, As I sit here so still,
As I move at your bidding, As I eat at your will.
I'm a small child of ten With a father and mother,
And brothers and sisters Who love one another.
A girl of sixteen, With wings on her feet;
Dreaming that soon, A lover she'll meet.
A bride soon at twenty My heart gives a leap;
Remembering the vows That I promised to keep.
At twenty-five, I have young of my own,
Who need me to build A secure and happy home.
A woman of thirty, My young now grow fast,
Bound together with ties That forever should last.
At forty, my young ones Have grown up and gone;
But my man is beside me To see I don't mourn.
At fifty, once more...Babies play 'round my knees;
Again we know children, My loved ones and me.
Dark days are upon me, My husband is dead
I look at the future, I shudder with dread;
For my young are all rearing Young of their own,
And I think of the years And the love I have known.
I am an old woman now, Nature is cruel,
'Tis her jest to make old age Look like a fool.
The body, it crumbles, Grace and vigor depart,
There is now a stone Where I once had a heart...
I think of the years All too few, gone too fast,
And accept the stark fact That nothing can last...

A touching poem, but more than that - a life with the wrong focus. Now see a second woman we meet early in the spring of 1905. Songwriter Civilla D. Martin (1869-1948), who writes:
"My husband and I were sojourning in Elmira, New York. We contracted a deep friendship for a couple by the name of Mr. and Mrs. Doolittle - true saints of God. Mrs. Doolittle had been bedridden for nigh twenty years. Her husband was an incurable cripple who had to propel himself to and from his business in a wheel chair.
Despite their afflictions, they lived happy Christian lives, bringing inspiration and comfort to all who knew them. One day while we were visiting with the Doolittles, my husband commented on their bright hopefulness and asked them for the secret of it. They read us this verse:
Are not two sparrows sold for a penny? Yet not one of them will fall to the ground apart from the will of your Father in heaven. And even the very hairs of your head are all numbered. So don't be afraid; you are worth more than sparrows. (Matthew 10:29-31)
Then, Mrs. Doolittle's reply was simple: 'His eye is on the sparrow, and I know He watches me.' The beauty of this simple expression of boundless faith gripped the hearts and fired the imagination of Dr. Martin and me."
The hymn "His Eye Is on the Sparrow" was the outcome of that experience.
1. Why should I feel discouraged, why should the shadows come, why should my heart be lonely and long for Heav'n and home, when Jesus is my portion? My constant Friend is He: His eye is on the sparrow, and I know He watches me; His eye is on the sparrow, and I know He watches me.
2. "Let not your heart be troubled," His tender word I hear, and resting on His goodness, I lose my doubts and fears; tho' by the path He leadeth but one step I may see: His eye is on the sparrow, and I know He watches me; His eye is on the sparrow, and I know we watches me.
3. Whenever I am tempted, whenever clouds arise, when songs give place to sighing, when hope within me dies, I draw the closer to Him; from care He sets me free; His eye is on the sparrow, and I know He watches me; His eye is on the sparrow, and I know He watches me.
Refrain: I sing because I'm happy, I sing because I'm free, for His eye is on the sparrow, and I know He watches me.[2]

Christ's well-done is what any of us would call ending well. Look at the second half of the Psalms 71. You are opening to the words of someone who ended well. God's prompts them to pause and look back over their life. They are old, and have lived through much--facing the weaknesses of old age, its challenges, blessings and curses.
But the key to finishing life, or ending well, is the long-term cultivation of godly habits.
Life is a constant stream of choices. Each choice we make has a consequence. The consequences of godly habits are good, the consequences of ungodly habits are bad.
David's Twelve Resolves
Note in your Bible these 12-future tense resolves in Psalm 71:14-24.
1. v.14a But I will hope continually,
2. v.14b And will praise You yet more and more.
3. v.15 My mouth shall tell of Your righteousness And Your salvation all the day, For I do not know their limits.
4. v.16a I will go in the strength of the Lord God;
5. v.16b I will make mention of Your righteousness, of Yours only.
6. v.17 O God, You have taught me from my youth; And to this day I declare Your wondrous works. 18 Now also when I am old and grayheaded, O God, do not forsake me, Until I declare Your strength to this generation, Your power to everyone who is to come. [Note Psalm 92:13-15]
7. v.19 Also Your righteousness, O God, is very high, You who have done great things; O God, who is like You? 0 You, who have shown me great and severe troubles, Shall revive me again, And bring me up again from the depths of the earth.
8. v.21 You shall increase my greatness, and comfort me on every side.
9. v.22a Also with the lute I will praise you-And Your faithfulness, O my God!
10. v.22b To You I will sing with the harp, O Holy One of Israel.
11. v.23 My lips shall greatly rejoice when I sing to You, And my soul, which You have redeemed.
12. v.24 My tongue also shall talk of Your righteousness all the day long; For they are confounded, For they are brought to shame Who seek my hurt.
So, looking forward to Christ's 'well done' means directing my life so that it ends well. Living purposefully means that I make some choices, and in the power of God's Spirit, form some holy habits like these.
Here are all David's resolves found in Psalm 71. Think of them as saying-"I will..."
1. Flee to God for hope as my troubles threaten to drown me.
2. Cry out to God for help before I give in to temptations.
3. Trust God's Word over my fears before I get paralyzed by them.
4. Seek the Lord about my hurts before I get bitter.
5. Keep reminding myself of God's faithfulness for all of my life to this moment.
6. Seek God's plan for my life each day.
7. Use my mouth so often for praise, no room will be left to complain.
8. Trust in the Lord's ability to rescue me more than EMS, the doctors, or calling 911.
9. Never give up even when all alone, forgotten by most and out of circulation for the rest of my days.
10. Never stop looking for people to share a testimony of God's goodness in my life.
11. Humbly depend on the Lord.
12. Seek out younger people and pass on to them my testimony of God's goodness and great faithfulness.
13. Never stop pursuing God in a deepening experience of knowing Him daily.
14. Welcome pain and suffering as God's perfect tools for shaping my life.
15. Forsake the stereotypes the uselessness of 'old timers'.
16. Let God invade my whole day, not just the start or finish, but all of it!
For more from Discover the Book Ministries, please visit  discoverthebook.org .