6 Deep Convictions COVID-19 Can Instill in Us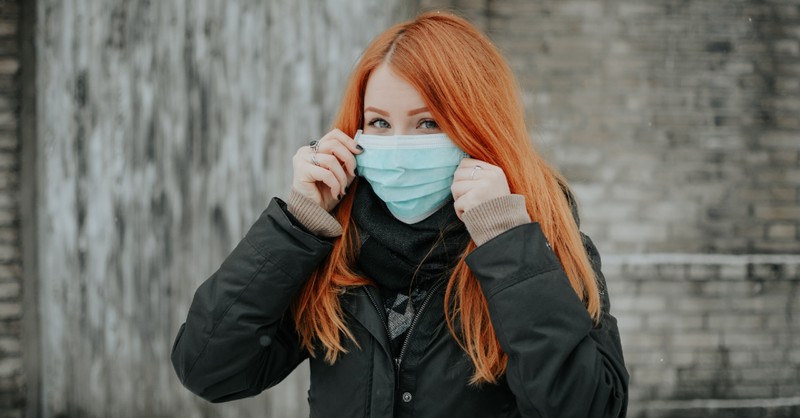 The current COVID-19 pandemic is an unprecedented time in most of our lives. The rising death toll and the suggested (and some mandated) restrictions that attempt to limit the spread of this virus have brought fear and confusion to millions of people around the world.
And while this whole pandemic has been a surprise for most of us, it hasn't been a surprise to God. Like any other struggle we face, God wants to work this situation for good in our lives.
Here are 6 things God can teach us through the current COVID-19 pandemic:
1. How to Trust God Day by Day
Therefore do not worry about tomorrow, for tomorrow will worry about itself. Each day has enough trouble of its own. Matthew 6:34
When I first got news that my kids were going to be out of school for at least 6 weeks, I admittedly felt anxious and my mind raced with so many questions. I'm a planner and I like predictability--to know what tomorrow and the following weeks and months will look like in my life, but right now we are all living in a day by day situation.
If you are like me, that can be stressful.
In Exodus chapter 16, we find the Israelites in a similar situation. They had to learn to trust God day by day for provision and health as God provided their food (manna and quail) only one day at a time.
God was preparing them to eventually inhabit their promised land where their food source would be a bit more long term, but during this season they experienced God's faithfulness as He provided what they needed one day at a time.
During this time, as things change day by day, we can learn to trust God daily in our lives, not only for financial provision, but also for emotional needs and much more.
We may not know what tomorrow holds, but we can trust in our God who does know and provides for our needs.
2. We Can Experience God's Peace No Matter the Circumstances
I have told you these things, so that in me you may have peace. In this world you will have trouble. But take heart! I have overcome the world. John 16:33
Tough and unknown times make us examine what and who we are really trusting in. It's tempting to try to find peace in our circumstances, but it's when circumstances are unstable that you really build your faith muscles.
My own faith and trust in God has grown exponentially in the last year of my life as God has led me through a lot of unfamiliar and unknown circumstances.
Walking through these anxiety-inducing circumstances and working through the process with both God and my counselor has really helped develop my faith muscles and helped prepare me for this current season.
If I would have faced these same COVID-19 related circumstances a year ago, I likely would have spiraled in anxiety, but instead, I'm experiencing a supernatural peace that is really refreshing.
I know this is because God has used my past circumstances to grow my faith and remind me how faithful He is.
Perhaps you are experiencing this supernatural peace right now as well, or maybe God wants to use this season to build your trust and faith in Him to help you in a later situation in your life.
Whichever side of the spectrum you find yourself in, leaning into God's peace and faithfulness during this time will bless you tremendously.
3. You Can Bless Others in All Circumstances
The second is this: 'Love your neighbor as yourself.' There is no commandment greater than these. Mark 12:31
COVID-19 has undoubtedly affected all our lives in some way, and it can be easy to focus on the situations we are facing in our own lives, but it's also a great opportunity to look for ways to help others during this time.
Since we are all facing this time together, it gives us all a great perspective on what challenges others are currently facing.
I have elementary-aged kids home from school and am able to work my part-time job from home, so I'm currently quite a bit of flexibility in my schedule. Recognizing this, I recently started praying for my eyes to be open to opportunities for me to bless others.
Just this past week, my friend's son had a birthday but wasn't able to have a birthday party because of the social distancing mandate, but I was able to drop off a present for him to help make his day a little more special.
Then later in the week, I was able to make a grocery run for another friend of mine who is pregnant and sick. Neither of these things were very difficult for me to do, but these acts ended up blessing two different families in the midst of difficult circumstances.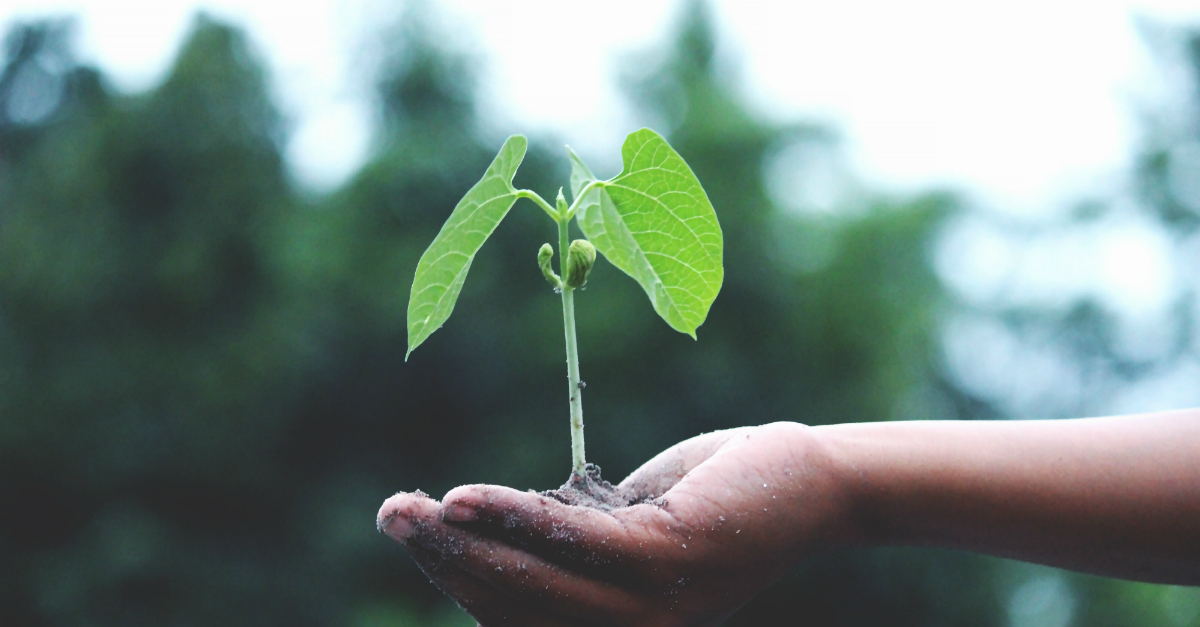 Photo Credit: ©Pexels/Akil Mazumder
4. The Importance of Connection
Practicing social distancing makes us realize just how much our lives are interconnected with other people and how important that connection is to our lives. Oftentimes, connection with others often just happens in our lives naturally with work, school, family, friends, neighbors, church, people in the community, etc., but when we are faced with needing to distance ourselves physically with the majority of people, we have to become intentional about connecting with people in different ways.
There are so many ways we can connect with those we care about in our lives: texting, phone calls, video chat, social media, online church, and even letters through old fashioned snail-mail!
My husband and I have even been connecting with our small group lately through Zoom, a video chat platform.
Isolation can be draining, but connection with others is life-giving, and sometimes it takes situations like this to make us realize just how life-giving it really is.
5. Our Need for Rhythms of Rest
Come to me, all you who are weary and burdened, and I will give you rest. Matthew 11:28
For many people, life has suddenly slowed down a lot. Appointments are cancelled, parents don't have to get kids rushed off to school, work commutes are non-existent if you are working from home, and social activities are on hold.
Not everyone is experiencing this slow down (thank you healthcare workers, grocery store employees, and everyone else who help keep things running during this time), but if you are one that falls into this category, it's a perfect opportunity to take this time to live a little more slowly and take some time to reflect and be intentional.
Take time to seek God on what you are supposed to do today, not what you think you should do. Take opportunities to snuggle and connect with your kids, or maybe you need to send them to their rooms for some quiet time so you can get a few minutes of peace.
Those of you who are telecommuting, take a break every so often and give your kids a hug. The point is to slow down and enjoy the little things that often get missed in the hustle and bustle of normal life.
6. The Essential Role of Gratitude
Give thanks in all circumstances; for this is God's will for you in Christ Jesus. 1 Thessalonians 5:18
If you are at home with your family a lot these days, this can either cause you to be frustrated and stressed, or you can take this opportunity to embrace thankfulness for what God has blessed you with.
Close quarters with family may cause arguments, but your family is a blessing from God. Most of us have a home to live in (and possibly work from during this time), technology that allows us to connect with others in the midst of social distancing, and our health, and these are all things to be thankful for.
Even the people you long to connect with and the things you look forward to doing once this season is over are things to be thankful for.
If you are missing something or someone during this season, take the time to thank God for what/who that is and the knowledge that you will be able to enjoy them in the future.
Thankfulness helps us stay focused on how God has blessed us more than the struggles we may be facing and keeps us walking in God's peace.
While we may not know the full implications of this pandemic for years to come, my prayer is that this season makes a mark on our lives and changes us for the better.
And we know that in all things God works for the good of those who love him, who have been called according to his purpose. Romans 8:28
Photo Credit: ©Unsplash/Pille Riin Priske
---

Cortni Marrazzo lives in Spokane, WA with her husband Jason and their two elementary-age sons. She recently completed her bachelor's degree in Interdisciplinary Studies in Religion and Communication from Liberty University. She is passionate about local church ministry and encouraging and inspiring people toward God's Word through writing and speaking. You can find more of her writing and contact her at www.Cortni.Marrazzo.com or on Instagram (https://www.instagram.com/cortnimarrazzo/) or Facebook(https://www.facebook.com/CortniMarrazzo)