Defining Worship, Part 4: Worship as Event
Bob Kauflin

Director of Worship Development, PDI Ministries

2003

30 Sep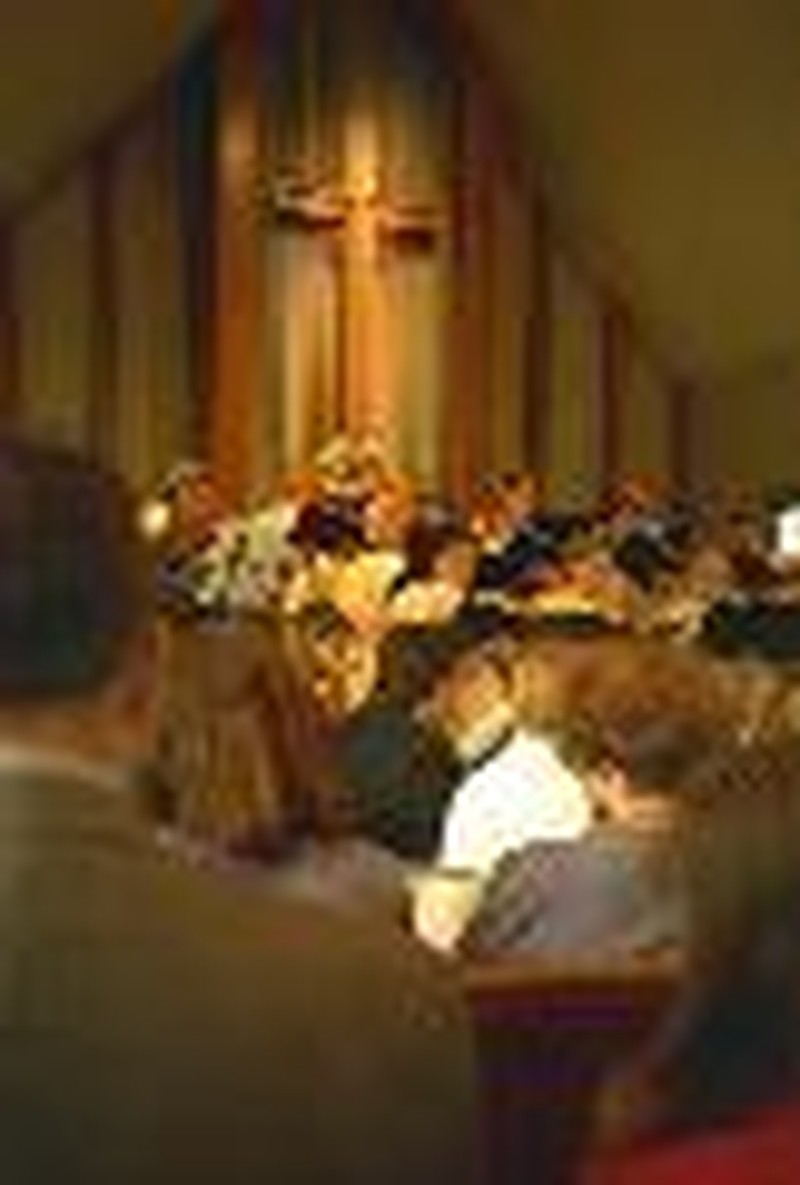 We're in the middle of exploring aspects of biblical worship. So far, we've looked at worship as exaltation, expression, and encounter.

Another way Scripture speaks of worship is as an event. While God's Word clearly views worship as a way of life before God, we are also commanded to meet together in specific contexts to proclaim His glory and exalt His name.

In the Garden of Eden, Adam and Eve experienced unbroken communion with their Creator. Life was one continual succession of "worship events." After the fall, however, our relationship with God was broken. We were unable to approach Him because of our sin. Therefore, God established sacrifice as the means by which He was to be approached and worshiped. The spontaneous sacrifices of Cain, Abel, and the patriarchs led to a more developed pattern of worship at the tabernacle, and finally the temple. Although God made it clear He expected daily devotion to His name and holiness, He provided for yearly, monthly, even daily reminders that He was Israel's Creator and Redeemer.

In the New Testament, less emphasis is given to worship as an event. Much of the terminology used for acts of worship in the Old Testament (sacrifice, temple, priest, altar, etc.) are reapplied to our daily lives as Christians. Romans 12 says we are to offer up our bodies as living sacrifices. That's an ongoing activity, not something we can do once a week (see also Heb 13:15-16). However, Hebrews 10:25 tells us we are not to neglect meeting together, but are to encourage one another, all the more as we "see the Day drawing near." This passage, along with the book of Revelation, reminds us that our worship gatherings on earth are a foretaste of the heavenly assembly where we will worship God forever.

The early Christians continued to meet together on the first day of the week primarily to pray, hear God's word, share the Lord's supper, and to fellowship. If they followed the synagogue pattern of that time, there were likely songs of adoration as well. Despite the changes in meaning assigned to worship vocabulary, worship continued to be an event for God's people.

For the early Christians, however, worship was more than the music. In fact, the singing portion of meetings in the early church probably took up much less of the service than many of us today are used to.  If we are going to view worship as an event, it's important that we understand what is actually taking place. We are no longer seeking to work our way into the Holy of Holies through our songs and sincere intentions. Jesus secured our entrance already (Heb. 10:19-22). Instead, we gather to remind ourselves of what He has already accomplished, and to respond with worship.

David Peterson says it well:  "At the heart of Christian gatherings there should be a concern to proclaim and apply the truths of the gospel, to keep the focus on God's gracious initiative, to stimulate and maintain saving faith and to elicit appropriate expressions of that faith in the assembly and in everyday life. Prayer and praise are clearly worship when they are faith responses to the gospel." (Worship: Adoration and Action, ed. by D.A. Carson, pg. 83)

In other words, our songs of praise and adoration are "worship" as they focus us on the gospel and strengthen us in our walk of faith. When we view worship this way, we are edified, God is glorified, and the church of Jesus Christ is built up.

Next time, we'll take a look at worship as everyday life.


Recommended Resources:

All We Long To See: All We Long to See is the ninth release in the Come & Worship series from Sovereign Grace Ministries, and builds on the modern worship sound that has attracted national radio exposure for previous projects in the series. The focus of each new song on All We Long to See is a life lived for Another--for the One who died, and rose, and will come again. From the opening declaration of "Jesus, My Only Hope," to the closing celebration of "The Audience of One," these songs bring a message that help us experience and express the glorious mystery of the Savior. Available on Sovereign Grace Ministries Webstore.

A Passion for the Glory of God Worship Conference: This conference seeks to combine theological training with practical equipping to serve both worship leaders and worship teams. The main sessions this year will explore Worship: What Really Matters (Bob Kauflin), Worshiping the God Who Creates (Craig Cabaniss), Worshiping the God Who Redeems (Mark Altrogge), and Worshiping the God Who Is Here (Bob Kauflin). The seminars will address songwriters, sound teams, musicians, and worship leaders. The conference will start on Thursday October 16th, and conclude on Saturday, October 18th. The full schedule is available, as well as links to registration, information on lodging, and a full list of speakers.