What is the Gift of Prophecy and Does it Still Exist Today?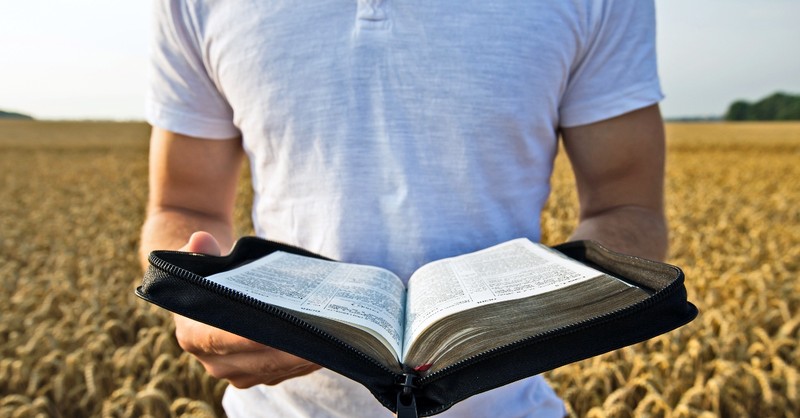 Is the gift of prophecy still relevant in today's modern-day church? For many Christians, the word prophet or prophecy conjures up visions of fortune-telling. And for those who have the spiritual gift of prophecy, they hesitate to share they have this gift.
When I share that I have this gift, I mostly get these questions, "Oh so can you tell me the future?" "What about the future of the church?" And, "So what do you see for the end times?"
What is the Gift of Prophecy?
The holy spirit gives the gift of prophecy to individuals to assist in edifying the church and to make God's heart known. The word prophecy comes from the Greek word "propheteia" which means one has the ability to receive divinely inspired messages from the Lord.
Someone with the special gift of prophecy can be defined as "a poet or a person gifted at explaining God's divine truth." In other words, they are gifted in sharing God's bold truths. These messages take form in divine inspiration, exhortation, correction, or other revelations that equip the church body, as well as future events.
This gift is still relevant in the church today and should be embraced as well as the other spiritual gifts listed in 1 Corinthians 12:10 and Romans 12:6.
What the Bible Says About the Gift of Prophecy
The Bible is a riveting narrative of creation, humanity, and God's hand in it. From the very beginning, we learn God has a plan to redeem all of mankind and teaches us why we need a savior. While the gospels share Jesus' ministry and time on earth. All of these accounts are woven together and center around our Savior and coming King.
According to Got Questions, "…scholar J. Barton Payne found 574 verses in the Old Testament that point to or describe or reference the coming Messiah. Alfred Edersheim found 456 Old Testament verses referring to the Messiah or His times. Conservatively, Jesus fulfilled at least 300 prophecies in His earthly ministry."
Now that we've established God's timeless truths and why prophecy was key in giving us hope in the coming of Jesus, His ministry, how He became our savior, and His ascension, we can focus on the church body and why God gives us spiritual gifts and how prophecy is still relevant today.
In Acts 2:17-18 we read, "In the last days, God said, 'I will pour out my Spirit on all people. Your sons and daughters will prophesy, your young men will see visions, and your old men will dream dreams. Even on my servants, both men and women, I will pour out my Spirit in those days, and they will prophesy.'" Clearly, since the time of Christ we have been living in "the last days" and this gift is just as valuable as ever.
We are however warned to use discernment and caution when either using this gift or receiving it from others as 1 John 4:1 says: "Dear friends, do not believe everyone who claims to speak by the Spirit. You must test them to see if the spirit they have comes from God. For there are many false prophets in the world." 2 Peter 1:20-21 also warns us, "Above all, you must understand that no prophecy of Scripture came about by the prophet's own interpretation. For prophecy never had its origin in the will of man, but men spoke from God as they were carried along by the Holy Spirit."
Because we have a loving and generous God, He has given each Christian spiritual gifts upon receiving salvation. There are three biblical lists of the "gifts of the Spirit," also known as spiritual gifts found in the Bible. The three main passages describing the spiritual gifts are Romans 12:6-8; 1 Corinthians 12:4-11; and 1 Corinthians 12:28.
In Romans 12, the spiritual gifts listed are prophesying, serving, teaching, encouraging, giving, leadership, and mercy. The list found in 1 Corinthians 12:4-11 includes faith, healing, word of wisdom, the word of knowledge, distinguishing between the spirits, speaking in tongues and the interpretation of tongues. However, there is a total of 22 spiritual gifts: Apostles, Pastor-Teachers, Prophets, Prophecy, Knowledge, Wisdom, Faith, Healing, Miraculous Powers, Speaking in Tongues, Interpretation of Tongues, Distinguishing between Spirits, Encouragement, Administration, Giving, Leadership, Helps, Service, Celibacy, and Mercy.
When we take an overview of these Scriptures, we learn God gives us spiritual gifts to strengthen others and to strengthen our own faith in Him. To strengthen someone else with your spiritual gifts means to help them stay strong in their faith journey. We all have spiritual gifts to not only help each other and grow God's Kingdom, but these gifts are ultimately meant to glorify God. All of these gifts are meant to reveal our eternal, heavenly reality.
Do Christians Still Have the Gift of Prophecy Today?
Spiritual gifts are given to followers of Christ just as they were being given 2,000 years ago. Regardless of the times, these gifts are vital to the church. In my own personal life, I have witnessed miraculous healings, God has given me dreams and visions of our son before he was ever conceived despite seven years of infertility. I've heard God's voice in the emergency room and God has given me words for perfect strangers.
And when I shared what God spoke—they were stunned because these things were secrets no one else knew. But God is so creative that way, to send words of encouragement, conviction, or affirmation.
Let's jump back to Acts 2:17-18 where Paul writes how God said He would pour out His spirit on His people in the last days. We've been living in the last days since Christ's ascension which means this gift is anything but irrelevant or gone. Now more than ever, we need the gift of prophecy. We need those in our church body who are willing to be the watchers at the watch gates, who are willing to obey God and tell us as individuals or as a whole; whether we are veering off course, that we need to repent, or soften our hearts towards God.
We need the gift of prophecy to share God's bold truths with the world today. Those with this gift will always line up with scripture and they rely on the power and equipping of the Holy Spirit.
How Does God Make Himself Known to Us to Today?
While the gift of prophecy is still relevant today and even vital to the church, God makes Himself known in other ways. He reveals Himself to us on a daily basis in so many personal and lovely ways. The Bible tells us He reveals Himself to us in four primary ways: through our heart and mind—our conscience bears witness to His presence.
Romans 1:19-20 Paul writes, "For what can be known about God is plain to them, because God has shown it to them. For his invisible attributes, namely, his eternal power and divine nature, have been clearly perceived, ever since the creation of the world, in the things that have been made. So they are without excuse."
God also reveals Himself through all that He has created. The earth, rocks, and the heavens reflect His glory. Psalm 19:1-2 says, "The heavens declare the glory of God, and the sky above proclaims his handiwork. Day to day pours out speech, and night to night reveals knowledge." The second and third way He reveals Himself to us is through His Son, Jesus and finally through His Word.
Through these ways, God longs to connect with us on an intimate level. He desires for each of us to know His heart. One of the greatest ways to get to know God is through His word. It reveals the depths of His love, why He created us, and what He expects from us. John 1:1 reveals God best, "In the beginning was the Word, and the Word was with God, and the Word was God." This passage here tells us He was and is before He created the world.
God makes Himself known to us today through not only the gift of prophecy, but through the world around us, through the Word, and through the Holy Spirit. If we want God to reveal His will, presence, or plan for us—we can simply turn to Him and ask Him in prayer.
Photo Credit: ©iStock/Getty Images Plus/ollinka
---

Heather Riggleman is a believer, wife, mom, author, social media consultant, and full-time writer. She lives in Minden, Nebraska with her kids, high school sweetheart, and three cats who are her entourage around the homestead. She is a former award-winning journalist with over 2,000 articles published. She is full of grace and grit, raw honesty, and truly believes tacos can solve just about any situation. You can find her on GodUpdates, iBelieve, Crosswalk, Hello Darling, Focus On The Family, and in Brio Magazine. Connect with her at www.HeatherRiggleman.com or on Facebook.