Do Humans Really Have Free Will?
Caroline Madison

Crosswalk.com Contributing Writer

2020

24 Apr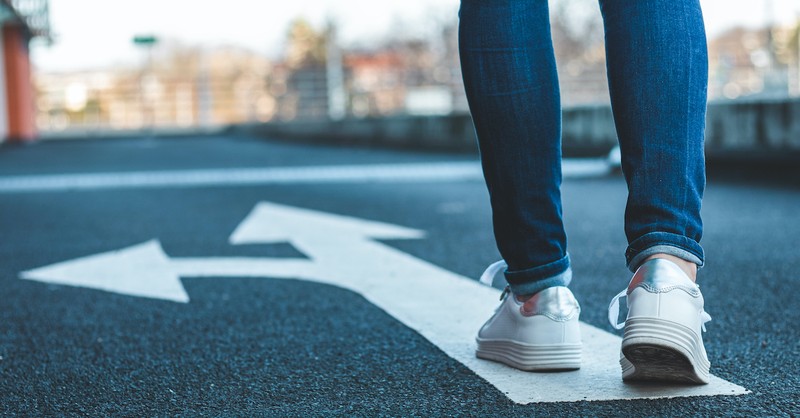 This question of free will has sparked heated debates, caused hostile division, and produced more confusion in believers than perhaps any other biblical query. Many of us want to have the final say in our own lives and can produce a portfolio of verses to support that reality. Others want to give up all responsibility and strip our choices of importance. Perhaps the solution to this question lies somewhere between those two extremes in the classically infuriating answer: "Yes…but no." Let's first determine the definition and scriptural context of "free will" before considering how a proper understanding of it should impact our walk with Christ.
What DON'T We Mean by "Free Will"?
Merriam Webster defines free will as the "freedom of humans to make choices that are not determined by prior causes or by divine intervention." This essence of "ultimate self-determination" (as John Piper expresses it) removes God's influence entirely, insisting that the only determining factor in an individual's future is their own will. It also has no foundation in Scripture. In fact, we find quite the opposite:
"No one can come to me unless the Father who sent me draws them…" (John 6:44)

"…no one can say, 'Jesus is Lord,' except by the Holy Spirit." (1 Corinthians 12:3)

"And you [He made alive when you] were [spiritually] dead and separated from Him because of your transgressions and sins." (Ephesians 2:1 AMP)

"Many are the plans in a person's heart, but it is the LORD's purpose that prevails." (Proverbs 19:21)

"A man's mind plans his way [as he journeys through life], but the Lord directs his steps and establishes them." (Proverbs 16:9 AMP)

"Now listen, you who say, 'Today or tomorrow we will go to this or that city, spend a year there, carry on business and make money.' Why, you do not even know what will happen tomorrow. What is your life? You are a mist that appears for a little while and then vanishes. Instead, you ought to say, 'If it is the Lord's will, we will live and do this or that.'" (James 4:13-15)
Throughout Scripture, God's will is absolutely jarring in its disruptiveness. This certainly doesn't sound like "ultimate self-determination" to me. It sounds like God drawing us, compelling us, interrupting our plans, and raising us from the dead like Lazarus.
What DO We Mean by "Free Will"?
However, there is a context in which the position of free will does have biblical support: the grave responsibility of making choices. Because beneath the canopy of God's sovereignty, man does have free will. In the beginning, God established the principle of choice by giving Adam and Eve an entire garden containing a forbidden tree—this, but not that—a thread that weaves through the tapestry of future generations into the present.
"This day I call the heavens and the earth as witnesses against you that I have set before you life and death, blessings and curses. Now choose life, so that you and your children may live." (Deuteronomy 30:19-20)

"But if serving the LORD seems undesirable to you, then choose for yourselves this day whom you will serve..." (Joshua 24:15)

"Anyone who chooses to do the will of God will find out whether my teaching comes from God or whether I speak on my own." (John 7:17)
Scripture also states clearly that…
Does Everyone Have Free Will?
Or perhaps we should say it differently: is everyone free? John Piper advocates for this subtle shift in our language: "So instead of speaking of the will as free or not, I prefer to speak of people as free or not because that is the way the Bible does."
"You, my brothers and sisters, were called to be free. But do not use your freedom to indulge the flesh; rather, serve one another humbly in love." (Galatians 5:13)

"It is for freedom that Christ has set us free. Stand firm, then, and do not let yourselves be burdened again by a yoke of slavery." (Galatians 5:1)

"Now the Lord is the Spirit, and where the Spirit of the Lord is, there is freedom." (2 Corinthians 3:17)

"So if the Son sets you free, you will be free indeed." (John 8:36)

*Bold emphasis added.
It's a topic that comes up a lot in Scripture, but notice how each of these verses reveals something different about freedom:
So no, everyone is not free. No matter how hotly we might insist on our autonomy if Jesus has not freed us from the bondage of sin, then we are still slaves to it (Romans 6:6-7). It is only by His mercy and grace that we are given the freedom to come (John 6:44), live (Ephesians 2:1), and declare the Lordship of Jesus Christ (1 Corinthians 12:13). And it is only through His lovingkindness that we can truly make choices unfettered by a nature that is hostile toward God—a nature we are all born with.
The Responsibility of Freedom
Many people, when they talk about being able to choose, are thinking more about their own "pursuit of happiness" than the sobering reality of biblical free will. Choice always has been and always will be a unique burden to bear; nowhere in Scripture are we encouraged to exercise it thoughtlessly. On the contrary, we are given clear instructions on how to use the freedom we've been given. It's not a license to do whatever makes us happy, nor is it permission to prop our feet up and enjoy our newfound liberty.
Peter writes, "Live as free people, but do not use your freedom as a cover-up for evil; live as God's slaves" (1 Peter 2:16). Paul elaborates on this concept in Romans 6:19-22: "…Just as you used to offer yourselves as slaves to impurity and to ever-increasing wickedness, so now offer yourselves as slaves to righteousness leading to holiness. When you were slaves to sin, you were free from the control of righteousness. What benefit did you reap at that time from the things you are now ashamed of? Those things result in death! But now that you have been set free from sin and have become slaves of God, the benefit you reap leads to holiness, and the result is eternal life." *Bold emphasis added
"You, my brothers and sisters, were called to be free. But do not use your freedom to indulge the flesh; rather, serve one another humbly in love." (Galatians 5:13)

"'I have the right to do anything,' you say—but not everything is beneficial. 'I have the right to do anything'—but I will not be mastered by anything." (1 Corinthians 6:12)
How treacherous freedom can be if not controlled. Like anything else, it can be abused, used to sate our own appetites at the expense of those around us. Freedom, in the absence of self-control and discipline, may lead us to become enslaved again to our own desires and impulses. Our freedom, the freedom we are given through the sacrifice and mighty work of Jesus Christ, is not for us. We surrender our choices to God through wholehearted obedience and submission—submission of our desires to His will. And we offer ourselves to others through acts of loving service, always considering the wellbeing of brothers and sisters before our own needs.
Photo credit: ©GettyImages/ZbynekPospisil
Caroline Madison is a freelance editor and writer with a passion for the written word and a special interest in telling and reading stories that present biblical truths in fresh ways. She also enjoys writing flash fiction, drawing pencil portraits, and playing piano.