Do You Have a Heart for Obedience?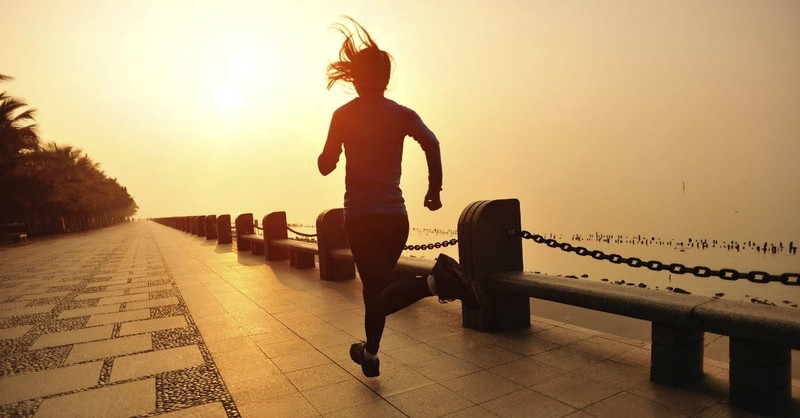 Consider it pure joy, my brothers and sisters whenever you face trials of many kinds, because you know that the testing of your faith produces perseverance. Let perseverance finish its work so that you may be mature and complete, not lacking anything (James 1:2-4).
This weekend, I went for a nearly 6.5 mile run. It's been several months since I've run that far. The course was more difficult than normal; miles three and six were almost entirely uphill. And, we ran at a faster pace than I usually take for a long run.
We had actually planned for a five mile run, and I had psyched myself up for that distance. But, our outbound course ended up being longer than we planned…which meant that the trip back home was also longer than planned. I was going to stop at five miles and just walk the rest of the way.
But, no…
My running partner kept encouraging me, telling me to keep going. Up that final hill we trudged. Every part of my body was aching. I could barely place one foot in front of the other as we slowly climbed the biggest, most daunting hill I have ever run. Every breath was a struggle. My heart pounded. But, slowly, methodically, we kept going.
Finally, we were up the hill, rounding the corner into our addition. Surely we would stop at six miles, surpassing our original goal.
But, no…
"We can make it all the way back to your house," my running partner said.
Everything within my body called out to stop, to walk the rest of the way back, to cool down and take it easy. But, onward we trudged. Step by step. Inhaling and exhaling. Fighting the urge to stop every single step of the way. The only voice of encouragement was that of my running partner, in this battle together, neither of us willing to be the first to give in.
Finally, about an hour after we started, we reached my driveway. What a sense of accomplishment! As we looked at our time and realized that we were close to our normal pace for a short run without major hills, we knew that we had conquered a huge hurdle! The battle was hard, but we had gone above and beyond our goals for the day. We had won!
As I reflect on that run, it reminds me of this race that I have been running for several years. I know that God has started me on this path. There have been some massive hills. I've found myself struggling every single step, just trying to keep my eyes on the goal.
I entered the race with excitement, ready to see God's hand. I was filled with joy as I began to see him mold me into his image. I've enjoyed the scenery, the landscape, as I've trudged along day by day, seeking to run this race with endurance.
But I was psyched up for a five mile run. I feel as if five miles has come and gone. Suddenly, my goal is behind me…but the race isn't over. There's still a huge, daunting hill in my path, blocking my way home. I want to quit, to turn aside, to say that I've run far enough.
And yet, there's a quiet voice coming alongside me, encouraging me to keep going. It tells me that victory is just around the corner, that the beauty of the Promised Land is waiting. But, I have to keep going, fighting the urge to call it quits. The voice beckons me to push myself a little harder, a little longer, a little faster. It tells me to keep going.
My heart longs to walk obediently to my Savior, to live in all the fullness of his glory and grace. I long to hear my Savior's tender voice whispering to me throughout the day. I want scriptures to be alive, cutting deep within my soul to reveal the inner recesses of my heart. I want to have faith that moves mountains, to trust him with all my heart even when circumstances are out of my control. I want to rest in Him knowing that he holds my future securely in his hands.
And, yet, my flesh is weak.
My flesh cries out for immediate gratification, to settle for what is here in front of me instead of waiting for God's best. It rationalizes that indulging a little won't hurt anyone or anything, but it will fulfill an ache within my heart. It cries out that God's promises will never be fulfilled, that I'm a fool to cling to a promise that is dead and gone.
I feel myself ever so subtly allowing my flesh to win this battle. I see myself cautiously inching closer to the fire that could easily lead me down a path to sin. And yet, God beckons me to keep going. He tells me that these many trials, as varied as they are, are developing perseverance in me. As I stay the path and let perseverance have its way in me, I am being made mature and complete in him. I am being molded in his image.
But it is hard. I ache deep within my soul. My will power, my resolve, my determination are fading. Just veer off course for a short time. Just take a break. Stop and breathe.
But he calls me to keep going, to keep running, to keep persevering.
A little phrase in the book of Judges struck me earlier this year. It has run through my mind repeatedly. God called Gideon to save the Israelites, to step up and be a mighty warrior. Gideon, however, was timid and insecure. He called God on it, told him, "Is my clan not the weakest?  Am I not the least in my family?"
But God didn't buy it. "Go in the strength you have," he told Gideon. "Am I not sending you?" (Judges 6:14-16).
I feel a lot like Gideon. Who am I to run this race? I am not capable. I don't have the strength. I don't have the power that I need to keep going. I am not capable of winning the victory.
But God reminds me that he is the one who has sent me on this journey. He is the one who called me to this race. He knows my strength—or lack thereof—and yet he calls me to run in the strength I have.
Why?
But he said to me, "My grace is sufficient for you, for my power is made perfect in weakness." Therefore I will boast all the more gladly about my weaknesses, so that Christ's power may rest on me. That is why, for Christ's sake, I delight in weaknesses, in insults, in hardships, in persecutions, in difficulties. For when I am weak, then I am strong (2 Corinthians 12:9-10).
Because when I am at my lowest, weakest point, I get to see his power and his grace come alive. Because when I know I can't do it on my own, I turn it over to him and trust him with the results. Because when I am faced with an impossible situation, I deflect all glory back to him, pointing the world to his strength. Because when my weaknesses suddenly become strengths, the whole world takes notice, trying to figure out how the most unlikely candidate was chosen for a major assignment.
I am weak. I am tired. I am so ready to throw in the towel, to say I've run far enough, hard enough, long enough.
But I will let perseverance continue its work in me so that I may be mature and complete, not lacking anything…
Dena Johnson is a busy single mom of three kids who loves God passionately. She delights in taking the everyday events of life, finding God in them, and impressing them on her children as they sit at home or walk along the way (Deuteronomy 6:7). Her greatest desire is to be a channel of God's comfort and encouragement. You can read more of Dena's experiences with her Great I AM on her blog Dena's Devos.
Publication date: October 9, 2014