Does God Want Us to Have Pets?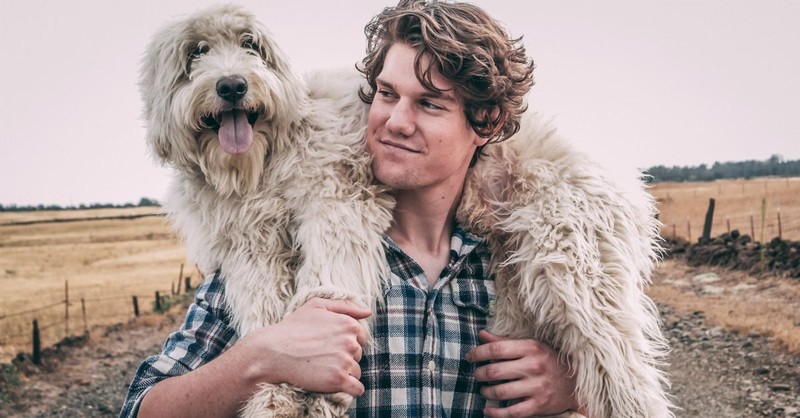 If you've ever witnessed the chaos of a natural disaster, you'll see families hastily evacuating their homes due to fires, floods, or hurricanes. Stories of their frantic retreats share a remarkable similarity: they rescue two things as they rush out the door—treasured photos and family pets. Forget the paintings and the jewelry! Fido and photos come first.
We love our pets! Recently, I took my daughter and her Doberman, Roo, to the "Darling Dachshund" races. You heard me. Little weiner dogs burst out of their teeny-tiny starting gates and frantically sprint toward doting owners holding squeaky toys at the finish line. Hysterical!
Americans spend $70 billion per year on their pets.  There are 2 million cat videos on YouTube. (Why? I'm not a cat person…) My daughter frequently chats with her pet-loving friends around the globe on Instagram.
Viagen Pets cites 10 reasons why folks love dogs: loyalty, friendship, therapy, health, unconditional love, protection, selflessness, exercise, forgiveness, and happiness.
My Mom has mid-stage Alzheimer's. We always bring Penny, our cocker spaniel, to visit her. My Dad passed away three years ago. Last week she confided, "I love when Penny sleeps with me. My bed doesn't feel so empty without Ralph (my Dad). "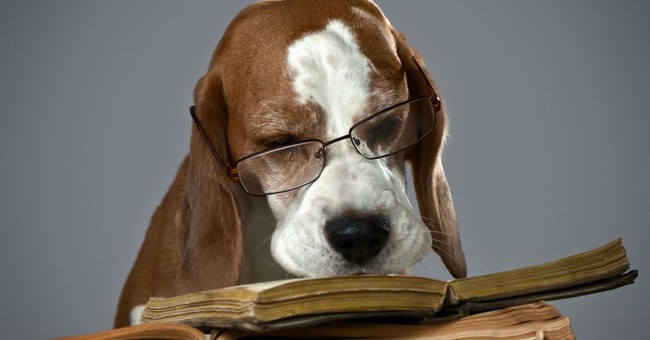 Photo Credit: ©GettyImages/igorr1
What Does the Bible Say about Our Animal Friends?
I pondered this passion we have for all things furry (and scaly, as the case may be). God must have placed in us a desire to bond with animals. Does the Bible broach the subject?
Yes. God has a lot to say about our intertwined relationships with animals in His Word.
God had Adam name the animals. He commanded Noah to protect and care for the animals in the ark. He had the Jews keep Passover lambs in the house with the family.
Nathan decried David's adultery with Bathsheba by telling a story of a poor man who had one little ewe lamb he loved. Uriah was the poor man. Bathsheba was the beloved little lamb:
The poor man owned nothing but one little lamb he had bought. He raised that little lamb, and it grew up with his children. It ate from the man's own plate and drank from his cup. He cuddled it in his arms like a baby daughter. (2 Samuel 12:3)
God knows when a little sparrow (or Budgie the parakeet) falls, and is concerned:
What is the price of five sparrows-two copper coins? But God does not forget a single one of them. And the very hairs on your head are all numbered. So don't be afraid; you are more valuable to God than a whole flock of sparrows. (Luke 12:6-7)
God gives us a window to observe the unspoken relationship between a man and his animal in the book of Numbers. The Jewish prophet Balaam was on his way to help Balak (a pagan king) curse Israel. God sent an angel with a flaming sword to stop him. His donkey saw the angel. The rebellious prophet did not.
Balaam's donkey spoke to her master. In Numbers 22:26-28, we hear a unique conversation:
Then God gave speech to the donkey. She said to Balaam: "What have I ever done to you that you have beat me these three times?"
Balaam said, "Because you've been playing games with me! If I had a sword I would have killed you by now."
 The donkey said to Balaam, "Am I not your trusty donkey on whom you've ridden for years right up until now? Have I ever done anything like this to you before? Have I?"
He said, "No."
Even Balaam's donkey spoke of the relationship they shared!
Isaiah reveals another passage about the connection between man and his animals:
Even an ox knows its owner, and a donkey recognizes its master's care— but Israel doesn't know its master. My people don't recognize my care for them. (Isaiah 1:3)
God Teaches Us Relationship through Scripture about Animals
God carefully teaches us to understand our relationship with Him from Bible passages about animals.
The Lord used animals to show us our need for forgiveness of sin. When Adam and Eve fell, the first act of God was to sacrifice an animal and cover their nakedness in Genesis 3:21.
Blood sacrifices and atonement fill the pages of the Bible from Genesis to Revelation. Christ was the Lamb of God who would provide the ultimate way for man to connect with God:
And they sang in a mighty chorus: "Worthy is the Lamb who was slaughtered— to receive power and riches and wisdom and strength and honor and glory and blessing." (Revelation 5:12)
God Controls Animals to Teach Us Lessons
He directed a whale and a worm to teach rebellious Jonah.
He showed Elijah His care by dispatching ravens to feed him during a drought.
The Lord judged wicked Jezebel by dispatching dogs to eat her corpse.
He shut the mouths of lions to protect Daniel and to reveal His power to a pagan king.  
The highest moment of Christ's ministry involved multiplying fish to feed the masses.
God created animals to need us to provide and care for them. We need them, too!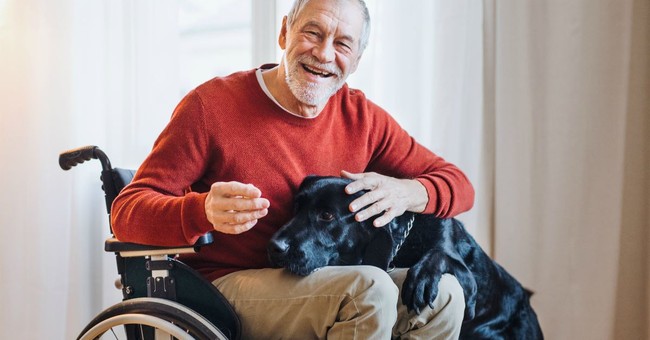 Photo Credit: ©GettyImages/Halfpoint
We Learn Valuable Lessons from Pets
Everyone at any age can learn so much from the unconditional love, presence, surrender, and loyalty of our pets. Here are just a few of the lessons they teach:
Responsibility
Someone has to feed, walk, and wash the dog. These are valuable lifeskills for anyone to learn, as soon as they're old enough to do them. Solomon observed in Proverbs 12:10: "The godly care for their animals, but the wicked are always cruel." What a great nugget of wisdom for your every family member!
Unconditional Love
No matter how many times your little ones pulls pets' fur, chase them, or try to "ride them around the house," your canine runs to the bedside of your kid every morning with a tail wag and a lick.
Faithfulness
My daughter Brie is chronically ill. Her labradoodle, Wicket, never leaves her side. She depends on Wicket. He makes her laugh and cuddles her when she cries.
Jesus demonstrated the love between man and his animals in the Gospel of John. Christ's words are so powerful and precious, I will share all of them:
The one who enters through the gate is the shepherd of the sheep… the sheep recognize his voice and come to him. He calls his own sheep by name and leads them out. After he has gathered his own flock, he walks ahead of them, and they follow him because they know his voice. 
 I am the good shepherd. The good shepherd sacrifices his life for the sheep.
 I know my own sheep, and they know me,  just as my Father knows me and I know the Father. So I sacrifice my life for the sheep.
What a beautiful picture!
Jesus knows us, His little sheep, and we know and trust Him.
Penny, my pup, lies quietly at my feet while I write to you. I feel warm and calm and comforted. I think I'll get up, scratch her warm belly and give her a treat. Or maybe I'll get a treat too!
My husband Roger wrote this wonderful article you might also enjoy: Are Dogs Religious? Do Dogs Go to Heaven?
---

Dr. Julie Barrier, along with her pastor-husband, Dr. Roger Barrier, have taught conferences on marriage and ministry in 35 countries. The Barriers are founders and directors of Preach It, Teach It providing free resources in 10 languages to 5 million visitors in 229 countries and territories. The Barriers pastored 35 years at Casas Church in Arizona, Julie has served as a worship minister, concert artist and adjunct professor at Golden Gate Baptist Theological Seminary. She has authored or composed of over 500 published works.
Photo Credit: ©Unsplash/Jordan Koons