3 Easy Hacks to Fail at Life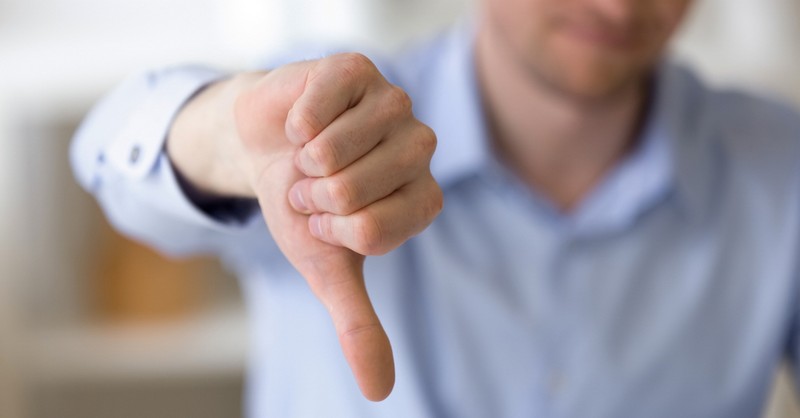 Failing comes easy to some, but others have to work hard for it. If you've ever half-heartedly or inadvertently tried your hand at failure only to bounce back at the last minute and suffer success, this article is for you. We'll explore the top three pieces of worldly advice in contrast to Godly wisdom and prove once and for all that humanity offers far superior guidance—if epic failure is the goal.
Hack #1—Follow Your Heart
For those determined to do what it takes to fail, following your heart is a no-brainer. Literally. As in, without your brain. That's what makes this hack the first and the best. All other failure advice hinges upon it. So, let's take a little extra time to get this one straight.
As the most powerful organ in the body, the heart pumps nonstop—never pausing to rest, never getting tired. All other organs depend on this powerhouse to provide the blood, oxygen, and nutrients they need to survive. I mean, seriously, who doesn't admire the prowess of the heart?
But if we could talk with this super-organ and suggest that he lead us somewhere, he'd reply, "Dude, can't you see I'm busy keeping you alive? Go talk to your feelings; they don't have anything better to do." Yep, the heart is that guy, only concerned with pumping iron and staying buff. And we should love him for it.
Our feelings, of course, are the things that the world refers to when figuratively discussing matters of the heart. When the world says, "follow your heart," it's really saying, "follow your feelings." We're all familiar with feelings. What can I say about those guys? As brainless as our dumb-jock heart is, at least he's driven, purposeful, and steady. Our feelings—not so much.
Psychologists say that feelings are a person's response to the emotion that comes from the perception of a situation. In less confusing words, feelings are a cocktail of emotions and thoughts that determine the way we see life. While feelings are an essential part of what makes humans tick, these babies can be erratic. Subjected to illness, fatigue, or stress, feelings can morph from warm and fuzzy to cold and prickly quicker than a wet cat.
If the heart is a dumb jock, our feelings are a group of multiparty politicians, forced to share a one-room apartment for the remainder of their lives. Sounds like an awful reality show in the making, doesn't it? Like with our fictional set of stubborn politicians, each feeling deserves to be heard. Each has a legitimate opinion about how we should view life. But they're all so different and live in such close quarters that sometimes they want to wring each other's necks. That's why feelings always function better with a boss in charge.
Truth can be that boss. Although we can't always change how we feel, our brain—or someone else's—can administer a dose of truth that can change the way we react to our feelings. But here's the thing to know, for those diligently striving to fail; keep the boss out of it. Let your feelings have free rein to wreak whatever havoc they desire.
Those who are serious about failure must be willing to make sacrifices. For example: Let's say your feelings advise you to indulge in a gallon of double chocolate chunk ice cream because you've had a stressful day. Don't allow truth to stand in your way. Who cares if you're allergic to chocolate? Grab your EpiPen and get your fix. "The heart wants what the heart wants," right?
As with any goal in life, there are pitfalls. If we want to achieve epic failure, we must realize that the Bible is our worst enemy. Not only does scripture give "the heart" a bad rap, it says we should follow Jesus instead. Clearly, God's Word has a major bias against failure. If you don't believe me, check it out for yourself. Here's what the Bible says about our number one hack:
"The heart is deceitful above all things and beyond cure. Who can understand it?" (Jeremiah 17:9)

"Then Jesus said to his disciples, "Whoever wants to be my disciple must deny themselves and take up their cross and follow me." (Matthew 16:24)

"For it is from within, out of a person's heart, that evil thoughts come—sexual immorality, theft, murder, adultery, greed, malice, deceit, lewdness, envy, slander, arrogance and folly."
(Mark 7:21-22).

"To this you were called, because Christ suffered for you, leaving you an example, that you should follow in his steps." (1 Peter 2:21).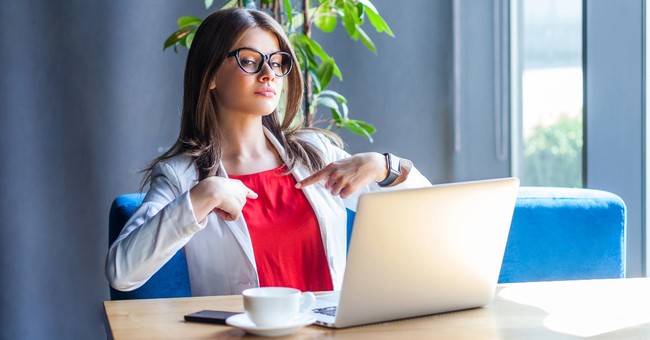 Photo Credit: © Getty Images/Khosrork
Hack #2—Pursue Happiness
Chasing happiness is like chasing time—the closer we get, the more we lose.
More stuff, more pleasure, more entertainment, more fame, more power, more money, more everything is the recipe for happiness, according to the world. The problem with "more" is, it's always just beyond our reach. No other pursuit in life leaves us with so little to show for our efforts. That's what makes the pursuit of happiness the Amer… ahem, the failure lover's dream.
Science agrees that the pursuit of happiness is a perfect stepping stone to failure. A study done by Brett Ford, a doctoral candidate in psychology at the University of California, Berkley, revealed that the more motivated American college-aged students were to find happiness the lower their psychological health measured.
The results of this study are no surprise to God. In fact, the Bible is full of case studies that show how humans can win at failing by settling for bigger and better, in lieu of God's best. Eve had the perfect home, perfect body, perfect husband, perfect relationship with God. And still, she bought into the lie that there had to be something more that could bring her a higher level of fulfillment.
The birth of sin occurred that fateful day in the garden, when Eve pursued happiness apart from God, and with it the birth of failure. But could God leave fail enough alone? Of course not; He sent His son, Jesus, to die for the sins of the world. And instead of supporting the efforts of hard-working failure enthusiasts in their futile pursuit of happiness, God also provided an alternate prescription for true joy. Beware: following this Godly wisdom can undermine any failure you've achieved in the past and demolish any hope of future failure.
"But seek first his kingdom and his righteousness, and all these things will be given to you as well." (Matthew 6:33)
Hack #3—Love Your Life
Come on, now. Can the Bible be any more blatant about its opposing agenda? "Love God. Love others." (Luke 10:27) Talk about a lack of subtlety. As if Jesus's command wasn't transparent enough, the Bible also has the sagacity to call out our final hack by name.
"Anyone who loves their life will lose it, while anyone who hates their life in this world will keep it for eternal life." (John 12:25)
Anyone smart enough to fall for scripture's advice about who and what to love and hate has no business pursuing failure. Loving this life, this world, and everything in it is easy—especially if you shut out Truth and only listen to the loud, brash voice of the culture.
Think of the great failures of history. No, I'm not talking about the wannabes—those amateurs who learned from their mistakes and turned it all around. I'm talking about the world changers of failure—those historical failures who messed up so badly that they pulled hordes of others down with them. Those expert losers loved themselves, their life, their ideals, their agenda, and their way more than anything or anyone else. That's the grit real failure is made of.
None of the heroes of the fail wasted time consulting the Bible, and they didn't pander to those who tried to confuse them with the truth. No, they fully embraced their love for "life" no matter the cost to anyone else. You may think you don't have the right stuff to reach their infamous status. But never underestimate your inherent power to conquer success by giving your love to this world and this life.
"Do not love the world or anything in the world. If anyone loves the world, love for the Father is not in them. For everything in the world—the lust of the flesh, the lust of the eyes, and the pride of life—comes not from the Father but from the world. The world and its desires pass away, but whoever does the will of God lives forever." (1 John 2:15-17)
Worldly Advice Wins the Epic Failure Prize
Humans have a knack for initiating typical debacles. But occasionally, we shake off the mediocrity of everyday flops and reach for the stars. In those moments, the world is ready and willing to lend a hand to help us achieve life-changing, epic failure. Will you become one of the millions who follow the universe's proven counseling program? Or will you subscribe to the ancient, Godly wisdom that can only lead to success, freedom, and victory in Christ?
"So then, just as you received Christ Jesus as Lord, continue to live your lives in him, rooted and built up in him, strengthened in the faith as you were taught, and overflowing with thankfulness. See to it that no one takes you captive through hollow and deceptive philosophy, which depends on human tradition and the elemental spiritual forces a of this world rather than on Christ." (Colossians 2:6-8)
Photo Credit: ©Getty Images/fizkes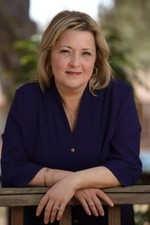 Annette Marie Griffin is an award-winning author and speaker who has managed and directed children's and youth programs for more than 20 years. Her debut children's book, What Is A Family? released through Familius Publishing in 2020. Annette has also written curriculum for character growth and development of elementary-age children and has developed parent training seminars to benefit the community. Her passion is to help wanderers find home. She and her husband have five children—three who have already flown the coop and two adopted teens still roosting at home—plus two adorable grands who add immeasurable joy and laughter to the whole flock.
Related podcast:
The views and opinions expressed in this podcast are those of the speakers and do not necessarily reflect the views or positions of Salem Web Network and Salem Media Group.
So when sin is not being confronted, or even viewed as sin at all, it's time to address it with the hope of gently helping to restore believers caught in its web. Here are 10 sins that often go overlooked in Christian community.
Stock Footage & Music Courtesy of Soundstripe.com Thumbnail by Getty Images