4 Effects of Emotional Abuse and 5 Ways to Heal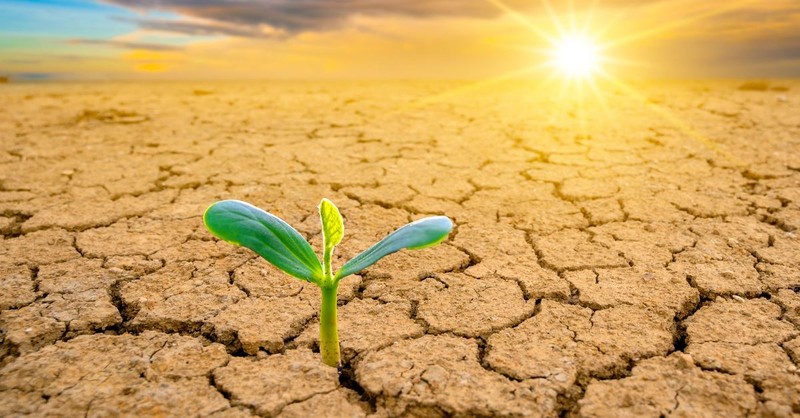 I waited by the window, hoping the mailman would have a letter for me. I liked being an army wife, but I missed my sister and our daily conversations. After the mailman pulled away, I ran out and retrieved my letter, disappointed it was such a thin one. That meant no pictures of my three little nephews.
Her letter was brief and to the point, "This is going to shock you, but we're getting a divorce."
I immediately called Peggy. She cried into the phone, "I can't talk now, he's harassing me again," and I could hear him in the background taunting her.
My sister was in an abusive relationship. One that ended tragically. She suffered from both physical and emotional abuse.
What is emotional abuse?
Emotional abuse is when someone tries to control their victim. One method of control is isolation. With less people in the victim's life, it makes it easier to control him/her.
Some abusers use money to control their spouse. With little or no money, the victim feels powerless and cannot fathom making it on their own.
Emotional abuse can also be when the abuser will erupt at any time. This makes a peaceful house nonexistent, because the victim never knows when the next outburst will occur.
Another form of emotional abuse is accusing your spouse. Peggy told me about one day when they went to the lake with family.
When I came out of the water, Bob asked, "How was it?" I said, "It's really nice. You're gonna love it."
"That's not what I'm talking about," he responded, "I saw the way you looked at that lifeguard."

Peggy responded, "Please, don't do this, our family is here."
Emotional abuse has one main goal, to make the victim feel powerless and helpless. Accusations make a victim feel caught off guard. They try to defend themselves, although they haven't done anything wrong.
There are many unfortunate facets to an abusive relationship; but here are four major effects of emotional abuse:
Effect #1: Anxiety or Fear
My sister told me about a time he would threaten her.
"Anne, he would wait till the kids were asleep and then he'd start in on me. One time, he even held a knife to my throat."
My stomach knotted up as I listened to her share her life with me. A life we knew nothing about. And yet, because we lost our mother to a stroke when we were young, Peggy knew the importance of a family.
But now she was even working toward making an arrangement so the kids would also get to see their dad. She wanted as little disruption as possible for her little guys.
Effect #2: Shame
When we grew up in our home, we were also emotionally abused. When my mother got sick, my brother told me she called me from the other room. I didn't believe him, because he sometimes lied about it, so I did not go to her. A month after her death, my brother told my dad about it. He looked at me and coldly stated, "It's your fault your mother is dead."
I found out that our dad also blamed my younger brother because she ended up cutting the grass, and he was supposed to do that chore.
When you are controlled, you have little confidence in your ability to make decisions. This leads to shame. Your self-esteem suffers when someone is continually putting you down. Guilt lets you know you've done something wrong. Shame is the feeling that you are the problem.
Effect #3:  Withdrawal
As I think back to my sister's story, I can see that she was withdrawing. In an abusive home, it's much easier if the abuser has their spouse all to themselves. Then there is no outside influences that might notice something is awry.
If the abuser can get his/her partner to isolate, then there are less people to know what goes on in their family. One sign of dysfunctional homes is the fact that secrets are kept. And no one is to share the secrets. The abuser makes it harder for the victim to have other relationships. They even try to lessen times they get together with their own families.
I knew another friend who was physically and emotionally abused by her husband. More and more she became isolated. It was just much easier than putting up with the attitudes that her husband gave her if she wanted to go out, or get together with others.
It was just much easier to walk on eggshells and do whatever was asked. Unfortunately the more she gave in to her husband, the more power he had.
Effect #4:  Depression
Some victims eventually slip into depression. They feel they are in a hopeless situation with no way out. Sometimes they will make the decision to do something about it. Perhaps leave the marriage.
Unfortunately, this is when things get heated. My sister was trying to leave the relationship. She was permanently stopped.
For those who decide to stay, there may be depression because the victim cannot see how their relationship will ever improve. And if the abuser is not willing to seek help, it's likely that things will stay the same. The victim might put on a smile and pretend things are okay, but inside they are feeling more and more hopeless.
The good news is, God is a healer. For anyone who is being emotionally abused here are 5 ways to begin healing from the effects of emotional abuse:
1. Read God's Word.
Learning what God's Word says can help a person refute the lies they have heard about themselves and can give a person a sense of identity instead of feeling like a failure. When we learn who we are in Christ, we can unlearn our unhealthy beliefs about ourselves. God says we are accepted (John 1:12).
Because of who Jesus is, and our decision to accept his sacrifice, we have a new identity. No longer do we have to see ourselves as victims. We can begin to see ourselves as victors because of Christ.
God says that we are significant (John 15:1-5). We are actually a branch on the true vine. And we become this when we accepted what Jesus did on the cross. A branch simply hangs on the vine to get its nourishment. Even the picture of the branch abiding on the vine is a wonderful image to think about.
The branch doesn't have to worry, the vine will take care of its needs.
2. Surround yourself with healthy people.
Find others who also want to grow in their walk with God. Those who do not use people or abuse people, but instead value you and accept you just as you are. To have a healthy friend, you need to be healthy.
Learning about your true identity, and surrounding yourselves with good influences, will help. Healthy people set boundaries and learning about this is so important. The book Boundaries by Cloud and Townsend  is a must-read for anyone who wonders if they are in an abusive relationship.
God will help you forgive the person who has abused you, but that doesn't mean you have to keep interacting with them if it is not good for your emotional health. For those who have isolated themselves, it's important to expand your circle and let people in your life.
At first, it might seem scary, but God made us to connect with others.
3. Learn to lean on God.
Whenever you feel anxious, remind yourself of God's character and kindness: He can be trusted. Read Philippians 4:6-7. God encourages us to pray when we are feeling anxious about anything. Then God promises to give us peace.
God is sovereign and even when things feel out of control, he is still in control.
God is also all-powerful and he tells us over 300 times in scripture to fear not. No matter what makes us afraid, God is bigger and stronger. When we're not sure what to do in our lives, in Proverbs 3:5-6, God tells us to trust him wholly and not to lean on our own understanding.
We are finite beings, so our minds are limited. God on the other hand, is infinite. And when we do lean on him, God promises that he will direct our paths. He will show us what we're to do.
4. Give God your guilt and shame.
God tells us in Romans 8:1 that there is no condemnation for those of us who have accepted Christ as our Savior. When Jesus died on the cross, he took all our shame. He took all our guilt. And when anyone tries to make us feel guilty, we need to remember what happened at Calvary.
Galatians 3:13 explains that Christ redeemed us from the curse of the law by dying on a cross. Jesus did that out of obedience to God and because he loved those who would believe in him.
And we can know that Jesus understands shame. Read Hebrews 12:2. It tells us that for the joy set before him, Jesus endured the cross, despising the shame. And what was the joy set before him? It was those who would believe in what Christ did. It was us.
5. Get help.
For those who have been abused, you can seek help from counselors. Counselors are trained to help those who have suffered abuse. It was in a counseling office that I first saw a long list which defined different forms of abuse. To get help, we need to first acknowledge that there is a problem. We can't change anything we don't acknowledge. Read Proverbs 11:14. God says in the abundance of counselors there is safety.
The victim of abuse needs to feel safe. To heal, they need to believe that there are people in the world who are interested in helping them.
If you need help, please don't wait. My sister waited too long, and now she's not here. And if you cannot afford to go to a counselor, there are some counselors who have sliding scales which make it more affordable. You can also check out churches which sometimes offer lay counselors for free.
Abused people feel they are not worth much. This is a lie. People are made in the image of God.  God cares deeply for them. Those who have been abused need to refute lies, and instead learn what's true, so they are free to live the life God had in mind for them. No one deserves to be abused.
A prayer for those who have been abused:
Father, God, I lift those to you who have been abused. God, you know how they've been hurt and how their lives have been one struggle after another. Help them to find help. Lead them to the right person. Father, I pray that you would dispel their fears as they learn to trust in you and to lean on you for every aspect of their lives. God, help them to surround themselves with others and not try to handle this on their own. I commit each one of these to you, Lord. Let them know how much you love them. I pray this in Jesus' precious and Holy name. Amen.
---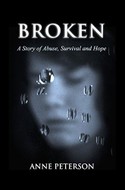 Anne  Peterson is a regular contributor to Crosswalk. She is a poet, speaker and published author of 14 books, including her memoir, Broken: A story of abuse, survival, and hope,It is her sister's story as well as her own. Anne has also written a volume of 3 books, He Whispers: Poetic talks with God. Sign up for anne's newsletter at www.annepeterson.com and click on free Ebooks to choose one. Or connect with Anne on Facebook.
Photo Credit: ©GettyImages/sarayut