Elijah's Retreat: How God Uses Brokenness to Serve and Sanctify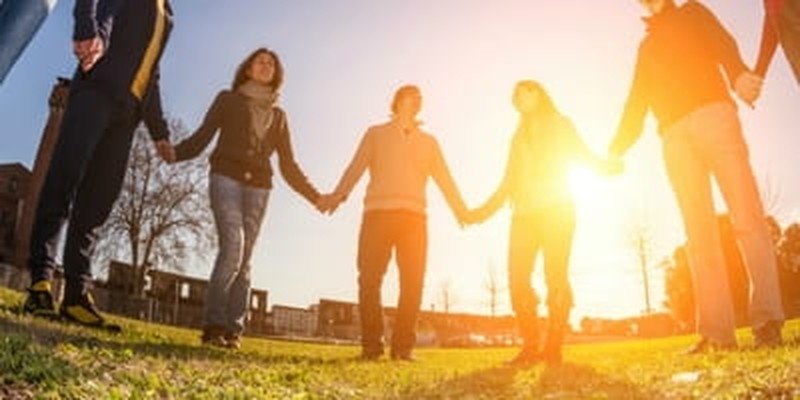 Pastors tell us God is faithful.
Inspirational speakers tell us when a vision combines with supporters, amazing things happen.
I agree, but I need to add this: even when God is faithful and amazing things happen, life is still not easy.
Here is a true story to prove all three points.
Jeff and Kathy Moore, like all grandparents, knew that their grandson Elijah was special. However, he was more than just "special." Because Elijah was autistic, he also had special needs.
Jeff and Kathy often volunteered to take care of Elijah because they knew how demanding child care had been for his parents. Jeff knew that some families are unable to go out to restaurants, stay in hotels, or even attend church regularly because of the intensive needs of their autistic children.
In 2006, Jeff and his wife began searching for property to build a retreat that could host these families, providing a place of rest and refreshment. They wanted between 30-60 acres for up to 6 cabins. Although they originally looked in Missouri, they eventually came to Jacksonville, TX and purchased property there. The challenge: Jeff had never run a retreat center before. His career was in buying and selling construction equipment.
After obtaining land, Jeff and Kathy discovered their first major obstacle: they needed skilled labor. Having reached the end of their personal resources, all they had was land with no facilities. It was then that Kathy prayed to God, "We've done all that we can. If you want this vision to be fulfilled, you are going to have to do it." Then Jeff and Kathy waited.
Within one week, they got phone calls from a group that could build the first cabin. Jeff and Kathy scrambled to find the resources to purchase supplies. After buying supplies, they found out the wife of the group leader had just been diagnosed with stage three cancer and the group could no longer come out. The project was now a no-go.
Two hours later, they got a phone call from another group of 16 people who had heard about Elijah's Retreat and wanted to spend a week doing whatever needed to be done. That unexpected group built the first cabin. So, how did this group hear about the retreat? Because of a Yahoo chat room where Kathy had posted about what she and Jeff were doing.
Later, the couple was watching a power of prayer television show. At the end of the show, the host asked those in the audience to email ways they had experienced answered prayers. Kathy responded to the request by submitting stories of God's faithfulness. The following Thursday, the television show's host called and explained that their planned show for that Sunday had been cancelled. Could he bring out a camera crew later to record and tell Jeff and Kathy's story? The property was not mowed, so both Jeff and Kathy jumped on a mower and started making things look presentable for the television crew.
When the show aired, the CEO of Mercy Ships was watching. Mercy Ships' ministry included both international and local mission work. After viewing the televised story about Elijah's Retreat, he sent out representatives to find out more information. Impressed with their report, Mercy Ships began coordinating groups who would stay for up to a week. One of these groups, a group of college students, erected over 5,000 feet of fence in just one week.
Now Jeff and Kathy had allies and advocates supporting their vision. They had experienced God's faithfulness. But all that did not guarantee life would be easy.
On December 2, 2009, Kathy called Jeff to say she was only 10 minutes away from home. Jeff began preparing dinner for her arrival. When 22 minutes passed and she still did not show up, Jeff became concerned. He drove out onto the road next to their property. As soon as he turned right, he saw his wife's mangled car. She died within a half mile of their home.
Jeff was no stranger to losing a spouse. Kathy was his second wife. His first wife died from breast cancer. After the loss of his second spouse, Jeff hurt so much that he just wanted to turn off the lights and stare at the wall.
Yet, in the midst of his pain, God continued to show himself faithful by uniting allies and advocates with Jeff's God-honoring vision.
Eventually, Jeff was compelled to go on when Mercy Ships facilitated contact with a builder from Nebraska who came out to build the property's second cabin. Meanwhile, churches began to hear about Elijah's Retreat and volunteered for a day or a weekend. Multiple times college students came to the property. Local churches also got involved by hosting guest workers.
Recently, Jeff got connected with a retired engineer (who had also lost his spouse) who helped design, build, and install the majority of Jeff's playground equipment. Among other things, the engineer was able to turn recycled plastic barrels into a working train for children to ride.
Over 300 people have come out at different times to help. Sometimes unannounced. For example, when Jeff was making coffee at daybreak one morning, he looked outside to see an unexpected man walking down his private road carrying his own tools so he could volunteer to work.
Jeff had a true leadership vision, not just a personal goal. Instead of simply trying to make life better for himself, he wanted to remove obstacles and create opportunities for other people.
Having such a God-honoring vision is noble, but it is not enough. As Barry Posner, author of The Leadership Challenge, says, "You can make a difference, but you can't do it alone." So, when Jeff pursued his vision to the end of his personal resources, God brought in allies and advocates - people willing to run alongside Jeff while pursuing his vision for Elijah's Retreat. Some of them provided time, some provided talent, others provided financial and material resources. With all these supporters, things started happening.
But of course, when "things start happening," those things can be either good or bad. In Jeff's case, they were both. When we are honest, most of our lives are full of both. No wonder the Psalmist in Psalm 73 struggled with questions about God's justice. Additionally, it's no wonder that Scripture includes both warnings that "you will have trouble in this world" and encouragements like "do not lose heart, I have overcome the world" (John 16:33) and "do not become weary in doing good, for at the right time, we will reap a harvest if we do not give up" (Galatians 6:9).
Our lives are like stories, and conflict is at the heart of any good story. No wonder we experience conflict while chasing our visions. When we experience conflict, it does not automatically mean we are pursuing the wrong vision.
I first met Jeff in 2011, after bringing a group of high school students for volunteer work at his property. Moved by his vision, I started bringing student groups to volunteer yearly, and I recently became his advocate and asked him to let me share his story with Crosswalk.
Jeff is an advocate for more than his personal vision, he truly is an advocate for families of autistic children. When someone with a vision for a similar retreat expressed concern about being "competition" for Elijah's Retreat, Jeff replied that more families had needs than he could serve, so please, create some "competition."
Jeff's story reminds us that somehow in the midst of our brokenness, we can bring healing to others. God-given dreams, allies and advocates for those dreams, and suffering in the midst of it are all part of God's process, sanctifying us and serving others. The apostle Paul says it this way: Not only so, but we also glory in our sufferings, because we know that suffering produces perseverance; perseverance, character; and character, hope. And hope does not put us to shame, because God's love has been poured out into our hearts through the Holy Spirit, who has been given to us (Romans 5:3-5).
How about your story? How is God using the process of sanctifying you to serve others?
Dr. Stanley J. Ward is the Director of Campus Life and Ministry at The Brook Hill School in Bullard, TX. He is also the author of Worldview Conversations: How to Share Your Faith and Keep Your Friends.