Erwin McManus Advocates Following the Barbarian Way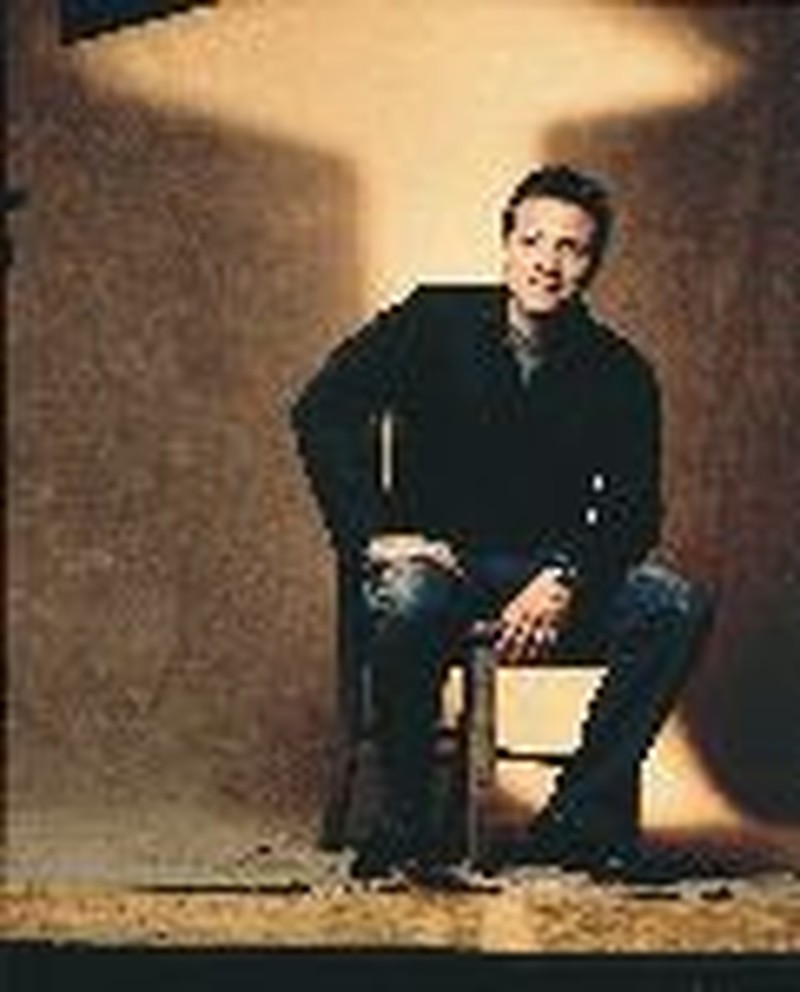 "I want to destroy the influence of the Christian cliché 'the safest place to be is in the center of the will of God,'" says Erwin McManus, a Hollywood-based pastor, author and "cultural architect" of one of the most innovative congregations in America. McManus challenges "civilized Christianity" in his book, The Barbarian Way.

McManus is the visionary behind Mosaic—a radically innovative, multi-ethnic congregation in the heart of Los Angeles. With nearly 60 nationalities represented, an average age of 25, and a disproportionate population of artisans, innovators, and entrepreneurs, the unorthodox Mosaic is a true reflection of its passionate and straight-forward leader.

During a recent interview, McManus ellaborated on The Barbarian Way and how it can play out in everyday life.

EDIT:
JC:  Why is it that Christianity is too civilized and too safe?
EM:  Yesterday I was teaching at Mosaic and I was talking about the more priests there are the more wickedness there was and how they actually revelled in the sense of the people that I think the condition we're in today is a condition we tend to move in historically generation by generation and what happens is that people are sincere when they begin this journey with Jesus Christ but sometimes after generations people actually hold the beliefs but do not have the relationship and we begin to establish institutions that we guard up by our doctrines and we actually use that to hide the fact that we've not been transformed by Jesus Christ.
JC:  Let's talk about the book.
EM:  One of my favorite lines in the book is "Barbarians love to live and live to love."
JC:  "We choose political and secular vehicles to try to advance our cultural values, strangely attempting to make unbelieving people act like civilized believers."  Can you clarify that?
EM:  Sure, I think one perfect example would be the strong movement, the 80s, the more majority and what I'm not saying is that Christians shouldn't have political influence or cultural influence.  What I am saying is the very thing that we felt our country reflected, our country didn't reflect it because of political or legal reasons.  Our country reflected it because people were connected to God, people had a relationship with Jesus Christ so then our national policy reflected the transformation of people's lives and we've kind of lost our confidence or our belief that people can be changed and so then what we try to do is cause people to conform to our belief systems rather than believe in the gospels the power to really change our entire nation.
JC:  How did you come to conclusion or why are churches getting it so wrong (about the part that you liked about being single and what not)
EM:  The point about being aliens barbarians?  Well let me give you a great example that I just stumbled on this weekend.   I took my daughter, she just turned 13 last week, and my son went shopping for blue jeans.  I don't know what it was like for you but when I went shopping for blue jeans there was just one kind of blue jeans and everybody wore them, you know Levis.  We went into Lucky Brand and what I discovered was that the more tattered, the more torn, the more worn the jeans, the more expensive they were.  And the more they were new and ordinary the less expensive.  And I think there's something in the culture that says I'm so tired of being forced to conform to everyone else's expectations of me and there's something inside of every human being that says whether tattered or ripped apart or shredded I want people to accept me for who I am and know me for who I am.  I think we live in a time when people have a desperate longing to be authentic and then to find that they're still loved.
JC:  What about churches giving the wrong message that this life will be blessed and we don't have to get out of our comfort zones?
EM:  Well I think it's a misunderstanding of the human spirit.  We become convinced if we don't preach to certain needs or we don't preach some kind of prosperity gospel or if we don't reach the consumer oriented masses than people will not be drawn to the gospel of Jesus Christ.  And it's almost as if we believe that only then when we bring a person to God is if we appeal to their faces, desires and longings and I am convinced that human beings, because we're created in the image and likeness of God, even though it's broken and fragmented but there's something inside of the human spirit that longs to life a live with their ability, a life that is noble, a life that's heroic.  And for me the declaration of the gospel is a call to a heroic life.  It's not inviting people to receive the lowest level of their longings but to aspire to something beyond their greatest imagination.
JC:  How does the barbarian way play out in your church?
EM:  Well let me tell you, I love Mosaic.  It's got about a couple thousand people, average age is the mid-20s, we're 70% single, maybe more.  We have about 60 plus attending ethnicities, right now we're 40% Asian and when I came here a decade ago I think we had nine Asians of our whole community.  And it's an incredibly diverse community.  I mean yesterday we baptized a guy from Hinduism and I mean there are people coming out of Islam, Buddhism, Communist, Atheist. And part of it is we're not trying to convince churched people to believe in Jesus in a more intense way, we're actually dealing with people who worship other gods or when they think of god they don't think of God of the scriptures.  And it forces us into an entirely different conversation, but I think it's actually a conversation that people in church need.  And part of the way I'd say Mosaic is barbarian is one time we owned 3/4 of an acre of land, and we sold our land and became transient for a time for the next seven years.  In three weeks we'll be hitting six services in four different locations all over the city of Los Angeles and we move into nightclubs, we move into lots, we just look for any open spaces. 
Right now we're meeting in a club downtown called The Lion.  And when you walk in the whole club is carved in Mayan gods.  And I have to tell you when Christians walk in from the south or Midwest you can just see it in their face – what is a church doing here?  And even this week I get emails from Christians around the country all the time angry with us because we're in the world.  And yet what they don't realize is the first century church they didn't have any nice comfy well-designed church building to meet in and we're in the middle of all the pagan gods declaring Jesus as Lord.  And somehow we've come to believe the suburban expression of Christianity is actually the biblical expression.  We have a Chinese doctor and instead of taking her medical career and maximizing her income in an opportune area, she moves into an impoverished Latino community and opens up a Mosaic family center to provide quality healthcare for underprivileged families.  That's the part of the barbarian way.  We averaged one adult a month living into what's called a 1041 a living to the nations where the message of Jesus had never been heard for 40 years and people just kept relocating moving into India and Pakistan and Afghanistan and China.  That's the barbarian way.  We see teams going into Mexico to work with impoverished communities and rebuild cities and work with city governments to try to bring social change so that the message of Jesus is in context for being authentic.  To me that's the barbarian way. 
And it's also about play; it's about fun, it's about light about being fully alive and awake.  When you come on Sunday morning we laugh a lot and I think people think we're sacrilegious, you know God created us to enjoy and to laugh and so if you'd come yesterday you would've seen about a 10 minute dance piece, entirely original in its composition that took you through the whole book of The Barbarian Way the dance.  They were absolutely extraordinary.  Two short films created in our congregation, one comedic, one very serious to express the journey of what it means to be a barbarian.  We had a guy that came to faith in Jesus Christ in our congregation, I talked to him in a restaurant and now right there in the restaurant I do declare Jesus as Lord and God.  He wrote an original piece and sang it yesterday and there's people painting on the sides and they express what it means to walk in this barbarian way.  And so when you come in you have this multi-textured, it's an immersion into spiritual creativity and I think that's a part of the beauty of the barbarian way, that every person is called out to find their God-given uniqueness and to discover that path that God calls them and have the courage to live it.
Erwin Raphael McManus is Cultural Architect and Lead Pastor of Mosaic in Los Angeles, California. Known around the world for its spiritual creativity and cosmopolitan diversity, Mosaic is a community of followers of Jesus Christ committed to live by faith, to be known by love, and to be a voice of hope. Erwin is also the catalyst behind Awaken, a collaboration of entrepreneurs committed to creating environments that expand imagination and unleash creativity. Erwin currently serves as Distinguished Professor and Futurist at Bethel Seminary and is a contributing editor for Leadership Journal. Visit his website at www.erwinmcmanus.com.