3 Essential Questions for Every Jesus Follower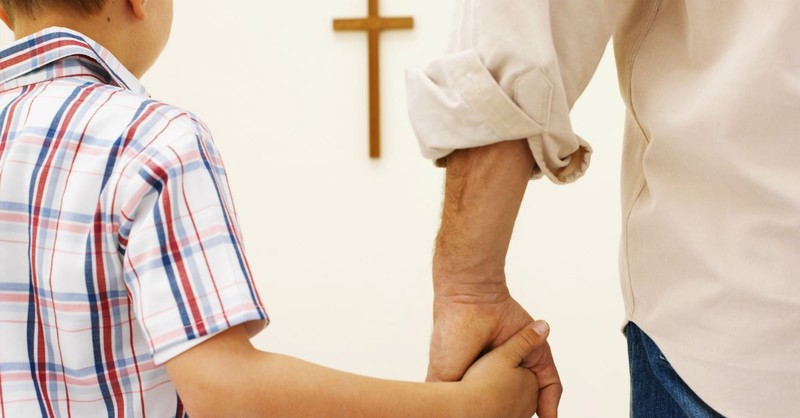 You may know someone who says they're Christian. Yet this person's words and actions may cause you doubt. There may seem to be a big disconnect between how this person lives and their assertion. Or, maybe, you're that Christian.
A Christian is a name given to a follower of Jesus Christ; a disciple of Jesus. Christians learn of Christ and want to be more like him. So, how are you doing in your walk as a Jesus-follower? Whether you're working on your own faith journey, or you want to help others draw closer to Christ, here are three essential questions to ask:
1. How is it Going with Jesus?
When Jesus was beginning his ministry, he saw some fishermen as he was walking by the Sea of Galilee. He reached out to them and invited them to come along and follow him.
Jesus asked them to repent of their sins and believe the good news of God. He would show them how to fish for souls of men.
Peter, Andrew, James, and John immediately left their nets and followed him. They wanted to learn more of him.
From then on, the disciples became Jesus' close companions. They would often hear the words of Jesus to the people: to turn from sin and turn to God. (Matthew 4:17)
If you are a follower of Jesus, you have trusted in him to be your Redeemer and your Savior. You have genuinely repented of your sinful ways and committed your life to him. This is the beginning of discipleship.
Your life is different than it was before you met him. Your life is transformed.
Unfortunately, many churches fail to encourage intimacy with Christ. For many people, Jesus is not a close friend. Bible reading and prayer in communion with Christ can go by the wayside.
When there is a longing to know Jesus better—to have a personal relationship with him—He becomes a companion for life.
2. How is Knowing Jesus Changing You?
Compare yourself to who you were before meeting Jesus. Have you been changing and conforming to become more like him? If you have been following him, there will be plenty of evidence to show it.
God wants the old nature to die; he gives a new nature. He wants us to keep away from sin. The apostle Paul said, "You, however, are controlled not by the sinful nature but by the Spirit, if the Spirit of God lives in you." (Romans 8:9)
Your identity in Christ will impact how you think and act. Set your heart and mind on things that are important to God.
The marks of a Christian are moral excellence, knowledge, wisdom, and understanding.
They are self-control, steadfastness, and devotion to God. Consider how you rate in these areas.
Are you maturing as a believer in your walk with Christ? The apostle Peter states, "But grow in the grace and knowledge of our Lord and Savior Jesus Christ." (2 Peter 3:18)
3. Do You Care about the People You Interact With?
We interact with family, friends, and acquaintances on a day-to-day basis. There are random connections we make with people. Whether we are at home, work, or elsewhere, we interact with others.  
Do people see our lifestyle backing up what we say we believe? What we believe will eventually become part of how we live.
The quality of our maturity is the love we show other people. We can show them we care.
Regarding our testimony, we need to be wise. Have you thought of what you would say to someone who needs to know of Jesus' love? Your testimony of how He leads you to compassion, forgiveness, grace, and hope is one of the most powerful gifts of your faith.
Jesus wants his followers to be fishers of men. He wants us to reach out to others. Do you ever "fish" with the people you interact with?
I contacted my cousin, whom I'll call Jeffrey, after I heard of his near-death experience. I wanted to find out more about what happened. I was concerned about his spiritual condition. Decades had passed since we saw or contacted each other.
Jeffrey wrote back, delighted to receive my letter. He said that several years ago, when he was swimming at a southern California beach, he drowned. But someone saw him and worked to revive him. Miraculously, he survived after weeks in the Intensive Care Unit at the hospital.
Later, Jeffrey sent me some information on our family history and photos of family members. I learned that he is not saved, and has been following Buddhist teachings and practices for many years.
It tugged on my heart knowing that his daily chants and religious practices cannot 'make him fit' for God. I didn't want Jeffrey to be deceiving himself. As Christians, we know that we are incapable of reaching God's standards through our works alone.
In a follow-up email Jeffrey asked me what Protestant denomination I adhered to. I explained that I didn't adhere to any particular denomination. Rather, I answered: "I am a follower of Jesus."
Then I welcomed the opportunity to graciously present the gospel message to him. I am reminded that the apostle Paul wrote, "For the gospel is the power of God unto salvation." (Romans 1:16)
That evening Jeffrey wrote back: "I cannot thank you enough for your beautiful response." I continue to pray for him. When God opens the eyes to understanding, it is then that God's Word comes alive.
A Good Fisherman
My grandfather was an expert fisherman. He especially enjoyed fishing for trout in the lakes near his home. Always equipped with the right fishing gear, he knew what kind of hook and bait to use. An experienced fisherman, he was wise and ready.
As a young girl I went fishing with him. I'd watch him cast the fishing line into the lake, keeping the bait in the water for fish that would come by. He would wait and watch for fish to come along.
I remember sitting beside my grandfather and waiting. I knew that at the right time he would reel in the line with the fish he caught.
As we often do in our walk with Jesus, I needed to wait patiently.
Likewise, as fishers of men, we must be sensitive to how and when it's best to reach out to people. We can all do something to show God's love.
We can find opportune times to show people we care. One way to be ready and looking for ways to do this, is to pray regularly for yourself and others. Pray to remain alert for opportunities to share Christ. Pray for clarity, gentleness, and wisdom.
Unfortunately, there has been a falling away from the Christian faith and culture. As Jesus-followers we can still have a meaningful impact on people around us who may be seeking hope.
I pray for my cousin and others, that the eyes of their understanding will be opened. I pray they will see that Jesus is the only pathway to God.
The Bible says the Lord is "not wanting anyone to perish, but everyone to come to repentance." (2 Peter 3:9)
Through our lovingkindness and testimony we can help other people come to God. We can have a part in helping them to accept his free gift of salvation.
---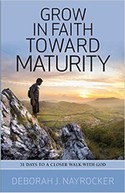 Deborah Nayrocker is the author of Grow in Faith toward Maturity: 31 Days to a Closer Walk with God (Credo House). Perfect for young people and new believers, the book has thirty-one brief chapters for daily devotional use. Strengthen your faith and learn biblical principles. The book is available in e-book and paperback at Amazon and Barnes and Noble.  Deborah's Website is www.DeborahNayrocker.com.
Photo Credit: ©GettyImages/Stockbyte