Facing the Storms: Reflections on the Alabama Tornadoes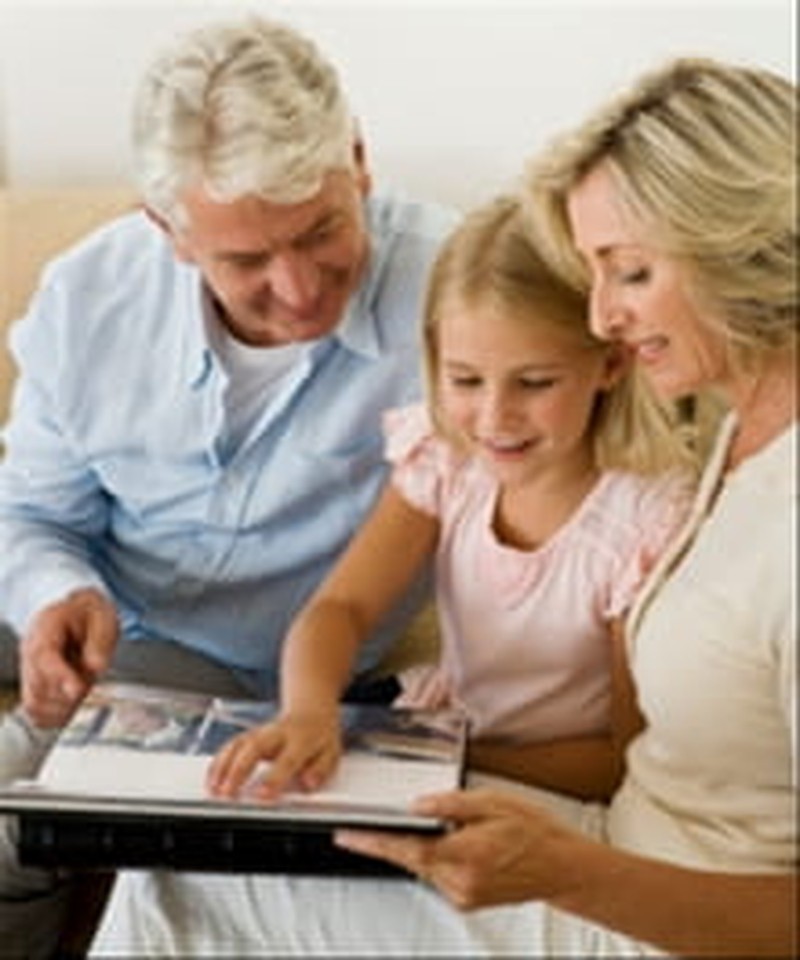 I'm from Alabama, and this week's horrific tornadoes hit just a little too close to home. My sister watched helplessly as a large funnel cloud spawned two smaller ones just beyond her backyard. One young neighbor—a freshman at the University of Alabama, texted me that she was okay, but parts of the city of Tuscaloosa were "obliterated." Another neighbor who is a freshman at Birmingham Southern was worried about my parents in north Alabama. And my college roommate's son lived in an apartment that was "the only thing left standing" on his street in Tuscaloosa.
As the storms advanced into Georgia where we live, my husband and I prepared for the worst. We are fortunate to have a basement, so we knew that it would be easy for us to seek shelter. But the storms had been so relentless, so devastating, that we felt it was prudent to prepare for the worst.
So we walked through our home, gathering up those things that are most important to us in order to move them to the basement before the storms reached us. It is a telling exercise to have to assign value to everyday items.
There's the cool mixed-media piece—eight wooden cutouts of various animals wearing hats and masks that was created by our brother-in-law and aptly named "Party Animals." On the mantle is a unique ceramic urn by a father and son artist team from Tennessee, beautiful in its own right, but particularly special to us for it contains the cremains of our beloved family pets. And of course, there's the large pottery statue of a woman that symbolizes her strength, contrasted by her femininity, and showcasing the "marks" of life, significant to me for its meaning, and for the fact that it earned me an "A" in an art class a few years ago.
How would we ever decide what would go and what would stay? As the ominous storms tracked towards us, we were forced to make some tough decisions and answer this question:
When Forced to Choose—What Do We Cherish Most?
Photographs came to mind, followed by wedding rings and the essential information contained on our computers. As we looked around at 18 years of memories and many cherished possessions, it was almost inconceivable that it could all be gone in an instant. But knowing that we couldn't move the entire house into the basement, we found ourselves disconnecting from our possessions and coming to the realization that we could live without any of it. If God would only spare our family and our pets, then we would count ourselves blessed.
Over 200 families were not so lucky. And as the photos and videos come in, the devastation and loss of life seems almost incomprehensible. Our hearts and prayers are with those who lost so much.
But my home state is filled with strong, resilient people. They will join hands with their neighbors, mourn their losses, clean up the rubble, rebuild their lives and give thanks to God for what they have left. As tears fill my eyes and compassion fills my heart, I am comforted that those who survived know what they cherish most—one another.
If you want to help those affected by these destructive storms, please contact the Red Cross, the Salvation Army, or the Governor's Emergency Relief Fund which is part of the Governor's Office of Faith-Based and Community Initiatives. It provides recovery assistance to Alabama residents that have exhausted any coverage provided by other relief organizations, government programs or insurance.
Deborah J. Thompson is a writer, speaker, artist and Stephen Minister. Her articles are published by Crosswalk.com and "The Fish" family of Christian radio station websites around the country. She shares "Reflections" on Life, Relationships and Family on her website, www.inspiredreflections.info. And she is working on her first book, Your Life, Your Choice--5 Steps to Peace. Join her on Twitter/InspireReflect and Facebook/DailyInspiredReflections.
Publication date: April 28, 2011