Four Small Power Thoughts for the New Year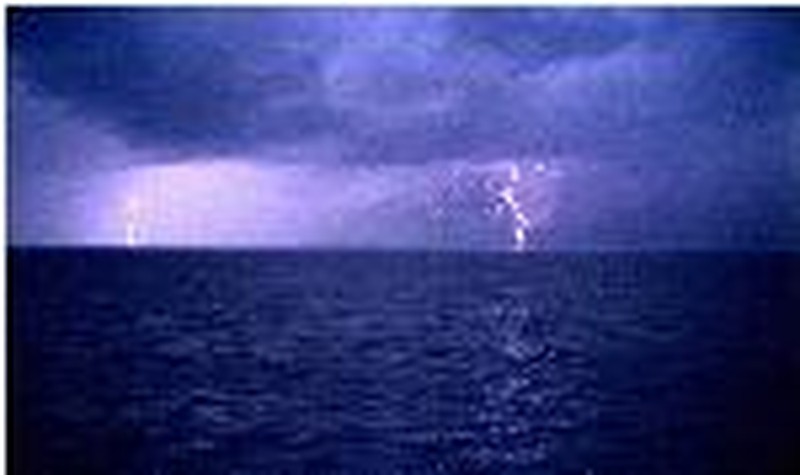 We all have storms in our lives.  Perhaps a loved one is on drugs, or we're experiencing painful conflict in a relationship.  Maybe we are discouraged over someone's continued rejection of Christ.
When I was going through some awful storms, God gave me this Scripture that will sustain me every day of my life:
"Do not be anxious about anything, but in everything, by prayer and petition, with thanksgiving, present your requests to God.  And the peace of God, which transcends all understanding, will guard your hearts and your minds in Christ Jesus.  Finally, brothers, whatever is true, whatever is noble, whatever is right, whatever is pure, whatever is lovely, whatever is admirable-if anything is excellent or praiseworthy-think about such things" [Philippians 4:6-7].

During the storms of our lives, we must direct our thoughts to the "whatevers" in this passage. When we fix our minds on these things, we can experience God's peace and freedom from anxiety as we pass through our storms.  Our hearts are guarded from becoming cynical and pessimistic.  And we're able to speak peace to others because of God's peace in us!
Reflect His Glory
During one trip, I had no spare time to get to my hotel.  After disembarking from the plane, I rushed to the car rental counter only to be confronted by a clerk with tunnel vision.  After repeatedly trying and failing to get her to understand my unusual situation, I lost my cool and began yelling.  Finally, the manager came out, rectified the situation, and I was on my way.
I arrived at my destination much too late to get into any room.  I spent most of the night in my car before heading to my speaking engagement, which went surprisingly well.  Arriving back at the airport, I thought about my outburst.  I was not proud. I had forgotten who I represent everywhere I go. I failed to "reflect the Lord's glory" and stand as a witness to that clerk.
When I returned to the car rental counter, I saw the woman who had provoked me.  I spoke to her, but she turned her back to me.  I spoke again, trying to communicate my apology.  She shook her head, refusing to accept it.
I can't change the past. But I certainly can make a decision today to behave like Jesus and show the world His glory.
Know That Nothing Is Impossible
Has God given you a vision you think can never happen? Perhaps you are burdened for the souls of single mothers in your community. Or maybe you want to reach out to young people with the Gospel message.  You know you can't do it on your own. You don't know how.  You don't know who to ask for help.  You don't know where to go.  And so you give up.
If you have projects and ideas that have lingered dormant in your mind because you've assumed that pursuing them is beyond your grasp, think again.  Don't underestimate God's ability to bring "impossible" things to pass.  Remember the Bible says, "For with God nothing shall be impossible" [Luke 1:37].  When He places an idea in your head, trust that He has provided all it will take to bring it to fruition.

Often our biggest problem is not lack of skill or resourcefulness or time; it's lack of faith.  We don't believe things can happen.  But God specializes in things that seem impossible.  He can do what no other can do! Depend on Him to guide and direct you.  He wants to.  Trust the Lord!  And watch as He unfolds His plans for you, and others, in His perfect timing. 
Have No Fear
Experts believe that most people have four basic fears:  The fear of failure, the fear of rejection, the fear of risk or loss, and the fear of success.
I'm sure everybody has experienced at least one of these fears at one time or another.  That's only human.  Fear of failure and of rejection can especially plague Christians when we think of witnessing to our neighbors.
However, the Bible has something to say about how Christians should respond to fear:  "Fear of man will prove to be a snare:  but whoever trusts in the Lord is kept safe" [Proverbs 29:25].
When we focus on fear, we are paralyzed from acting. But when we focus on God, on His sovereign control over all things, on His love and care for us, we can move forward in obedience and work to satisfy God's will.
You can be rid of fearfulness.  Ask why you are so afraid.  Talk about the fear to someone you trust.  Pray to God to help you overcome it.  Study what the Bible says about fear. Sing praises to God.  Willingly release the fear.  Then watch God work in your life to replace fear.  And the lost will be drawn to your confidence in Christ. 
Remember That Our God Reigns!
I recently was asked to speak for an annual religious conference for the women of Islam.  As I thought about my decision, I was reminded of an occasional prayer of mine: "Lord, please give me opportunities to witness for You."  And then I was reminded of my belief that God wanted me to accept every speaking invitation as an opportunity to proclaim a word for Him.
I accepted the invitation and began my talk by saying, "I greet you in the name of Jehovah, Yahweh, my Creator and my God, and in the name of Jeshua, Jesus Christ, my Lord and Savior."  Afterward, many of them thanked me for such a powerful message.
I have come to realize that all people are born with an innate desire to be in fellowship with the Creator.  The world is looking for God in so many different places.  It can be scary to address people with different beliefs, but God will be with us as we reach out with the Gospel.
Jesus told His disciples, "The harvest is plentiful but the workers are few" [Matthew 9:37].  Remember that God is already at work in the heart of the person you're sharing with! So will you and I work to gather the harvest He's preparing?

Thelma Wells is president of A Woman of God Ministries, Dallas, Texas; a Woman of Faith conference speaker; Professor, Master's School of Divinity; and Author, Girl, Have I Got Good News For You!, and other encouraging resources.


Sponsored by Master's Divinity School & Master's Graduate School of Divinity