Frankincense & Myrrh: Not Such Strange Baby Gifts After All
Rebekah Montgomery

reporting from Israel

2007

19 Dec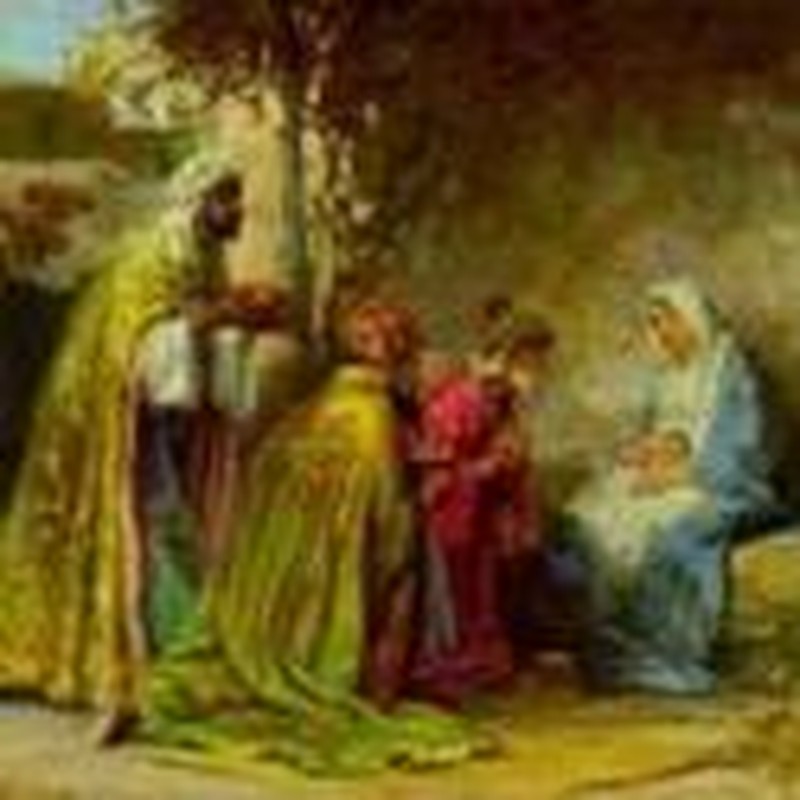 Gold, frankincense, and myrrh - nearly any child can tell you that these were the gifts
three Wise Men
brought the Christ Child. Their gift of gold we understand. Most young parents can use a sizeable contribution of gold bullion to rear their child. But frankincense and myrrh leave us scratching our heads a bit in puzzlement. What are we to make of these? And is there something about the precious gifts of the Magi that can provide us with clues to the true worship desired by Jesus? Without traveling to Israel or the Middle East, we can discover quite a bit of factual information about frankincense and myrrh. Frankincense comes from trees and myrrh from bushes that grow along the coasts of southern Arabia and Somalia. When an incision is made in their trunks or stems, sap exudes and congeals with exposure to air. These droplets are gathered and sold ounce by precious ounce. The droplets of frankincense and myrrh are so valuable because they have so many uses for those who know what to do with them and how to do it.
In the line of work and study practiced by ancient theologians, frankincense and myrrh had some uses commonly known to them. For example: frankincense was added to the incense mixture burned before the Lord in offering sacrifices at the temple in Jerusalem; myrrh was used to embalm bodies. Without investigating further, those two uses led commentators to romantically suggest that frankincense and myrrh were only symbolic gifts for Jesus, our Heavenly High Priest, and Jesus, the One who was to be Slain.

However, these neat theological packages come undone quickly because 1. Frankincense is only one of several ingredients needed for temple incense so why did the Wise Men also contribute the rest? And 2. Jesus was never embalmed and didn't stay dead so prearrangements for embalming was wholly unnecessary.
So what was the frankincense and myrrh all about?
Several Israeli practitioners of traditional and herbal medicines knew immediately. It turns out that the combination of gold, frankincense, and myrrh was not only appropriate, in their opinion, but a very deluxe First Century baby gift selected by true Wise Men. These spices were gifts anyone would deeply appreciate because they addressed the problems common to everyone — health and well-being — for frankincense and myrrh are powerful medicines. However, in a day of high infant mortality, frankincense and myrrh were highly regarded medicine for babies, practically a pediatrician in a jar.
Although frankincense and myrrh each have their own separate curative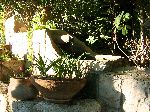 properties, both were used in various ways to treat everything from scratches and bruises to common baby and childhood illness. They also were thought to have health and psychological benefits for a new mother, too. However, when mixed together in different proportions and used in a variety of folk-style treatments, frankincense and myrrh made an entire drugstore of powerful medicines.

Even today, each practitioner has his or her own secret proportions, additives, and methods of application. One practitioner, when presenting me with his private blend of frankincense and myrrh, told me confidentially and with a bit of a twinkle, "This will change your life."
Perhaps this was true of the Magi as well. Perhaps when they "opened their treasures" (Matthew 2:11), they imparted some of their secret learning, too. But whether or not they gave Mary and Joseph dosage information, one thing is sure: the Wise Men have left us with a lasting example for worshipping Jesus and giving good gifts.
What Jesus Wants Most For His Birthday
Gold. Frankincense. Myrrh. These gifts symbolize the worship of the wise, what Jesus most desires from us at any time of year.
Offerings of gold — that is painfully obvious. He desires that we worship Him with contributions given to those who care for the Body of Christ.
Offerings of frankincense and myrrh are just as obvious. As Jesus taught in Matthew 25, when we meet the most basic human needs of others - clothing the naked, feeding the hungry, visited the jailed - we are giving to Him and bestowing the wisest and most precious gifts of all.

This article is for INFORMATION PURPOSES ONLY and not intended as medical advice.



Author and speaker Rebekah Montgomery is traveling in Israel as a guest of the Israeli Ministry of Tourism as she researches a book and writes for Crosswalk.com and several other evangelical news organizations. She is the editor of Right to the Heart of Women e-zine, a publisher at Jubilant Press, and the author of numerous books on spiritual growth. She can be contacted for comments or speaking engagements at rebekahmontgomery.com

Read Rebekah's first report from Israel: Dorcas Lives in Modern Jaffa's Christmas Celebration