God's Timing Is Better Than Our Planning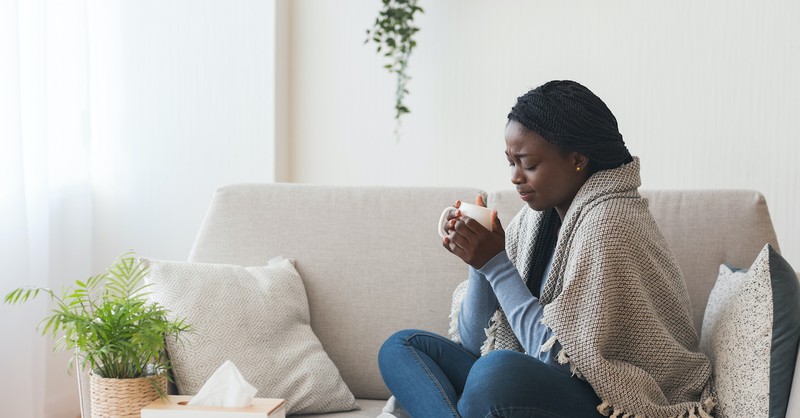 "The LORD will keep you from all harm- he will watch over your life; the LORD will watch over your coming and going both now and forevermore" (Psalm 121:8).
The vibrant felt marker scribbled across the page in eerie repetition as I noticed my worries reflected my blessings. One after another, the very blessings I was most grateful to God for were also the worries I lifted up to Him daily! Thankful for my children, but worried about motherhood. Grateful for my friends, but worried about friendships. On and on it continued, revealing my fear of losing those blessings, and lack of trust in God to provide for me in every way …as He always has.
God's timing is better than our planning, but it's extremely hard to loosen the grip of control we have on our schedules and our people, and the fear of what in the wide world of chaos is coming next. One would think a global pandemic would teach me to calm down and take each day as it comes, but in retrospect it's tempted me to fear future loss.
Psalm 121 is included in the Songs of Ascent, sung either on the way up the steps to worship at the temple, on pilgrimage to Jerusalem, or by the Jewish people on the way home from exile in Babylon (Moody Bible Commentary). Regardless, God's people were worshipping Him on their way to Him …on their way home. The songs reminded them who He was, and who they were as His. Daily, I need to be reminded who God is in light of who I am. The Bible is our intimate connection to God. Psalm 121 reads,
"I lift up my eyes to the mountains- where does my help come from? My help comes from the LORD, the Maker of heaven and earth" (Psalm 121:1-2).
As my felt-tipped pen glides through the worries of my heart, it's imperative I remember who He is, Creator of heaven and earth. My Creator. Author of the world and every breath I take. "By looking to the mountains surrounding Jerusalem, and in particular Mount Moriah, the site of the temple and the focal point of God's abiding and manifest presence on earth," Moody Bible Commentary explains, "he made God the focus of his help. The returning exiles will see this mountain and know their help comes from the LORD, Who made heaven and earth." What does the return of the exiles in ancient times have to do with the worries of our hearts conflicting with gratitude for our blessings? We underestimate the intimate knowledge God has for us, especially as we grow relationally with Him through Christ throughout our lives. The song continues,
"He will not let your foot slip – he who watches over you will not slumber; indeed, he who watches over Israel will neither slumber nor sleep. The LORD watches over you – the LORD is your shade at your right hand; the sun will not harm you by day, nor the moon by night" (Psalm 121:3-6).
The worries and gratitudes of my heart conflict when I try to account for them. We live in a world demanding what it deserves and entitled to what it thinks it's owed. But God blesses just to bless. He provides under the provident care of His will, His plans for us which are greater than all we can ask for or imagine. "Do not put your hope in today in yourself, for were it not for God, you would surely slip," Professor Jason DeRouchie wrote, "Because of his ever-sustaining mercy, your faith will remain." It's easy to be distracted by the never-ending amount of pain, suffering, injustice and tragedy in the world, and feel guilty for accepting and enjoying God's blessings and provision. We feel shame for assuming it and guilt for doubting it. It can be a slippery slope of worry, which we are commanded not to do.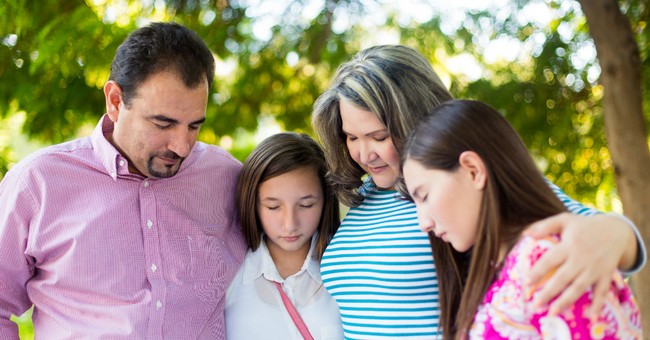 Photo credit: ©Getty Images/Aldomurillo
Worries aren't necessary, because God is in control. We can, guilt-free, lift up our worries to God daily without feeling like we've failed to trust in Him enough. The Jewish people sang to remind themselves who God is and Whose they were on the way to worship Him … on the way home. Those songs are bound in the Bible and remain for us to remember who He is …and Whose we are …on our way home to Him. The song concludes,
"The LORD will keep you from all harm – he will watch over your life; the LORD will watch over our coming and going both now and forevermore" (Psalm 121:7-8).
We know full well this doesn't mean we will never suffer on this earth. It doesn't translate to a guarantee of prosperity or a promise of an effortless life. Jesus told us, the gate is narrow, and the followers are few. He guaranteed we'd be hated because of Him. We aren't promised an easy life this side of heaven – we are promised the hope of eternity with Him. "Going out and …coming in speaks of daily life, and the living of life from this time forth and forever (in God's 'keeping')," Moody Bible Commentary explains, "indicates God's care through life and even into eternity for the redeemed."
God is not far off and away. He is near. God hears, sees and answers us. He rejoices with us and is close to us when our hearts are shattered. His love for us is the greatest love story of all time. John wrote,
"For God so loved the world, He sent His one and only Son, that whoever believes in him shall not perish but have eternal life" (John 3:16).
No matter what exile we are walking out of, we can look to God and know assuredly His arms are open wide to welcome us back into His presence, through Christ Jesus. He made a way for our waywardness. The forgiveness we receive through Christ Jesus is free. The key to a full life rests in the forgiveness, mercy, love, joy, peace, and hope we find in Jesus Christ. Walking out of exile, God's people looked with hope to the coming of the Messiah. Luke wrote of His arrival on earth,
"Suddenly a great company of the heavenly host appeared with the angel, praising God and saying, 'Glory to God in the highest heaven, and on earth peace to those on whom his favor rests'" (Luke 2:13-14).
The angels sang as Jesus arrived on earth. God's timing is better than our planning, even when defeat seems to overcome us. "It is finished," John recorded of Jesus' final breath before death on the cross, "With that, he bowed his head and gave up his spirit" (John 19:30). Imagine the blessings and worries conflicting in the minds of Jesus' disciples, His mother, and His best friend, as they witnessed the horrific scene at the foot of the cross. Yet, days later, in God's perfect timing and plan of redemption, the defeat of death was confirmed:
"He is not here; he has risen! Remember how he told you …" (Luke 24:6).
God's timing is better than our planning.
Source
The Moody Bible Commentary. Moody Publishers. Copyright 2014.
More from this author
Watching Our Children Walking in Truth
3 Daily Habits to Filter Your Life Through Jesus' Love
Seek to Love Others for Jesus
---
Related Resource: Listen to our FREE podcast, Reframed: The Power of Perspective. In each episode, Carley provides practical techniques for identifying and reframing negative thinking patterns. Listen to an episode below, and check out all of our episodes on LifeAudio.com.
Photo credit: ©Getty Images/Prostock-Studio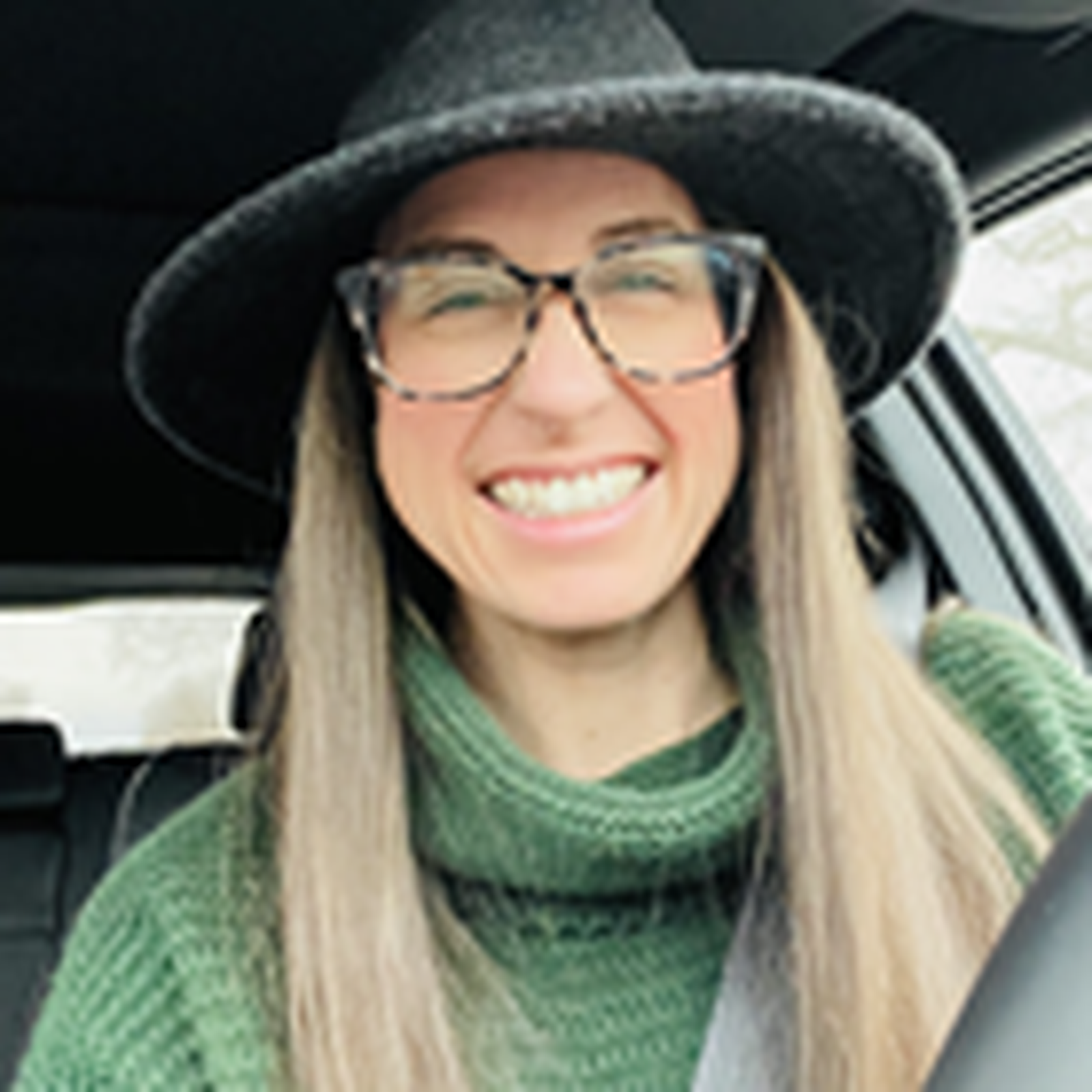 Meg writes about everyday life within the love of Christ as a freelance writer, blogger at Sunny&80, and author of "Friends with Everyone, Friendship within the Love of Christ," "Surface, Unlocking the Gift of Sensitivity," and "Glory Up, The Everyday Pursuit of Praise," and "Home, Finding Our Identity in Christ." She earned a Marketing/PR degree from Ashland University but stepped out of the business world to stay at home and raise her two daughters …which led her to pursue her passion to write. A member of Faith Church in Sandusky, OH, she serves as Communications Director and leads Bible studies for women and teen girls. Meg is a Cleveland native and lifelong Browns fan, living by the shore of Lake Erie in Northern Ohio with her husband, two daughters, and golden doodle.