Goodbye Crocodile Hunter
Ray Comfort

Way of the Master

2006

20 Sep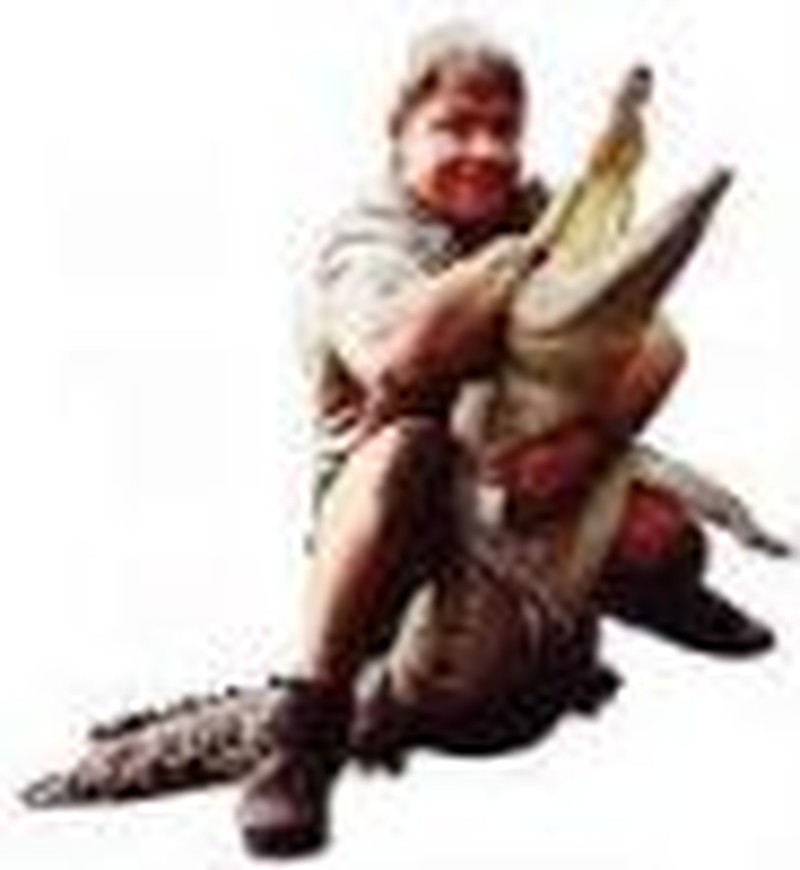 It's not often that someone from down-under is the lead story on primetime TV. The fact that presidents from other countries die is a big deal, but they don't get to head the news. Some don't even get the tail. But when Stephen Robert Irwin was suddenly killed on September 4th, 2006, he was number one.
Steve Irwin was an Australian naturalist, wildlife expert, a well-known and colorful personality, and was best known for the television program "The Crocodile Hunter."
But his death didn't come as a shock to most who knew of him. How he died, did. Like many others who had watched him get up close and personal with dangerous animals, I thought it was just a matter of time until he would be mortally attacked by a crocodile or bitten by a poisonous snake. But that didn't happen. Instead, he was tragically stabbed through the heart by a stingray that was apparently only trying to defend itself. His distraught manager and close friend said that he "lived beyond the edge but seemed invincible." But none of us are invincible. Time will prove that to be true.
I become frustrated when I hear of the sudden unexpected death of any famous person. I want to grab this blind and unthinking world by the ear and shout "Hey, wake up. Death is a reality. It will come to you. You are not invincible. Please open your heart to the gospel." I want to seize the moment before the shock of another celebrity death wears off.
The Crocodile Hunter was passionate about the preservation of any endangered species -- even if they were snakes and crocodiles. Perhaps you are a compassionate person and also have a deep concern about preserving animals. Then may I encourage you to do your part to preserve a forgotten endangered species -- the dying human race. Doing this will not only make your life count for something in eternity, but it will also cater to you, if you are one who likes to live on the edge.
There is a forgotten and effective way to do this. It is something that Jesus did. It's also something the Apostles Paul, Peter, Stephen and John did. It's something that was done by Charles Spurgeon, George Whitefield and John Wesley. It's arguably scarier than jumping headlong out of a plane or messing with snakes and crocodiles. It's called "open air preaching."
Open air preaching is where you stand up in front of a God-hating world and preach His message of everlasting life. There's no applause. There's no pat on the back from an appreciative world. You probably won't make the lead on primetime news. Not even if you die doing it.
Steve Irwin left a huge and lasting legacy, and now that he's gone his words have become even more meaningful. Death tends to do that. He said, "I believe that education is all about being excited about something. Seeing passion and enthusiasm helps push an educational message." This is true. Of all the things a Christian should be passionate about, saving sinners from Hell has to be high on the priority list. So educate yourself on how to reach them, and then educate the world on how and why they need to be saved.
When Steve died he was described by the CEO of Queensland's Royal Society for Protection of Cruelty to Animals as a "modern-day Noah." We tend to forget that Noah was more than passionate about preserving endangered species. He did something about which the world rarely hears. Scripture calls him a "preacher of righteousness." He was an open air preacher. He faithfully pleaded with a sinful and violent world to get right with a just and holy God, and warned them that God was going to judge them in righteousness. They laughed at Noah and his ark then, and they laugh at Noah and his ark now. Despite the mountain of evidence, most deny that there was even a world-wide flood.
We are living in the days that Jesus called "the days of Noah," and as in the days of Noah there is violence throughout the earth and the imagination of men's hearts is continually evil. These are dark times, but like Noah, we must be faithful preachers of righteousness, and if demons hiss and sinners snarl -- if the endangered species fights against us, we have a strong consolation. Jesus said, "Behold, I give to you power to tread on serpents and scorpions, and over all the power of the enemy: and nothing shall by any means hurt you."
So while you are still in the land of the living, live on the edge of eternity. Don't listen to your fears. Listen to your faith. Be passionate about reaching the lost. Learn how to show this world that they are in mortal danger. Convince them that they are not in a place to argue with God--that a drowning man should keep his mouth closed. And follow the footsteps of those who through faith "stopped the mouths of lions," and never forget that "the God of peace shall bruise Satan under your feet shortly."
---
Ray Comfort and actor Kirk Cameron have recently released
"The Basic Training Course"
to educate Christians on how to effectively share their faith.

Ray Comfort's ministry
 has been commended by Franklin Graham, Josh McDowell, Bill Gothard, David Wilkerson, Joni Eareckson Tada, and many other Christian leaders. He has written for Billy Graham's Decision magazine and Bill Bright's Worldwide Challenge. He has also written more than 40 books and is a regular platform speaker at Southern Baptist State Conferences and in churches from almost every denomination. He also co-hosts the award-winning television show "The Way of the Master," with actor Kirk Cameron.