10 Habits of World-Changing Christians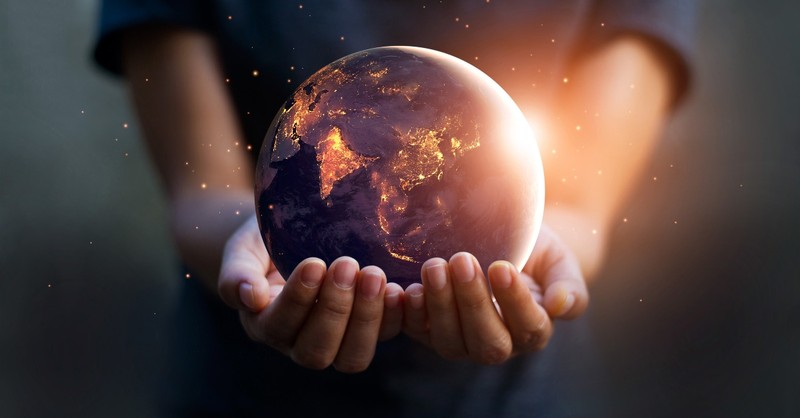 A ragged-edged stretch of brown paper is unfurled on the table in front of me, covered in names that have more in common than meets the eye. At first glance, many of the names stand out as famous Christians who impacted the world. There's Martin Luther, the monk who sparked the Protestant Reformation. There's William Tyndale, whose (illegal) English translations of Scriptures from their original languages opened the door for further reformation and revival—and sent Tyndale to the stake.
Then there's William Wilberforce, the politician who tirelessly fought to abolish the British slave trade. And don't even get me started on Hannah More, the lesser-known—but no less astounding—woman whose writings, works, and social reform efforts moved in tandem with Wilberforce's to combat slavery, poverty, and a swarm of other ills.
From preachers and politicians to revivalists and renegades, more Christ-followers have influenced history than I could possibly write on that brown paper. Beyond their shared faith, personal relationships with Jesus, and lasting impacts, what do these world-changers have in common? For one thing, they weren't perfect. They made mistakes like all the other historical figures, including Noah, David, the Apostles, and the "heroes of faith" recorded in Hebrews 11. They were ordinary, error-prone humans in the hands of an extraordinary, infallible God. And they all felt the weight of their God-given callings.
But look even deeper below the surface, and you'll notice these everyday world-changers shared other traits too. They exercised habits that helped position them to fulfill the missions to which God had called them. Let's examine just 10 of these habits, which we can learn from as we step into our own God-given missions.
1. They Started from Scripture
Look at the story of any impactful Christian, and you're virtually guaranteed to find that God's Word played a central role in their life. Take George Müller, for example. A 19th-century orphanage director whose faith continues to inspire countless individuals, Müller once wrote, "I saw that the most important thing I had to do was to give myself to the reading of the Word of God and to meditation of it."
But world-changing Christians don't only read God's word. They also live it out. They make God's word the basis for the rest of their thinking—their final authority for truth in all areas of life.
This biblical worldview supplied the foundation from which history-making Christians could impact their surroundings, whether by starting an orphanage, sparking a reformation, or stopping a slave trade. Such impacts resulted because when culture and Scripture disagreed, these Christians sided with Scripture—regardless of the cost.
2. They Prioritized Prayer
Along with building their lives on Scripture, a central theme in the stories of world-changing Christians is their emphasis on prayer. They prayed alone, prayed with others, prayed at set-apart devotional hours, and prayed as part of an ongoing attitude of communion with God. To these Christians, prayer was not a ritual but a lifestyle.
They recognized that for Christ-followers, prayer isn't an optional "add-on." It's an indispensable means of staying connected to our power source. Incredible amounts of busyness, pressures, and responsibilities did not stop them from praying but instead drove them to pray even more.
In this vein, Wilberforce wrote to his son, "(Do not) be seduced into neglecting, curtailing or hurrying over your morning prayers. Of all things, guard against neglecting God in the closet…How much better might I serve if I cultivated a closer communication with God."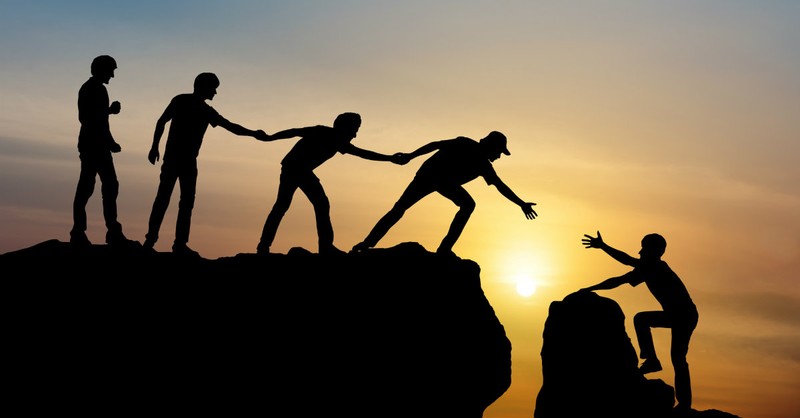 3. They Served Others
These words from Wilberforce unveil a significant motive behind the actions of impactful Christians. They weren't working because they thirsted for their own acclaim but because they overflowed with God's love. And out of that love, they invested their God-given gifts to serve others, fulfilling the words of 1 Peter 4:10 (ESV) "As each has received a gift, use it to serve one another, as good stewards of God's varied grace."
William Tyndale echoed this principle, proclaiming, "Let every man, of whatsoever craft or occupation he be of, whether brewer, baker, tailor, victualler, merchant, or husbandman…serve his brethren as he would do Christ himself."
4. They Were Faithful in Ordinary Life
Tyndale's recognition that every ordinary job can be a means of serving Christ hints at another habit impactful Christians of history shared: they lived for God in life's mundane, everyday details. Whatever they did, they strove to do it faithfully.
To glimpse an example of everyday faithfulness, look no further than a 17th-century mother named Susanna Wesley. Alluding to Jesus' parable of the talents in Matthew 25, Susanna wrote, "I cannot but look upon every (child's) soul…as a talent committed to me under a trust."
One of those little souls she influenced, John Wesley, later helped found the Methodist Revival—the effects of which rippled around the globe and influenced other world-changers, including Wilberforce. But Susanna hadn't set out impact history as the "Mother of Methodism." She'd just set out to be faithful.
Related Resource: Listen to our FREE podcast, Reframed: The Power of Perspective. In each episode, Carley provides practical techniques for identifying and reframing negative thinking patterns. Listen to an episode below, and check out all of our episodes on LifeAudio.com.
Photo credit: ©GettyImages/LoveTheWind
5. They Lived With an Eternal Perspective
Christians like Susanna Wesley served Jesus faithfully in life's details because they realized that time is brief, but eternity lasts forever. Instead of cashing in their lives prioritizing a comfortable earthly existence, they grasped the admonition which Paul delivered believers after he'd described the end of time: "Therefore, my beloved brothers, be steadfast, immovable, always abounding in the work of the Lord, knowing that in the Lord your labor is not in vain." (1 Corinthians 15:58, ESV)
This eternal mindset blazes behind the words of William Carey, the 18th-century shoemaker who became known as the "Father of Modern Missions." Carey proclaimed, "I'm not afraid of failing; I'm afraid of succeeding at things that don't matter."
6. They Invested in Fellowship
Impactful Christians realized that life is not only meant to be lived for eternity; it's also meant to be lived in community. They recognized that humans are hardwired for fellowship. No human has truly changed the world alone.
For example, Wilberforce could not have ended slavery single-handedly; He worked alongside like-minded believers, including Hannah More and a host of other Christians. Many of these believers, who came to be known as the Clapham Circle, lived near one another to better pray together, strategize, and encourage each other. Empowered by God and by one another, they joined hands and changed history.
7. They Invested in Mentorship
Part of Christian fellowship involves learning from those who have walked with God before us—and, in turn, discipling those who will come after us. Look at stories of Christians who God used to impact society, and it's interesting to notice the many other individuals God used beforehand to impact them. For instance, Wilberforce's first brush with earth-shaking Christianity came through befriending a fatherly figure named John Newton—the former slave trader who wrote the hymn "Amazing Grace."
Along with being mentored directly, impactful Christians often go on to mentor countless others indirectly through writing. Long after their authors laid down their pens, words by Wilberforce, Newton, Müller, and an army of other historical Christians continue influencing the world today.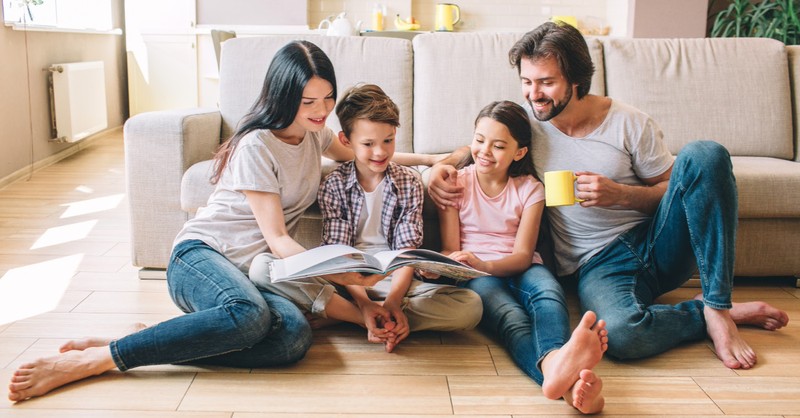 8. They Invested in Family
One of the most meaningful forms of discipling is investing in our immediate families. From the beginning of time, God designed the family institution to be the core of human society—the primary unit for raising each new generation to walk with God and to impact the world we leave them.
Tragically, history shows that some impactful Christians sacrificed this primary privilege and responsibility on the altar of other pursuits—even good pursuits. But other world-changing Christians, including Martin Luther, William Wilberforce, and (of course!) Susanna Wesley invested in the gift of family even when culture looked at them askance for it. They knew that whatever else God may call them to impact, He had called them to impact their family.
9. They Walked in the Spirit
Whether serving Christ at home or in the wider world, impactful Christians recognize they cannot do a thing in their own strength. Jesus wasn't exaggerating when He told His disciples, "I am the vine; you are the branches. Whoever abides in me and I in him, he it is that bears much fruit, for apart from me you can do nothing." (John 15:5, ESV)
That's right—nothing. Corrie Ten Boom, the watchmaker whose efforts hiding Jews in Nazi-occupied Holland inspired millions, wrote, "Trying to do the Lord's work in your own strength is the most confusing, exhausting, and tedious of all work. But when you are filled with the Holy Spirit, then the ministry of Jesus just flows out of you."
Photo credit: ©Getty Images/Estradaanton
10. They Took Time to Rest
Part of not working from our own strength involves realizing that God has wired us to rest. Exodus 20:11 reminds us that after God created the universe in six days, He rested on the 7th as an example, knowing we'd need rests to recharge, refocus, and refresh ourselves in Him.
Looking at the lives of world-changers like Wilberforce, we might think they couldn't "afford" to rest. But in reality, they couldn't afford not to rest. That's why Wilberforce took Sundays off to spend time with his kids and to withdraw from the chaos of work—even though 18th-century England considered neither action "fashionable." As another impactful Christian, the renowned preacher Charles Spurgeon, observed, "Rest time is not waste time. It is economy to gather fresh strength...It is wisdom to take occasional furlough. In the long run, we shall do more by sometimes doing less."
The Secret to a World-Changing Life
At this point, we've seen how a closer look at the lives of world-changing Christians reveals they shared several habits in common. But now, let's step back a little—back from the brown paper covered with these Christians' names—to glimpse the bigger picture which their habits, lifestyles, and impacts portray.
See that? It's a picture that looks an awful lot like Jesus.
When we examine the gospels, we find that Jesus lived out all the habits which world-changing Christ-followers display. He stood on the authority of God's word. He practiced a vibrant prayer life. He took on the form of a servant (Philippians 2:7). He was faithful in life's ordinary details, whether discipling his followers over breakfast (John 21:9-19) or paying temple taxes (Matthew 17:24-27). He lived with an eternal perspective. He fellowshipped with others. He invested in His disciples. He cared for His family, even from the cross (John 19:27). He walked in the Spirit. And He took time to rest.
In the end, we find that the secret to an impactful life is to live like Jesus.
Related Resource: Listen to our FREE Podcast on Stress! The Stress Less Podcast with Bonnie Gray. You can listen to the first episode right here by clicking the play button below. For more episodes, visit LifeAudio.com.
---