High Maintenance Christianity: Clothed with Righteousness
Eva Marie Everson

Crosswalk.com Contributing Writer

2004

20 Jan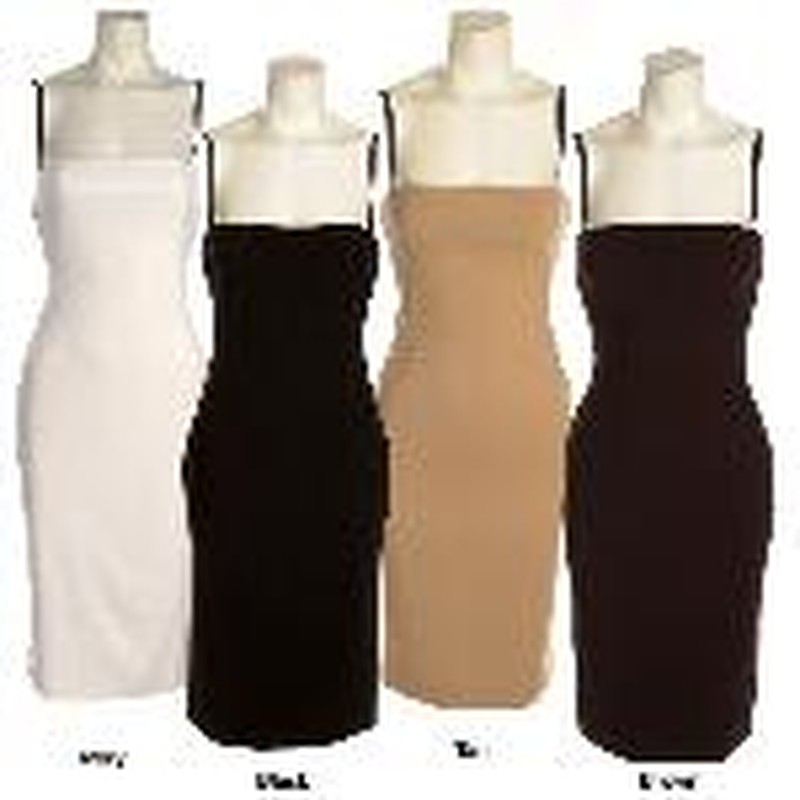 I love clothes. I love love love clothes. And I love shopping for clothes…unless, that is, I need something and don't really have the money for it.
I also love finding great bargains on good clothes. There's such a mark-up, you know….
One look in my closet—a walk-in—and you'll note two things: 1) I have a thing for black, and 2) I have four categories of clothing: a) work out, b) casual, hang around the house, c) my speaking clothes, and d) fancy-schmancy-banquety kinda glittery clothes. The latter are covered in protective plastic, so you won't get a good look until you see me wearing them. But, I'll give you a clue: they make me look and feel very special.
The Body Beautiful/Physical
Mark Twain said, "Clothes make the man. Naked people have little or no influence on society." How true, how true…but not just any clothes. One should not only be properly dressed; one should also be dressed in a style that is complementary.
I recently shared with a friend about a particularly low point in my life. I owned a dress that had smocking at the bodice and was split completely down the middle to the waistline and then held together with cord, crisscrossed peasant style. I loved the dress, but if it wasn't laced tightly enough…well…
I actually had the nerve to wear this dress to church while visiting back home. My mother, who had gone ahead of me, was appalled when I made my grand entrance. I was only 19, and I became quite defensive. But today, knowing a little more about fashion and style and even more (I hope) about propriety, I am horrified.
Today I am equally uncomfortable if I try to wear something that goes against type. I have the quintessential hourglass figure. Some fashions simply don't look good on my body. "You need something to show off your waist," my husband once said (back when it was really truly 23 inches!) In my mind, if what I wore showed that I had a small waist, it also showed that I had a rather round derriere. But, in fact, he was correct. (Think Marilyn Monroe!) Clothes should work with your figure, not against it. When you walk into a room people should see the whole package and not be put off by your style…or lack thereof.
Editor's Side Note: Rose Sweet, author of "Dear God, Send Me A Soul Mate" (AMG Publishers) sticks to fashion, not fads. "I have spent thousands of dollars over the years on fads that fade. No more!" Her favorite designer? "St. John Knits are classic, with timeless lines and quality that fits all shapes and rarely goes out of style. For less expensive/more casual I love Jones of New York. Very classy."
The Body Beautiful/Spiritual
Have you ever thought that you'd like to have your own personal shopper? Let's pretend, shall we? Okay, you're a hotshot executive who barely has time to breathe, must less shop. However, you've been invited to the Party of the Year. A look into your closet and…my goodness…not a thing to wear! You could wear the little black beaded thing, but you wore that to the last social function. You could wear the sharp red dress but someone told you they saw So-and-So wearing one just like it at the big company dinner you missed because you were in Europe hobnobbing with the British snobs. Oh, dear. What to do?
Never fear! A quick call to your personal shopper will have this dilemma all taken care of. You'll need a dress to die for, shoes to match, a purse that kills, and something really fabulous to wear on your head. A hat or a tiara; you're not picky.
Now that we've had a little fun with that scenario, let me present another one. You're a child of the King. A member of Royalty. It's not enough to wear your every-day's or even your work-out clothes. You want to dress like someone who knows she's going to spend eternity walking on streets of gold.
Now allow me to be your personal shopper. A quick dash to in to Isaiah's House of Style and we come out with this:
The Spirit of the Lord GOD is upon me; because the LORD hath anointed me to preach good tidings unto the meek; he hath sent me to bind up the brokenhearted, to proclaim liberty to the captives, and the opening of the prison to them that are bound; To proclaim the acceptable year of the LORD, and the day of vengeance of our God; to comfort all that mourn; To appoint unto them that mourn in Zion, to give unto them beauty for ashes, the oil of joy for mourning, the garment of praise for the spirit of heaviness; that they might be called trees of righteousness, the planting of the LORD, that he might be glorified. (Is. 61:1-3)
The word used for "garment" is the Hebrew Ma`ateh, from which we get the word "mantle." A mantel is more than something you wear; it is something you wrap around your body.
Early in the morning I love to get up, make a pot of coffee, and then—steaming cup in hand—step out onto the screened patio of our home. This time of year it's cold, so I wrap an afghan—a big thick one—around me. I am literally engulfed in it. I am warm and protected against the elements. As far as I'm concerned, very little can compare with these moments because these are the precious minutes I spend with the Lord before the rest of the world rises and interrupts our time.
The garment of praise is like this. It is a mantle that wraps around the whole person. The praise itself seems to swirl and dance and rise up to heaven. One becomes engulfed by it…protected.
Next stop: Ephesians by Paul. Here we'll pick up a little something for your feet. Stand firm then…with your feet fitted with the readiness that comes from the gospel of peace. (Eph. 6:14a, 15)
We talked about this in the last installment, and we'll talk more about it later, but allow me to add a bit to it now. Ever worn ill-fitting shoes? A year and a half ago, while in Israel, one of my fellow journalists wore shoes that were not meant for a lot of walking. It was Shabbat and our driver was an observant Jew, so our feet became our transportation for the day. When I say we "climbed Mt. Zion," I mean it. Nearing the end of the day said-fellow-journalist began to limp. In fact, her heels were bleeding. It was just awful and, naturally, every one of us could empathize. At one time or another we've worn shoes that didn't fit right…or pinched…or were painful to the balls of the feet. But the gospel of peace fits perfectly. They are so comfortable, in fact, one can run the race in them, and never have a "foot" problem.
Last stop: Another mad dash back to Isaiah's House of Style. The "garment of praise" and the "shoes of peace," demand the perfect accessories and I know just where to get them. Department 61:10 displays the following:
I will sing for joy in GOD, explode in praise from deep in my soul! He dressed me up in a suit of salvation, he outfitted me in a robe of righteousness, as a bridegroom who puts on a tuxedo and a bride a jeweled tiara. (The MSG)
I love the way this verse has been translated. I…explode in praise from deep in my soul! He dressed me in a suit of salvation…a robe of righteousness….
Are you grasping this? Stand before the mirror, the three-sided mirror, and gaze upon the beauty of a Christian dressed in praise and peace, salvation and righteousness. Darling, you look marvelous!
Questions for Personal or Group Study
1.      If someone looked into your closet, what would they surmise about your fashion sense?
2.      When folks look at you, what do you think they surmise about your spiritual fashion sense?
3.      Take a look at the following words:
a.      Peace
b.      Praise
c.      Salvation
d.      Righteousness
Write out what you think these words mean.
4.      Now look at these same words in their Hebrew/Greek meanings. How were your definitions similar? How were they different?
Peace (Eirene/pronounced: i-ray'-nay) of Christianity, the tranquil state of a soul assured of its salvation through Christ, and so fearing nothing from God and content with its earthly lot, of whatsoever sort that is.
Praise (T@hillah/pronounced: teh-hil-law' ) praise, song or hymn of praise, adoration, thanksgiving (to God)
Salvation (Yesha`/pronounced: yeh'-shah) deliverance, salvation, rescue, safety, welfare, prosperity, victory
Righteousness (Ts@daqah/pronounced: tsed-aw-kaw' ) rightness, prosperity, justice
---

Award-winning national speaker, Eva Marie Everson's work includes Intimate Moments with God and Intimate Encounters with God (Cook). She is the author of Shadow of Dreams, Summon the Shadows and Shadow of Light. (Barbour Fiction) She can be contacted for comments or for speaking engagement bookings at www.EvaMarieEverson.com

Other Articles in this Series:
High Maintenance Christianity: Is Your Soul Soft Too?
High Maintenance Christianity: Don a Protective Shield
High Maintenance Christianity: Three Steps to Restoration
High Maintenance Christianity: Renewal by 'Exfoliation'
High Maintenance Christianity: Being "Washed Clean"
High Maintenance Christianity