High Maintenance Christianity: Don a Protective Shield
Eva Marie Everson

2004

5 Jan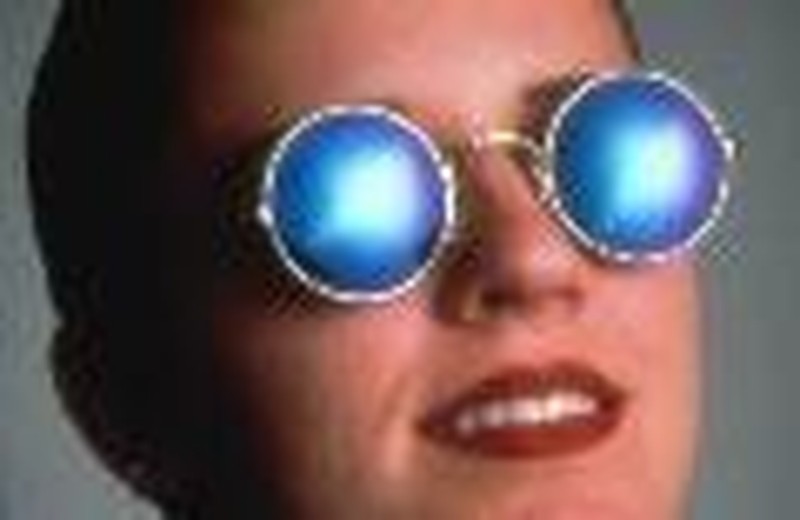 My ancestry is Irish. One look at me, and you'll know that's true. I have red highlights in my hair (even when I'm not applying it from a bottle!), fair complexion, and freckles on nearly every inch of my body. I even like Gaelic music! I'm Irish through and through. Therefore—with good reason—in 2002 and as I was preparing for my trip to Israel, a friend who'd already spent a few weeks there told me to "be sure to bring a good SPF."
"I used SPF 45 yesterday," she wrote in an email. "And I cooked!"
Every morning while in the Holy Land I applied foundation with SPF 15. Then I rubbed my arms and legs down with sun block with SPF 45. I kept the sun block with me during the day, reapplying often enough that my skin never blistered—even in the 112-degree heat at the Dead Sea.
When you go out in the sun, do you use SPF 15? 35? 45? Are you aware that even if you tan easily, the sun can produce havoc on your skin?
My growing up years were near the coast of Savannah. Summers were spent at Tybee Island. I distinctly remember looking at the women who "worshipped the sun," as my mother put it. One afternoon, as she and I were walking along the boardwalk, I asked her, "Why does their skin look like leather?"
"They've spent too much time in the sun," she told me.
I recall suntan lotion from those days (remember the Coppertone girl?), but nothing that mentioned SPF. Today it's as common for us to know our SPF number as it is our Social Security number. But do you even know what SPF means?
The Body Beautiful/Physical
SPF relates only to UVB rays. There are three different types of UV rays: UVC, UVA, and UVB.
UVC rays are the most damaging. Fortunately, the ozone layer keeps us from all being fry-babies. (Of course we all know about the treats to the ozone layer.)
UVA rays are not blocked by the ozone layer. Out of the three, UVA is the least damaging, but that hardly keeps it from being harmless. UVA is the culprit behind premature aging (boo-hiss!). It can damage blood vessels and even affect our DNA.
UVB are not entirely blocked by the ozone layer, but are by 99 percent. They are more prevalent in summer and only affect the outer layer of skin, but don't think all that means they're harmless. UVB rays cause sunburn faster and are the major cause of melanoma (skin cancer).
SPF means Sun Protection Factor as it relates to sunscreens, the purpose of which is to block UV rays from burning the skin at a higher rate than without sunscreen. The numbers correlate to the amount of time a person is able to stay in the sun with the sunscreen vs. without it. For example, SPF 15 means a person can play or stay in the sun 15 times longer than without sunscreen.
Sunscreen—like most things in life—has practical application tips to insure they work best.
1.     Apply about 20 minutes before you go out in the sun.
2.     Remember to reapply often.
3.     Don't think that just because you applied a higher SPF you don't have to reapply. Even a high SPF can be sweated or wiped off, especially during work or play.
If you do sunburn, there's both good news and bad news. The bad news is, there's no cure. As a gal with fair complexion and my fair share of sunburns, I can tell you that I've tried just about everything to combat the pain and swelling of a severe burn (right down to putting baking soda in a tub of water and letting the combination "pull" the sting out. It was truly more painful than childbirth!). Cool baths, compresses, and moisturizers will also help as well as cooling gels, etc. However, if you develop a fever or chills (as I did once), upset stomach or confusion you must consult your physician.
Editor's Side Note: Susan Wilson, author of the newly released Gourmet Meetings on a Microwave Schedule, says of going out in the sun, "Three items that are nearly always with me when I'm in the sun are sunglasses, a visor or cap, and Neutrogena moisturizer with SPF 30. A dermatologist said there's no need for expensive moisturizer- that this is great. And I think he's right!
The Body Beautiful/Spiritual
When we're outdoors, playing or working in the hot sun, we are at war with an enemy we can't see. We are not aware of UV rays until we see the damage they've done. There are times when the damage is irreversible. Some are not.
The same is true when it comes to our spiritual skin. When we're "in the world," we find ourselves at war with an enemy we can't see. Listen to what Paul wrote to the church at Ephesus:
            Put on the full armor of God so that you can take your stand against the devil's schemes. For our struggle is not against flesh and blood, but against the rulers, against the authorities, against the powers of this dark world and against the spiritual forces of evil in the heavenly realms.
I suppose you could say that the "full armor of God" is high SPF in your spiritual foundation.
Paul describes the armor of God as this:
1.     The belt of truth buckled around your waist 
The Gospel of Christ is the belt of truth. Question is, how well do you know it? Recently the Bible study group I lead watched The Gospel According to Matthew, which stars Bruce Marchiano and Richard Kiley, and is—in my humble opinion—the best Bible-story movie ever made! As we watched the movie we also read from the book of Matthew with me handing out interesting facts, etc. along the way. What surprised me most was my discovery of how little I knew the man, Jesus. Know the Gospel! It's your best weapon of defense!
2.     The breastplate of righteousness
In the ancient Middle East, a soldier's breastplate was made of iron and was fashioned in such a way as to protect the body from the neck to the middle and on both sides. Figuratively, our spiritual breastplate of righteousness wraps around us, protecting us from the arrows of our enemy. Righteousness has been cleverly defined as "right relationship with God," and in essence means that we are living a life which is holy and acceptable to God. The opposite of this term, I think, is "live by the sword, die by the sword."
3.     Feet shod with the readiness that comes from the gospel of peace
Just as those in military are prepared to march, so should we be. Our "shoes" or "sandals" come from having both heard and understood the gospel of peace. Paul called it a peace that passes all understanding. In the midst of battle, we are at peace because we serve the Prince of Peace.
4.     The shield of faith
Hebrews 11 begins: Now faith is being sure of what we hope for and certain of what we do not see. This is what the ancients were commended for. It's amazing what we can endure when our shield is up. "Enemy, no matter what, I believe…I believe." That may be scary to even think about saying, but raise that shield anyway. Nothing but nothing can get through it.
5.     The helmet of salvation
My granddaughter is learning to ride a bike. Scary times call for drastic measures. Bike helmets are now the law…and so they should have always been. Knowing and being assured of one's salvation protects our minds from believing the lies of the devil.
6.     The sword of the Spirit
a.      The sword of the Spirit, Paul goes on to say, is the Word of God. Remember when Jesus was tempted in the wilderness? What weapon did He have against the devil? The very Word of God. As Satan threw false prompting at Him, Jesus merely quoted Scripture. Satan, in return, had no choice but to leave…to flee, as James puts in. "Resist the devil and he will flee from you." (James 4:7)
7.     Prayer in the Spirit
This final word brings about a high level of importance. In John Gill's Exposition of the Bible (http://bible.crosswalk.com/Commentaries/GillsExpositionoftheBible/) he wrote: The last weapon is prayer, and takes in all sorts of prayer, mental and vocal, public and private; and every branch of it, as deprecation of evils, petitions for good things, and thanksgiving for mercies: and which should be used always: this stands opposed to such who pray not at all, or who have prayed, but have left it off; or who pray only in distress, and it suggests, that a man should pray as often as he has an opportunity; and particularly, that he should make use of it in times of darkness, desertion, and temptation: and this, when performed aright, is performed "in the Spirit"; with the heart, soul, and spirit engaged in it; it is put up with a true heart, and a right spirit, and without hypocrisy; in a spiritual way, and with fervency, and under the influence, and by the assistance of the Spirit of God.
Questions for Personal or Group Study
1.     Do you use a sun block or sunscreen when you're in the sun? What SPF do you typically use?
2.     Do you use a type of foundation or moisturizer with an SPF?  If yes, can you see a difference in your skin? If no, why not.
3.     How often do you "apply the whole armor of God?"
4.     Why is it important that we daily do this?
5.     Can you think of a time when you HAD applied the armor of God that you were distinctly aware of the difference in made? What about a time when you felt you'd gone out unprotected? What happened?