High Maintenance Christianity: Hand in Hand
Eva Marie Everson

Crosswalk.com Contributing Writer

2004

29 Jan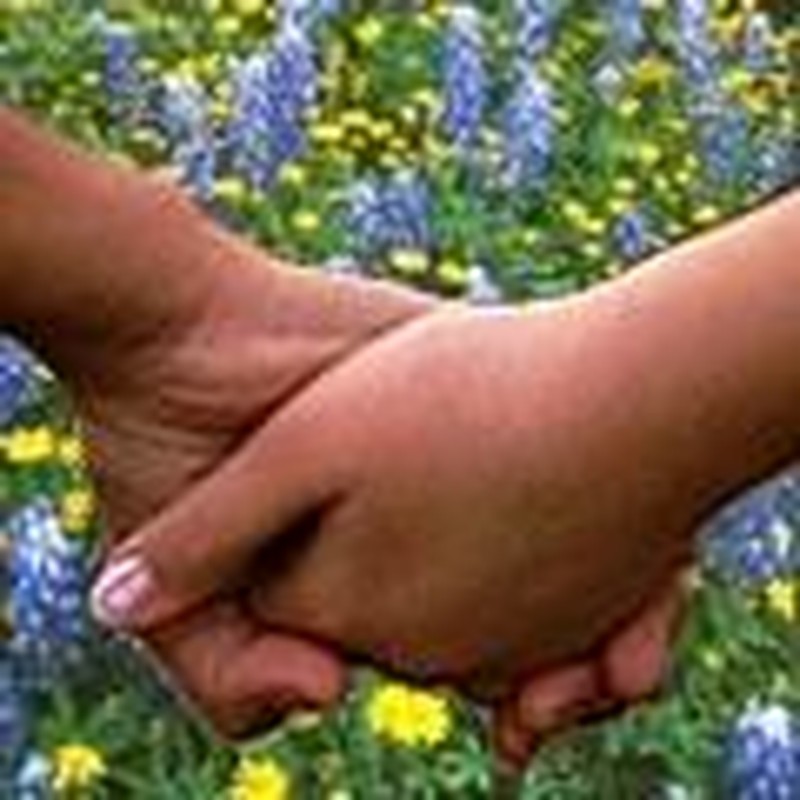 I hate my hands. When I see them in photographs or on video (I recently watched a tape of when I was on a DayStar production, which left me frowning), I want to call the "hand doctor" and beg for some sort of replacement or transplant. In turn, when I look at a particular family photograph—the one with my great-great grandmother sitting stoically in front of my great-great grandfather—I realize that my hands are part of my inheritance.

Not that I'm blaming Great-great Grandmother Mozelle or anything. That's just the way it is…or was. We have large hands, big knuckles, and showy veins. Fortunately for her, she lived in a time when women were known to wear gloves upon leaving the house.
Unfortunately for me, I don't.
The Body Beautiful/Physical
"I would suggest," beloved speaker and author Florence Littauer once said to me, "that you get a manicure. You tend to your use hands when you speak…in fact, I'm not sure you could

speak if you didn't have your hands."
I looked down at my knubby nails, split and broken from constant use and abuse. "It's true," I said. "I use my hands when I speak…and they are not attractive."
When I arrived home, I called a gal named Sharon who has a nail salon in my area. She said she could see me on Tuesday morning at 9:00. Since that date in 1999, Sharon has been doing my nails every other Tuesday morning at 9:00. The old polish is removed, cuticles are pushed back, a thin layer of acrylic is applied, buffed, and then repolished. Of course there may be more to it than that. And, to tell you the truth, Sharon is more like my therapist than my manicurist. Sitting there for an hour, I spill my heart and soul out while my hands are made more beautiful.
Well, in my case, less unattractive.
Whether you have inherited hands to die for or hands to cry over, caring for your hands is fairly basic, but extremely important. The parts of our bodies hardest worked are the hands and feet. (We will speak on feet in the next installment of HMC.) Housework, gardening, and life in general puts wear and tear on an often neglected and always exposed area. What began as soft and pliable ends up calloused, gnarled and freckled with age spots.
What can you do? For starters, consider investing in a paraffin wax treatment home spa. Paraffin (not a true wax, but a waxy crystalline substance that in the pure form is white, odorless and translucent) is not only wonderful for renewing dry skin; it also acts as a hydrating treatment, perfect for sore muscles and arthritis. If you can't go that route, purchase a pair of gloves (yes, the old fashioned kind) and nightly coat your hands in a thin veil of petroleum jelly. Then put the gloves on and go to bed. Within a short period of time your hands will feel absolutely wonderful and will look younger, too.
Of course hand lotion, ladies, hand lotion. Put a bottle of it everywhere! At your desk, next to the bathroom and kitchen sinks, at your vanity, and next to your bedside. Use it and use it often. It doesn't have to be expensive, but you should want it to have some sort of moisture guard and be non-greasy.
Editor's Side Note: Kathleen Jackson, publisher of The Godly Business Woman magazine, gets a manicure (acrylic overlays) every other week. She says, "My sister convinced me I should get them done to bless and spoil myself. Having it done makes me feel feminine. I have long fingers and when my nails are done they just look and feel so pretty."
The Body Beautiful/Spiritual
Ah, the human hand! So much can be said about it…has been written about it. It is with our hands that musical instruments are made and then played. It is with our hands that we take the hand of another…in love…as an oath is being pledged…to bless or comfort another….
The Scriptures talk about the "work of the hands." In fact, it is according to the "works of our hands" that blessings are poured out. Deuteronomy 14: 28 & 29 reads:
At the end of every three years, bring all the tithes of that year's produce and store it in your towns, so that the Levites (who have no allotment or inheritance of their own) and the aliens, the fatherless and the widows who live in your towns may come and eat and be satisfied, and so that the LORD your God may bless you in all the work of your hands.
In the "laying on of hands" one is able to pass along a blessing (And he took the children in his arms, put his hands on them and blessed them. Mark 10:16), an empowerment (For this reason I remind you to fan into flame the gift of God, which is in you through the laying on of my hands. 2 Timothy 1:6), or a healing. (When the sun was setting, the people brought to Jesus all who had various kinds of sickness, and laying his hands on each one, he healed them. Luke 4:40)
We lift up our hands when we give a benediction. Before His ascension, Jesus gave a blessing to His followers and disciples. When he had led them out to the vicinity of Bethany, he lifted up his hands and blessed them. (Luke 24:50)
When we pray, we are commanded to "lift up holy hands." (I want men everywhere to lift up holy hands in prayer, without anger or disputing.1 Timothy 2:8) Our hands should also be "clean" of any wrongdoings. (When you spread out your hands in prayer, I will hide my eyes from you; even if you offer many prayers, I will not listen. Your hands are full of blood. Isaiah 1:15)
There are countless scripture verses concerning the "hands." There are, of course, the literal hands, there are our figurative hands, and there are the "hands of God." But by far, one of my favorite "visuals" came to me one year as I was autographing copies of my latest work at a booksellers and book buyers convention.
As a bookstore owner stepped before me and the publisher's representative slid another copy of the book in front of me, I did a quick read of the owner's badge. "You own a bookstore in Minnesota?" I said, thinking to make small talk.
"Yes," he replied. "I do."
I began signing my name. "How's business up there in Minnesota?" I asked.
"It's been slow," he answered honestly.
For a reason I still cannot explain, I reached my hand toward his and clasped it. "Tell you what," I said. "Let's pray." We both closed our eyes as I lifted up these simple words, "Father, I pray you will bless the work of this man's hands as long as his hand holds on to Yours."
We both said "Amen," he gave me a "thank you," then took his book and stepped away, allowing the next person, a woman, to step forward. Before I had a chance to say anything, the woman (another bookstore owner) reached for my hand. She wanted a prayer, too!
I repeated the prayer several hundred times that morning, and with each one I envisioned the bookstore owners, managers and representatives extending their hand to our Heavenly Father, clasping it, and then-hand in hand—working together over the course of the years. It was an awesome thought! Our hand in His…our hands doing His work…His hands blessing our work, the work of our hands.
What a wonderful thing is the human hand!

Questions for Personal or Group Study

1. How do you view your hands? When you look at them, do they remind you of your mother's or grandmother's hands?

2. How do you envision the Hands of God?

3. When you pray, do you lift your hands? What do you think this symbolizes?

4. Read 1 Corinthians 12:21. Why do you think Paul specifically mentions the hands as a part of the Body of Christ?

5. Read the following verses and list what action the hands take in them.
Psalm 115:7; 1 John 1:1
Genesis 3:22; Exodus 4:4
Judges 7:20; Revelation 10:2
Proverbs 31:19; 1 Thessalonians 4:11
Isaiah 44:5; Galatians 6:11
Isaiah 13:2; Acts 12:17
Mark 14:65; John 19:3

---

Award-winning national speaker, Eva Marie Everson's work includes
Intimate Moments with God
and
Intimate Encounters with God
(Cook). She is the author of
Shadow of Dreams
,
Summon the Shadows
and
Shadow of Light
. (Barbour Fiction) She can be contacted for comments or for speaking engagement bookings at
www.EvaMarieEverson.com

Other Articles in this Series:
High Maintenance Christianity: Clothed with Righteousness
High Maintenance Christianity: Is Your Soul Soft Too?
High Maintenance Christianity: Don a Protective Shield
High Maintenance Christianity: Three Steps to Restoration
High Maintenance Christianity: Renewal by 'Exfoliation'
High Maintenance Christianity: Being "Washed Clean"
High Maintenance Christianity